10 amazing things you can do with a box of cake mix
That box of cake mix sitting in the cupboard can be put to far more uses than you think. The smartie cookies have become a super quick and easy favorite in our household. They are perfect when friends drop in unannounced. Do you have your own cake mix hacks? Let me know your recipe suggestions in the comments.
Cake Mix Chocolate Smartie Cookies
makes 12 large yummy cookies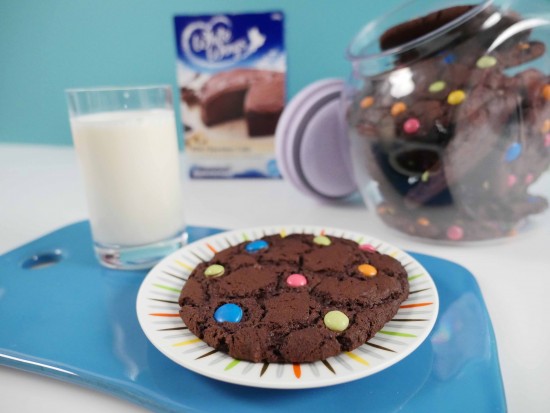 1 box white wings rich chocolate cake mix
125g (4.41 ounces) or 1/2 cup butter or margarine
1 egg
smarties or m&m's to decorate
Preheat the oven to 180C (356 degrees Fahrenheit)
Put the butter into a bowl and microwave it until it is melted. Then add in your egg, packet of cake mix and frosting mix from the box. Mix together until it form as a really thick paste.
Put spoonfuls of mixture onto a lined baking tray. Using the palm of your hand, flatten each cookie slightly and decorate them with lots of smarties.

Perfect Creamy Red Velvet Baked Cheesecake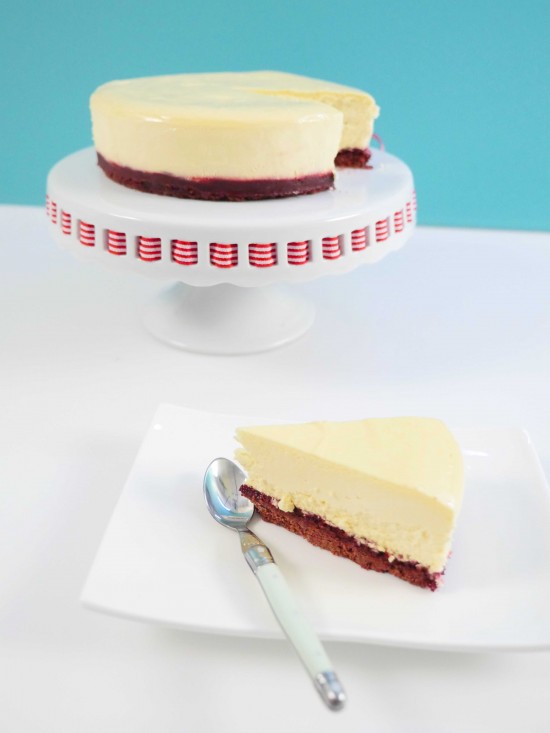 750g (26.46 ounces) cream cheese
2 eggs plus one egg yolk
15g (0.53 ounces) or 5 tsp flour
25mL (0.85 fluid ounces) or 5 tsp cream
60g (2.12 ounces) or 1/4 cup butter
1 box red velvet cupcake mix
Preheat the oven to 160C (320 degrees Fahrenheit)
Place the cream cheese, frosting mix, eggs, flour and cream into a bowl and beat until smooth.
Melt the butter and combine with the red velvet cake mix. Tip into a lined, loose-based tin. Then use the back of a spoon to spread it out and push it down to make the base.
Pour the creamy cheesecake mixture on top and spread it out.
Wrap the outside of the tin with foil so no water can get in. Then place into a water bath and bake in the oven for about 1 hour or until it no longer jiggles when you shake the side of the tin.
Let it cool before taking it out of the tin and serving.

A cake you can make if you're camping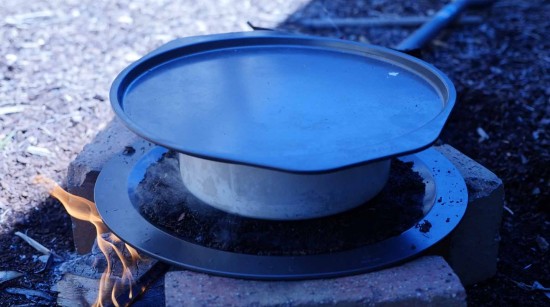 a box of chocolate cake mix
300mL (10.14 fluid ounces) can of soft drink
Tip the cake mix into a tin and add half a can of soft drink and stir together.
If you're at home, pour it into a cake tin and bake in the oven. If you're cooking on an open fire, follow the directions on the video – allow about 40 minutes to cook.
If you don't have soft drink you can use a tin of fruit instead.
Once baked, make the frosting using a small amount of the soft drink and pour over the top.

Tie Dyed Cake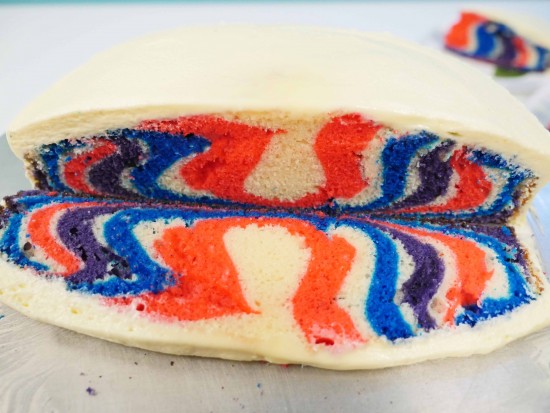 one box vanilla cake mix
various gel food coloring
Preheat the oven to 180C (356 degrees Fahrenheit)
Mix the cake mix according to the directions on the packet.
Place 1 cup of cake mixture into three bowls and add the coloring of your choice. Boxed cake mix is best for these sorts of recipes because it can handle being over-mixed while you are adding the colors. Pour the mixture into a cake tin, starting with half to two thirds of one colour, then the next just pouring right into the center each time. Bake that in the oven and once it is cooled cover it in frosting.

Cake Mix Cinnamon Rolls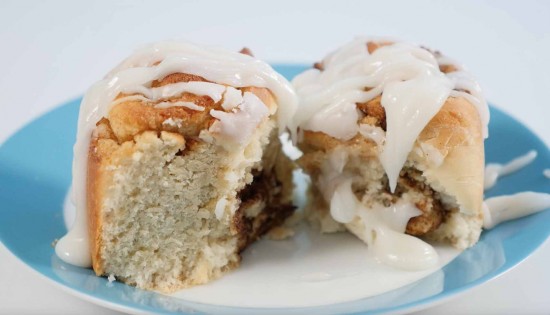 520g (18.34 ounces) 3 1/4 cups flour
450mL (15.22 fluid ounces) or 1 3/4 cups water
1 packet vanilla cake mix with frosting
50g (1.76 ounces) or 1/4 cup oil
3 tsp yeast
Place the oil, water, flour, yeast and packet of vanilla cake mix into a bowl. Mix and then knead until elastic. Cover and leave in a warm place to rise. If you have a bread machine you can just place these ingredients into the machine and put it onto the dough setting.
Once the mix has risen, punch it down, tip it onto some baking paper and roll it out into a rectangle. Brush the dough with melted butter and sprinkle it generously with brown sugar and cinnamon.
Starting at one edge roll it up to make a long snake. Slice sections of the dough about 3 fingers wide and place them upright into the tin. Leave the dough in a warm place to rise.
Bake in the oven until golden and the base of the tin sounds hollow when you tap it.
Take your frosting mix and add to it just enough water to make it liquid but still thick. Drizzle it generously over the top of your cinnamon rolls. Serve warm.

Funnel Cakes Cake Mix Recipe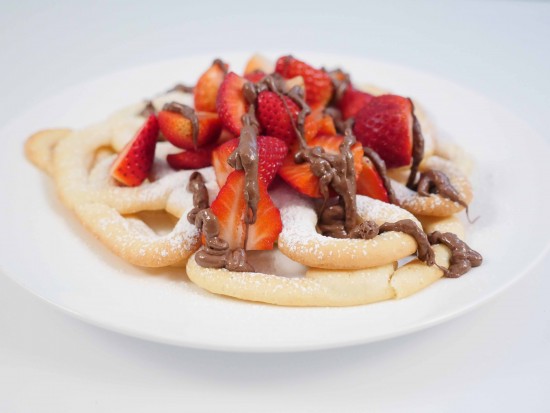 1 packet of vanilla cake mix
160g (5.64 ounces) or 1 cup of extra flour
1 egg
water
Place the flour, egg and cake mix into a bowl with enough water to make a thick paste.
Pipe your mixture onto a baking tray, spray with cooking oil and bake until they are golden.
Serve with your favourite topping.

Cake Mix Caramel Apple Pudding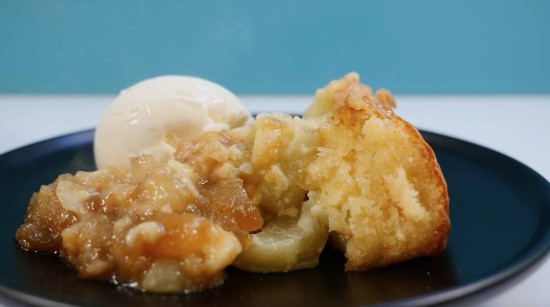 1 box of cake mix made according to the directions on the packet
60g (2.12 ounces) or 1/4 cup butter
232g (8.18 ounces) or 1 cup brown sugar
800g (28.22 ounces) tin of unsweetened pie apple
300mL (10.14 fluid ounces) cream
Preheat the oven to 180C (356 degrees Fahrenheit)
Spread the butter onto the bottom of a baking dish and sprinkle it with the brown sugar. Add the tin of unsweetened apples over the top and spread it out.
Pour over the cream and finally the prepared cake mixture on top of that.
Bake for 45 minutes or until golden on top and bubbling hot caramel down below.

Cake Mix Scones with Jam and Cream
1 egg
1 packet of vanilla cake mix
160g (5.64 ounces) or 1 cup flour
enough cream to make a thick dough, add just a little at a time
Combine all the ingredients – do not over mix. Gently roll it out and cut circles of mixture. Place on a tray lined with non-stick baking paper and bake for 10-15 minutes. Serve warm with jam and cream.

Strawberry Chocolate Poke Cake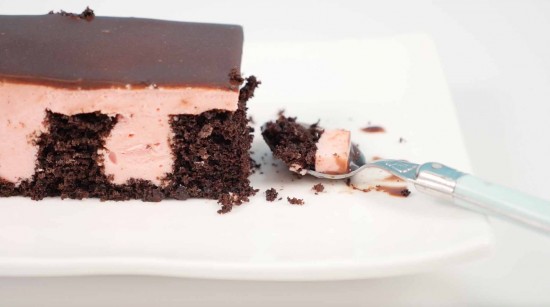 1 packet rich chocolate cake made as directed on the packet and baked in a tray
the packet of chcolate frosting that came with the cake mix
250mL (8.45 fluid ounces) cream
additional 500mL (16.91 fluid ounces) or 2 cups of cream
2 packets jelly
250g (8.82 ounces) chocolate
30mL (1.01 fluid ounces) milk
Up-market Cake Mix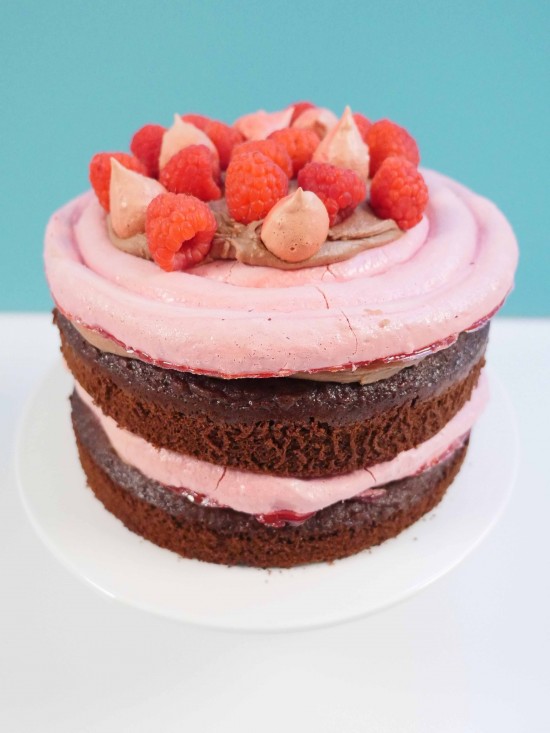 A box of chocolate cake mix with what it says you need on the packet
Additional 2 eggs
110g (3.88 ounces) or 1/2 cup sugar
2 Tblspns icing sugar
3 tablespoons raspberry juice
400mL (13.53 fluid ounces) cream
fresh raspberries
Seperate the eggs, both the ones needed for the cake mix and the extras.
Make the cake mix according to the directions on the packet but replace the whole eggs with all the egg yolks.
Split the mixture into two tins and bake at 180C (356 degrees Fahrenheit) until a knife inserted into the centre comes out clean.
Whip the egg whites, sugar and icing sugar to stiff peaks.
Fold in 3 tablespoons of raspberry juice, this will give the meringue a raspberry flavour.
Pipe two spirals the size of your cake onto non-stick baking paper. Pipe any left over mixture into individual meringues. Bake at 110C (230 degrees Fahrenheit) for 1 and a half hours.
Once everything has cooled, layer your cake, cream and meringue discs. Top with fresh raspberries and little meringues.
Copyright © 2017 Reardon Media Pty Ltd. All rights reserved. How To Cook That
My Cookbook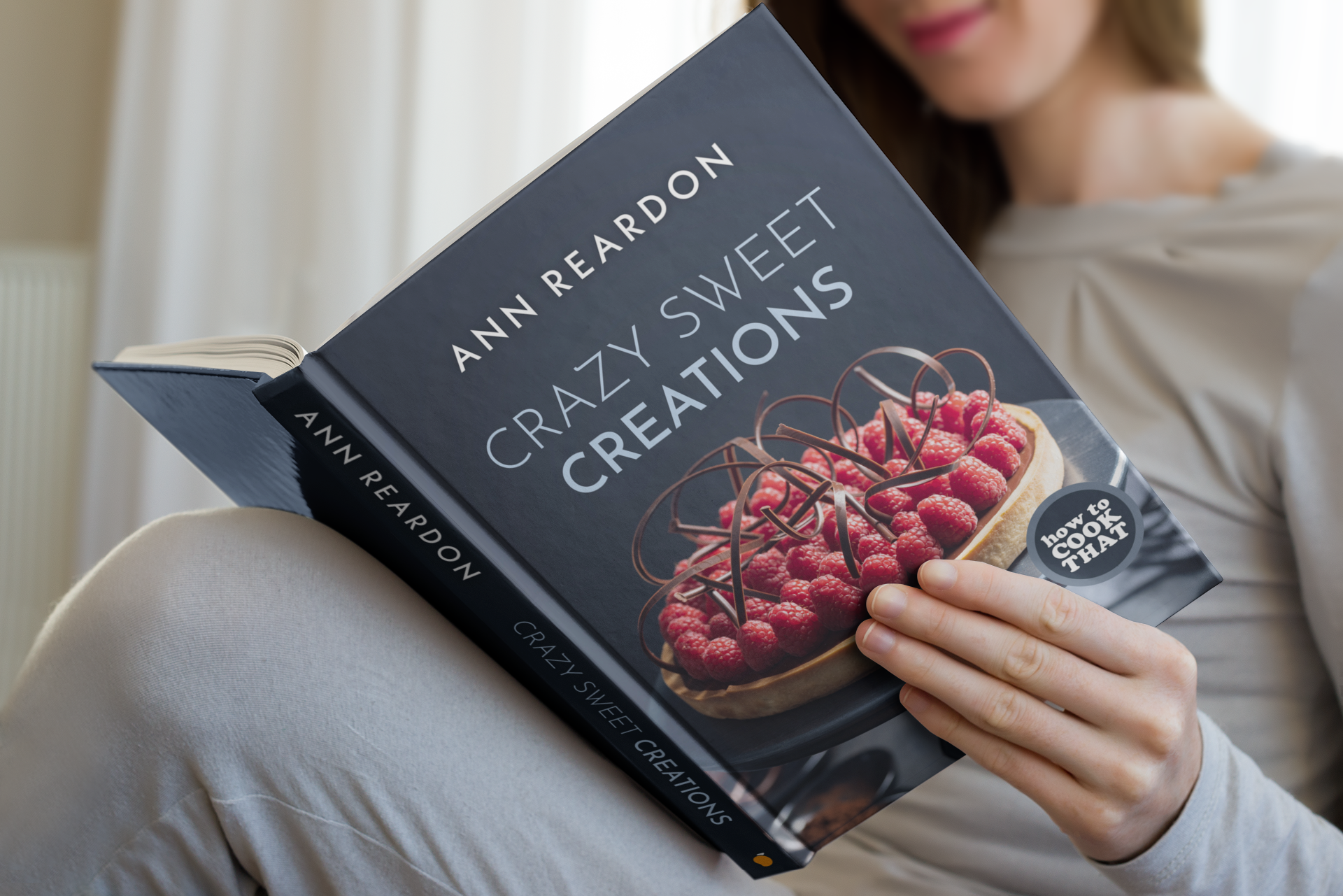 Stores that sell my book listed by country: http://bit.ly/ARcookbook All recipe quantities in the book are in grams, ounces and cups.