1st Birthday Cake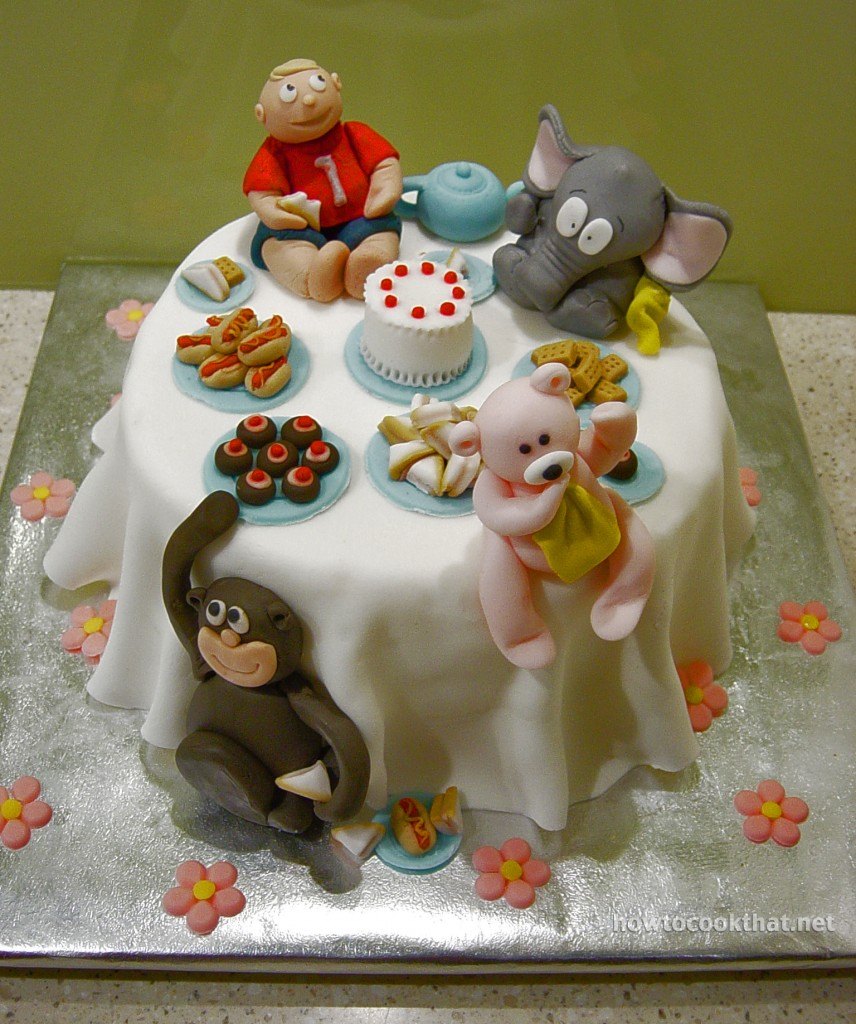 As my youngest son's first birthday is rapidly approaching I realized that I have never posted the 1st birthday cakes for my other two boys. So here is a pic of the first fondant covered cake I ever made. I used a book from the library, yes it was back in the days when we used to go to the library instead of searching the internet.
If you are new to cake decorating this is a great cake to try because the figures and details can be made well ahead of time.  Then the night before the party cover your cake in buttercream and drape the white fondant 'tablecloth' over and trim.  Add your pre-made figures and you're done.
I am thinking of doing a similar style cake for my youngest but with his favourite toys in fondant on top and maybe some stripes on the sides.  (UPDATE: See the new cake here)
This is the book that I used at the time:
And this is the latest book from the same author:
My Cookbook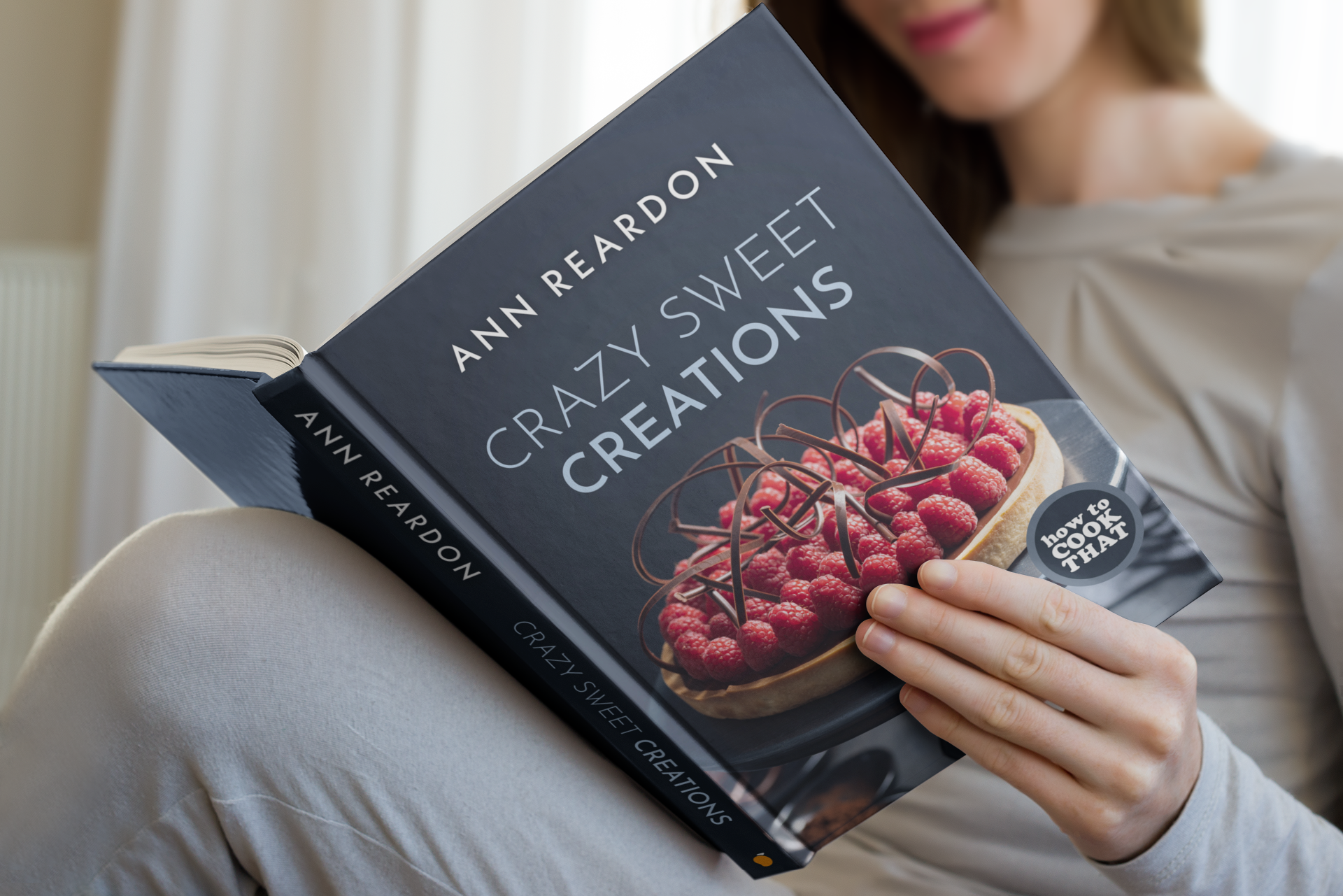 Stores that sell my book listed by country: http://bit.ly/ARcookbook All recipe quantities in the book are in grams, ounces and cups.