Candy Crush Saga Cake are you stuck on level 33, 65 or 97?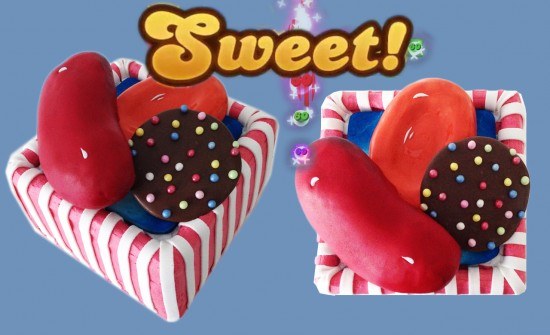 Candy Crush Saga is played 700 million times a day and despite being free to download it earns the creators a whopping $850,000 a day.  As players get stuck on level 33, 65 and 97 and all the levels in between they look for cheats and spend money on extra lives, extra moves and lollipop hammers.  For all of you candy crush addicts here is a cake that you will love.
To make the Candy Crush Saga Cake you will need:
Cake 15cm (5.91 inches) x 15cm (5.91 inches) x 7.5cm (2.95 inches) tall (vanilla / chocolate )
1 quantity of buttercream frosting use the flavour of your choice and colour it pink
300g (10.58 ounces) white fondant*
50g (1.76 ounces) red fondant*
375g (13.23 ounces) milk chocolate
1 small packet of m&m's (optional)
red gel colour
yellow gel colour
Paper towel
fondant smoother or a book
soft sugar pearls or small colourful round candies to decorate the freckle
Blue powdered food colour or blue gel colour
paint brush
template (click on image below to open in full size)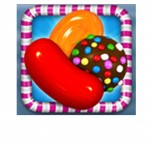 *fondant quantities are the amount used on the cake so allow a little extra for rolling
Fondant Glaze (makes fondant shiny for 4 hours)
1/4 tsp vodka
1/4 tsp water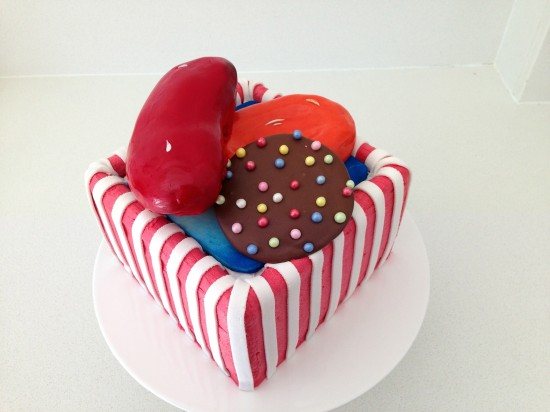 2013
BIG ANNOUNCEMENT
I have been busy over the last year planning, writing and overseeing the photography and layout for my first ever cookbook! There are heaps of my favourite dessert recipes in there with a chapter on pastries, ice-cream, yummy cakes, artistic desserts and of course chocolate desserts. Each chapter has its own intro explaining the food science that you'll need to know for success every time. Booksellers where you can purchase your very own copy: http://bit.ly/ARcookbook
All recipe quantities in the book are in grams, ounces and cups.