Clever or Never? 6 kitchen gadgets put to the test
Six kitchen gadgets put to the test. Have you ever seen something in the shop and thought 'that looks awesome' but when you got it home, you discovered the gadget didn't work as you envisioned? The Clever or Never series is here to help – let us know what kitchen and baking gadgets you'd like reviewed. Today we've got 6 to try, a few of them are definitely 'clever' and others were 'never'.
#1 Soda Dispenser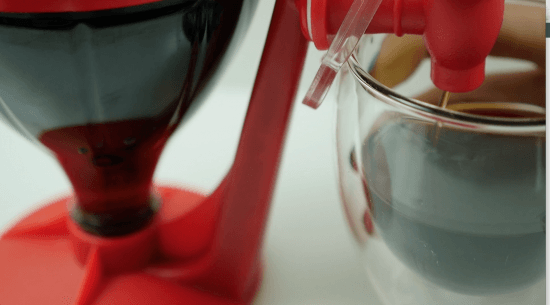 This looks like it should work, which is why Dave bought it. But unfortunately it was a bit of a flop (at least for us). Lots of people have asked if we should have pierced the bottle to relieve pressure insire? We actually tried that (off camera) but it still didn't work. Others suggested shaking the bottle to make MORE pressure but that just resulted in Coke spraying out from the dispenser everywhere. It's sad because it actually looked like it would be good.
Source: eBay
#2 Melon Cutter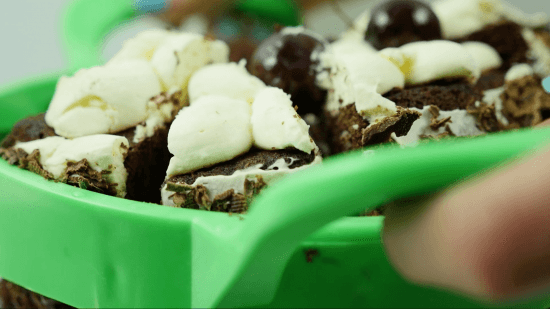 I had high hopes for this melon cutter but it was also a bust. I've found out since that apparently you are supposed to cut the top off the melon before using this device. My question is … if I have to use a knife to cut off the top, then why wouldn't I just keep going and use that same knife to simply cut the melon? It's also definitely too small for the watermelons that grow here in Australia.
Source: eBay
#3 Easy Sealer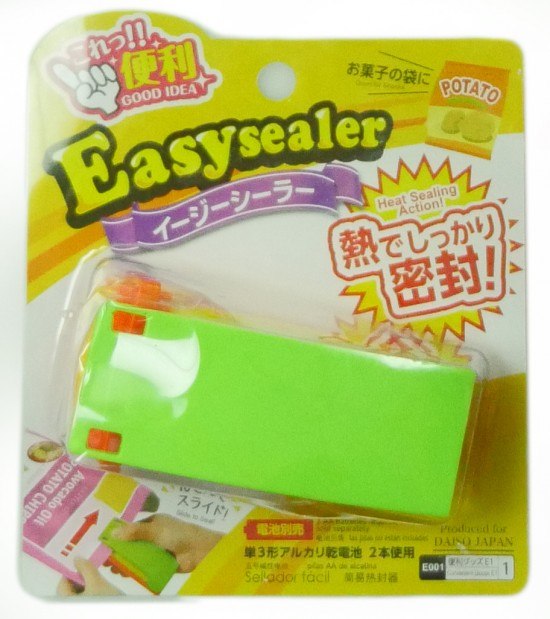 This one is a winner, it actually works and totally reseals the bag. Great for keeping things fresh AND for helping you resist the urge to eat a whole bag of snacks – just reseal it the bag put it away.
Source: Dave bought this at Diaso in Singapore but you can also get it online here: Handy Sealer Easy Sealer
#4 Printable Chocolate Transfer Sheets
Source: I purchased them here in Australia , but there are other websites that stock them: inkables, UK.
For elsewhere just search for printable chocolate transfer sheets in your country.
#5 Chocolate Lollipop Mold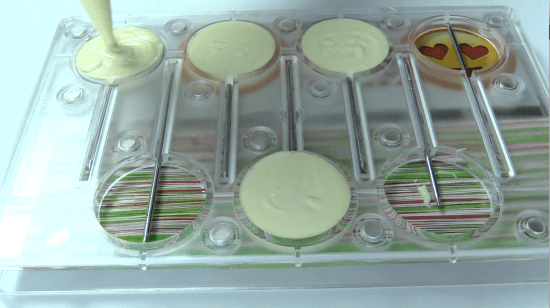 Source: I was sent mine as a 'free gift' when I purchased a printer in Australia, but again you can find them elsewhere like the U.S. They are professional molds so they are pricey. Definitely easy to use, so if you are looking into running chocolate shop it would be worthwhile.
#6 Cookie Cutter Roller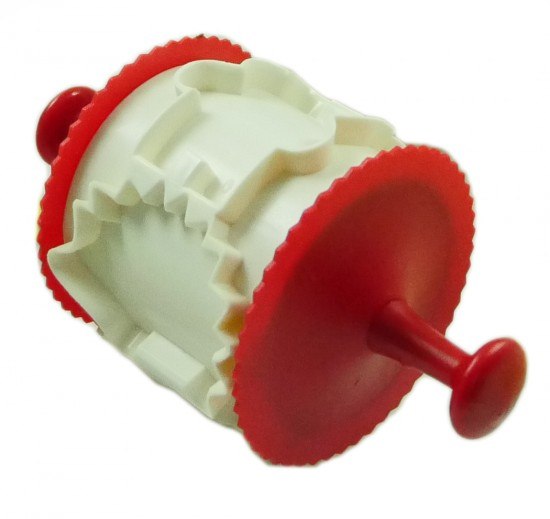 Yes you can roll cookies with this if you get your dough to the right thickness and flour it well. But the downside is they are very close together so you have to move them onto a baking sheet. I prefer to cut out my cookies on baking paper and then move the spare dough. That way they don't get mis-shapen. The dough also tended to get stuck in the roller, even after it had been floured. For that reason I'd rather use separate cookie cutters.
Source: Dave bought this in Singapore but he's not sure exactly where from. Try as I might, I can't find this one online.
BIG ANNOUNCEMENT
I have been busy over the last year planning, writing and overseeing the photography and layout for my first ever cookbook! There are heaps of my favourite dessert recipes in there with a chapter on pastries, ice-cream, yummy cakes, artistic desserts and of course chocolate desserts. Each chapter has its own intro explaining the food science that you'll need to know for success every time. Booksellers where you can purchase your very own copy: http://bit.ly/ARcookbook
All recipe quantities in the book are in grams, ounces and cups.