Epic Minecraft Cake Village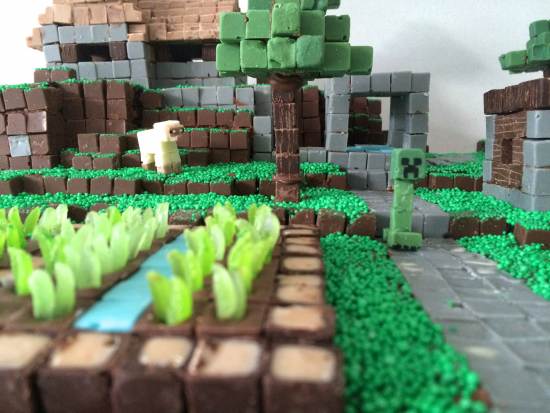 Epic Minecraft cake village with no fondant, just frosting, chocolate and sprinkles… yummmm!  Lets face it you are either a minecraft fan or you know one. This is a really fun cake to make.  If you're short on time just make the building blocks and in the true spirit of minecraft let the guests build their own cake.
To make this epic minecraft cake you will need:
(serves 45)
The template for the cake and building the houses

cake board (mine was 50cm (19.69 inches) x 45cm (17.72 inches) but you can customize this cake and make it as big or small as you like)
1.3kg (2.87 pounds) milk chocolate
100g (3.53 ounces) dark chocolate
1.5kg (3.31 pounds) white chocolate
green sprinkles
cake pop sticks x the number of trees you want
food grade marker black
oil based food colouring (blue, green, red, black)
gold luster dust (optional)
silicone mini ice cube tray (the one I have makes 90 per tray)
1 ½ quantities of my chocolate cake recipe baked into three trays 38cm (14.96 inches) x 25cm (9.84 inches)
2 quantities of my chocolate buttercream frosting whipped with cooled ganache made from 200g (7.05 ounces) milk chocolate and 70millilitres (2.37 fluid ounces) or 1/4 cup cream (35% fat)
For a cake just like the one I made you will need to make:
grass blocks 305 (make 4 trays)
tan coloured plank blocks 66
tan coloured step blocks 90 (make 1 tray)
plant blocks 56
tree support blocks 3
log blocks that you can see the top of 80 (1 tray)
log blocks that you can't see the top of 45 (1/2 a tray)
green tree blocks 125 (1 1/2 trays)
plain brown dirt blocks 40
grey blocks 295
water blocks 40 light blue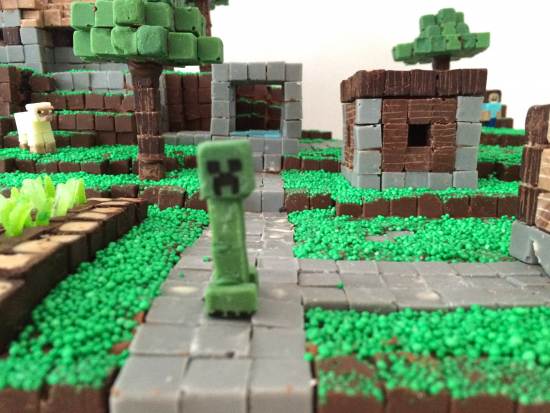 Sheep: 4 plain white blocks (body, head & legs) and 2 plank blocks (feet & face)
Pink: 4 pink blocks
Steve: one light blue, 1 plank block, 1 log block, 1 deep blue block
Gold block: brush one dirt block with gold luster dust
Creeper: 4 green tree blocks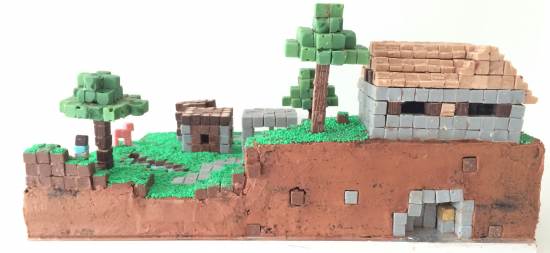 Make extra blocks to use as party favours or to sell as a fundraiser at a cake stall.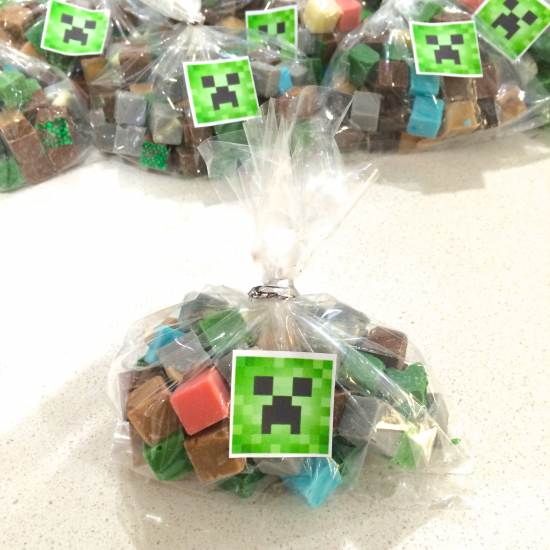 by Ann Reardon How To Cook That
2015
My Cookbook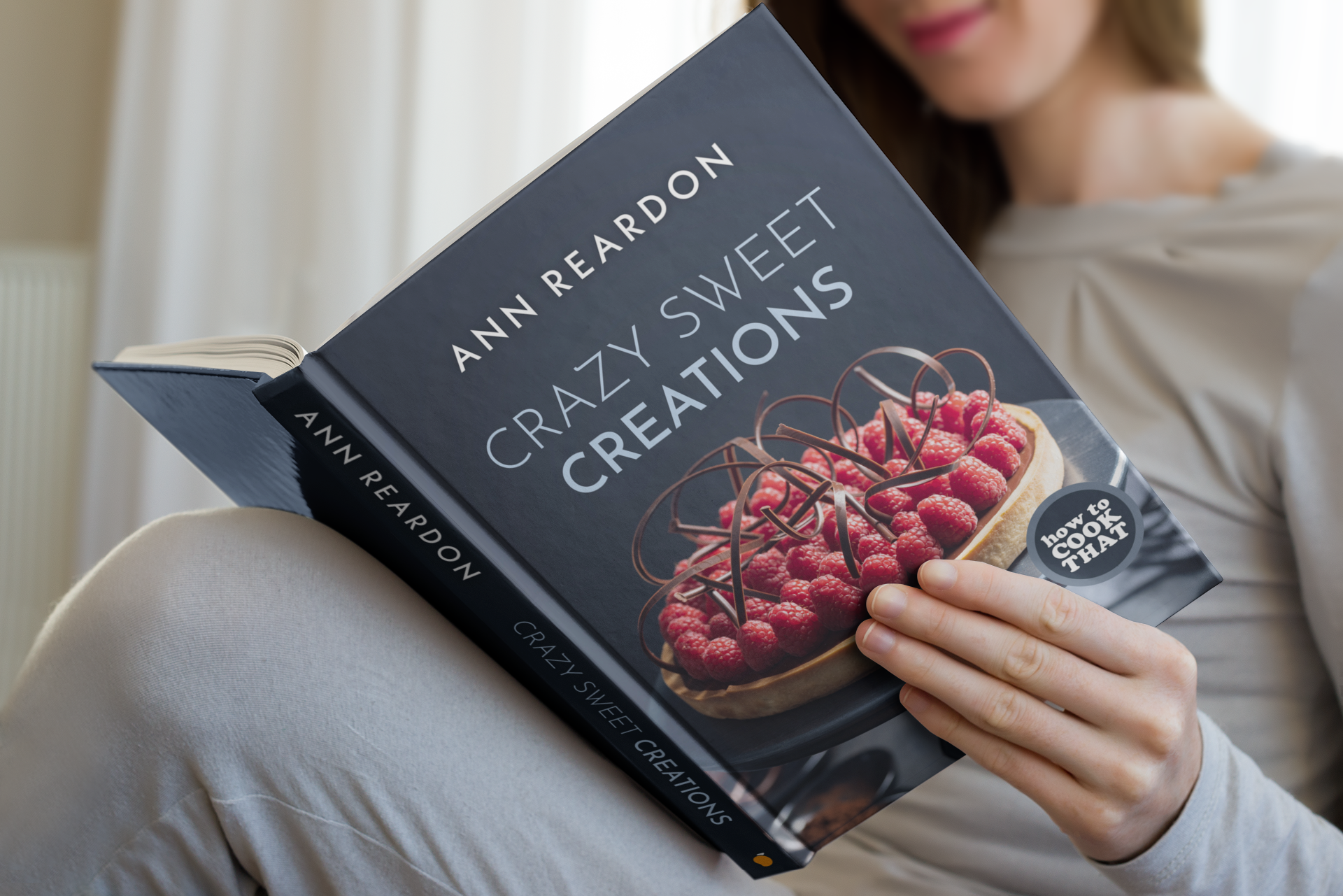 Stores that sell my book listed by country: http://bit.ly/ARcookbook All recipe quantities in the book are in grams, ounces and cups.