Fluffy Japanese Pancakes
I feared that these are the macaron of 2021, a recipe that is totally reliant and egg white beating and folding skills. But with the right recipe they are actually quite achievable.
After many experiments here is a recipe that can be made reliably at home: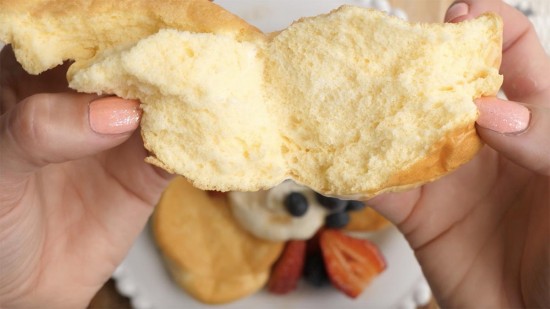 My Fluffy Japanese Pancake Recipe
2 egg yolks
3 tsp milk
7 tsp plain all-purpose flour
2 egg whites
4 tsp sugar
1 tablespoon egg white powder
1 tsp baking powder (I did not use this in the video, but I think it will make it easier for beginner bakers)
Preheat the oven to 180C (356 degrees Fahrenheit) and add an empty baking tray into the oven to heat up.
Whisk together the egg yolks, milk and flour until smooth with no lumps.
Beat the egg whites, sugar, egg white powder and baking powder with electric mixers until you have stiff peaks. This can take 3-5 minutes depending on you beaters.
Mix a spoonful of egg whites into the yolks to lighten them, this makes it easier to fold them in without over mixing. Fold the yolks into the whites until just combined. The more you fold the runnier it will become so do no over-mix.
Take the hot tray out of the oven, cover with baking paper and spray with cooking oil. Add three scoop full of mixture onto the tray and bake for 2.5 minutes. Open the oven nd add a second scoop on top of each one. Close the oven and bake for a further 5-7 minutes. Take the tray out of the oven, flip the pancakes and return to the oven for 4 more minutes.
Serve immediately with whipped cream or custard, fresh fruit and maple syrup.
You can make these in a fry pan, they are just a little tricker. Preheat your fry pan on the second lowest heat, butter or oil the pan. Add three ice-cream scoop of mixture, put the lid on and cook for 2 minutes. Add a second scoop of mixture on top of each one and cook for 4-5 minutes longer. Flip the pancakes. Flipping is harder in a fry pan than on a baking tray because there is less room and the sides of the pan get in the way. Put the lid back on and cook for another 5 minutes. Every stovetop heats differently and fry pans have different bases, so this will take some experimenting. My stove has heat settings from 1-9 and I found 1 was too cold and 2 was too hot so I switched between them during cooking.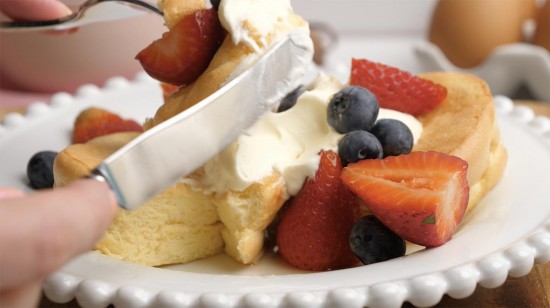 My Cookbook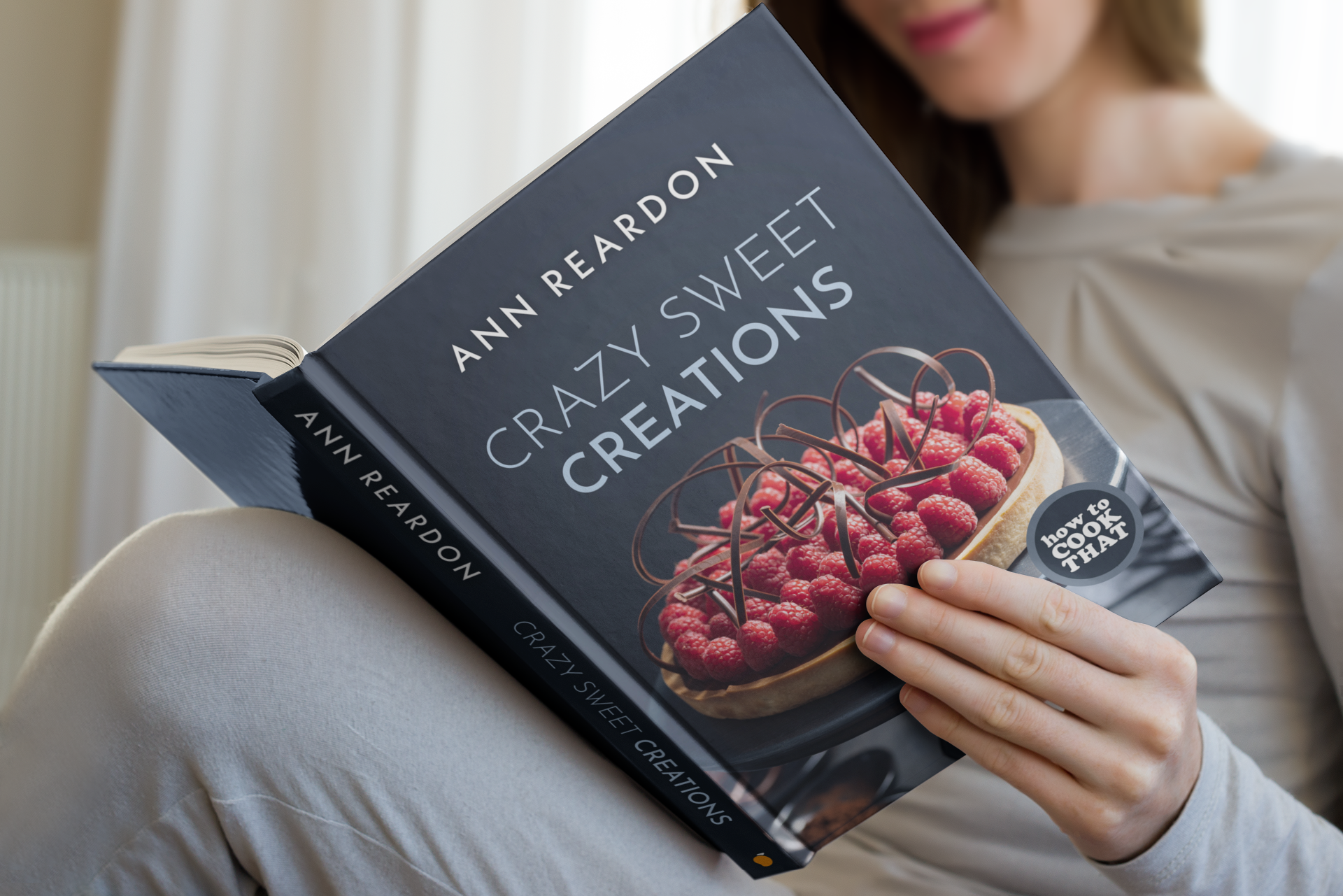 Stores that sell my book listed by country: http://bit.ly/ARcookbook All recipe quantities in the book are in grams, ounces and cups.