Italian Lemon Dessert Recipe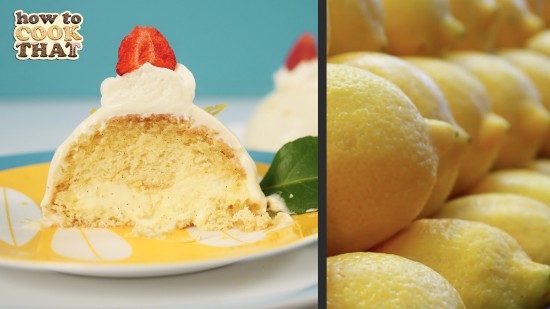 On our recent trip overseas we visited Sorrento Italy and tasted an amazing dessert called delizia limone or lemon delicious. It truly was delicious and lemony, but not bitter. To make it you're going to need lemons… no really, you'll need heaps of them. Recipe credit: Original recipe was created by Carmine Marzuillo a pastry chef from the Amalfi coast in 1978.
Go to the howtocookthat subreddit for details on how to enter the baking competition reddit.com/r/h2ct
Lemon Infused Cream
700mL (23.67 fluid ounces) cream
70g (2.47 ounces) Sugar
Grated rind of 3 lemons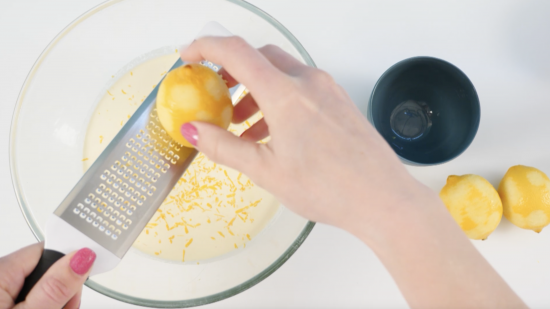 Combine all ingredient in a bowl, mix, cover with plastic wrap and put int he fridge while you make the other components.
Once ready to use this cream strain it then whip it to make soft peaks. You will use some in the filling, some in the coating and the rest for piping a swirl on the top at the end.
Lemon Sponge Recipe
2 eggs
1 egg yolk
60g (2.12 ounces) Sugar
1/2 Vanilla bean
created rind of 1 lemon
30g (1.06 ounces) flour
30g (1.06 ounces) potato starch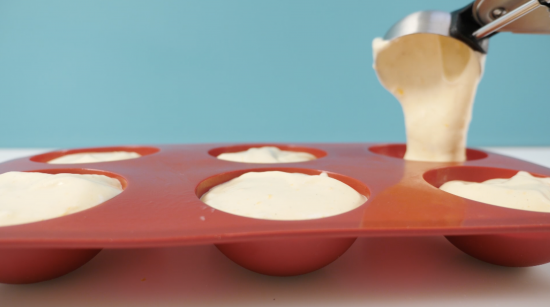 Whip the eggs, egg yolk, sugar, vanilla and lemon rind until pale and fluffy. Sift the flours and fold them into the mixture. Place scoopfuls into 6 silicone hemisphere holds, filling them to the top. Bake at 170C (338 degrees Fahrenheit) for approximately 25 minutes.
Sweetened Limencello Syrup Recipe
35mL (1.18 fluid ounces) Water
35g (1.23 ounces) Sugar
Grated Rind of 1 Lemon
70g (2.47 ounces) Limoncello (Italian lemon liquor, you can swap for fresh lemon juice if you prefer.)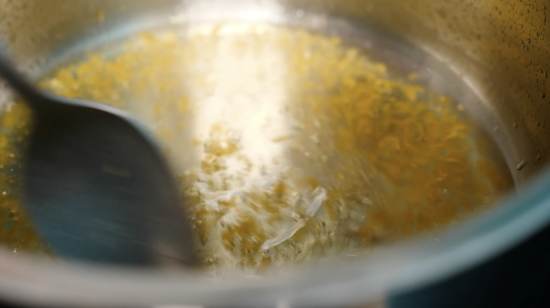 Place the water, sugar and lemon rind into a pan and heat until the sugar is dissolved. Remove from the heat and add in the limcello. Once you are ready to use it strain to remove the rind. You will use some of this in the filling and some on top of the cakes.
Lemon Curd Recipe
Makes just enough for this recipe, if you want to make more for on toast feel free to double this component.
4 Egg yolks
70g (2.47 ounces) Sugar
1/2 Vanilla bean
70mL (2.37 fluid ounces) Lemon juice (juice of 3 1/2 small lemons)
Grated rind of 1 lemon
70g (2.47 ounces) unsalted butter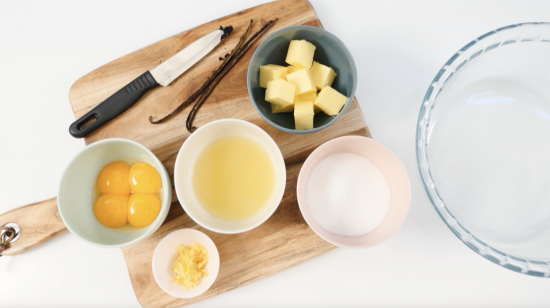 In a bowl whisk together the egg yolks, sugar and vanilla bean. Heat the lemon juice and lemon peel until they just start to boil then tip into the egg yolk mixture whisking as you do. Return tot he pan and heat until the mixture thickens. Remove from the heat, strain through a sieve and allow to cool until it is no longer hot to the touch. Add the butter and blitz through.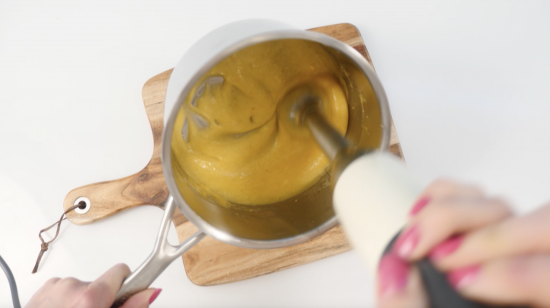 Lemon Pastry Cream Recipe
175mL (5.92 fluid ounces) milk
75mL (2.54 fluid ounces) cream
Grated rind of 3 lemons
1 Vanilla bean, scraped
5 Egg yolks
75g (2.65 ounces) sugar
18g (0.63 ounces) cornflour or corn starch
pinch Salt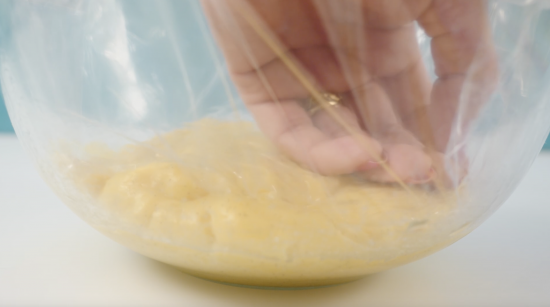 Place the milk cream, lemon rind and vanilla bean scrapings into a pan and heat until it just starts to boil.
In a seperate bowl combine the egg yolks, sugar, cornflour and salt and whisk together. Add in the hot milk mixture and whisk well. Pour it back into he pan and heat, stirring constantly until it thickens. Continue to heat for a minute more while stirring then remove from the heat. Strain through a sieve into a bowl and cover the surface with plastic wrap. Place in the freezer to cool it down quickly.
Filling
300g (10.58 ounces) lemon pastry cream (all that you made)
38g (1.34 ounces) of the sweetened limoncello (measure this amount, we need the rest later)
215g (7.58 ounces) lemon curd (all that you made)
230g (8.11 ounces) of the lemon infused whipped cream (measure this amount, we need the rest later)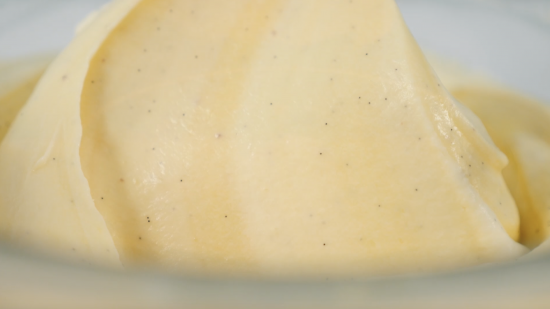 Mix the sweetened limoncello into the pastry cream, then add the lemon curd and whisk well. Fold in the whipped cream. Place into a piping bag fitted with a large round nozzle. Push the nozzle into the centre of each cake and squeeze in the filling.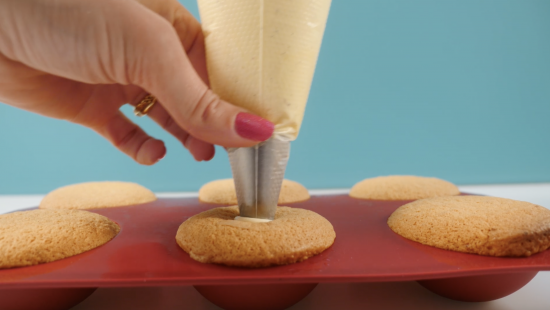 Take the cakes out of the silicon mold and place them dome side up onto a tray. Drizzle with the remaining sweetened limoncello mixture using it all up. Then place them in the freezer for at least 1 hour, preferably 2.
Coating
Left over filling
300g (10.58 ounces) of the lemon infused whipped cream
200mL (6.76 fluid ounces) milk
Mix all these ingredients together to make the coating. Take each of the cold desserts and push them dome first into he coating. reach in and flipping them the right way up place them onto a cooling rack. Once the excess has drained off put them onto plates and pipe the top with the remaining lemon infused whipped cream. Add a strawberry to the top and lemon leaf to the side to garnish.
You will have a lot of left over filling. to turn it into a mousse placed 10g (0.35 ounces) gelatine and 1/3 cup of cold water into a large bowl and mix well. Leave for 2 minutes or more then microwave to melt the gelatine. Mix in a scoop full of the lemon coating and mix really well, then stir that mixture quickly through the coating. Refrigerate until set.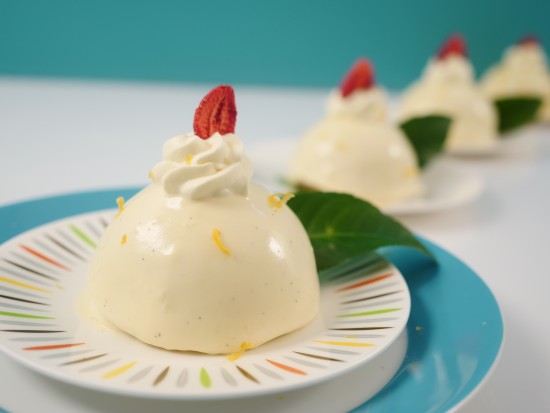 My Cookbook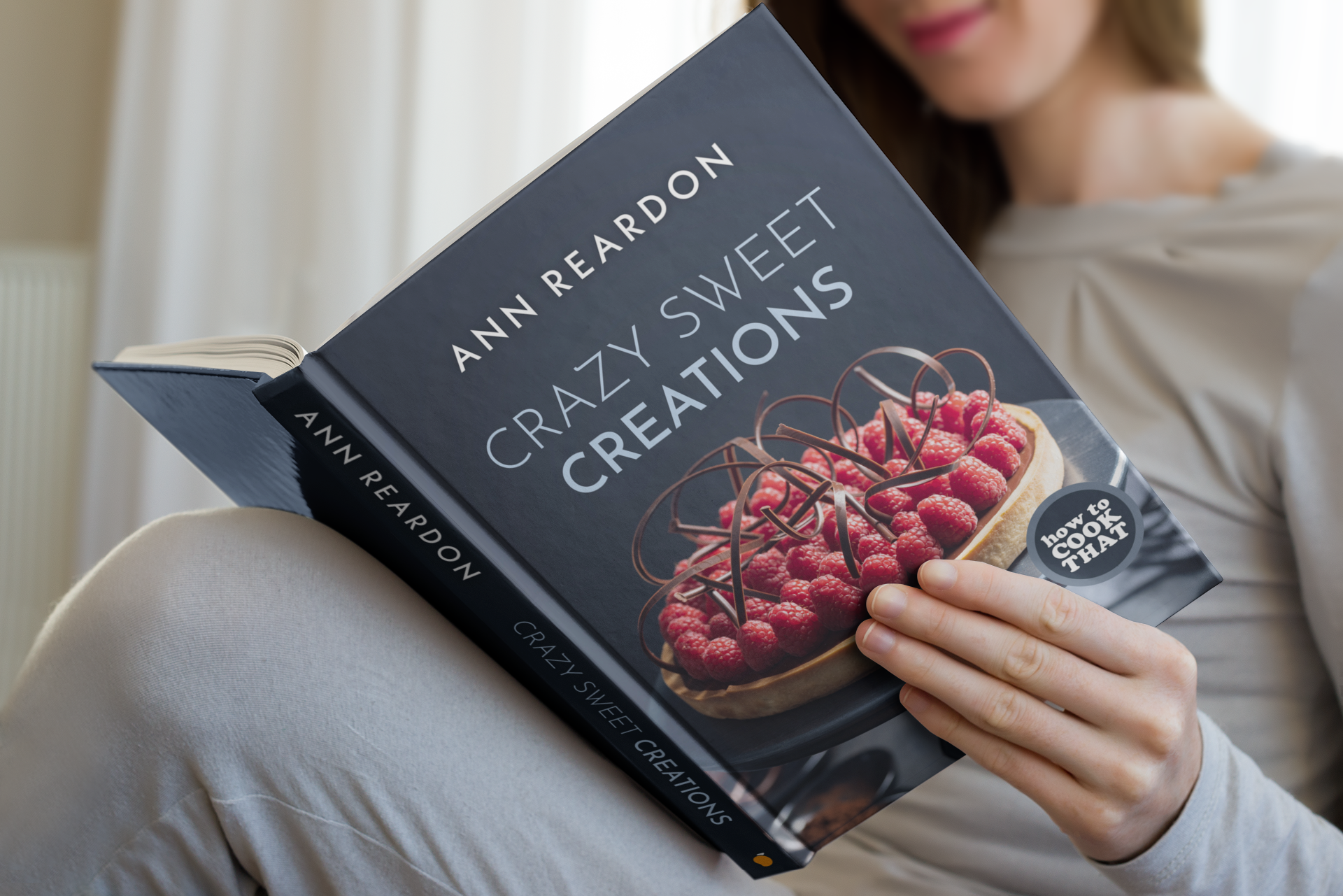 Stores that sell my book listed by country: http://bit.ly/ARcookbook All recipe quantities in the book are in grams, ounces and cups.