Laptop Cake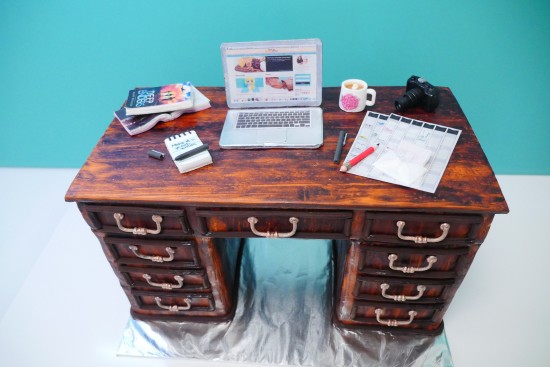 This week I'm making a desk cake complete with a cute little laptop, deep enders book, Make It A Great Week mug, pencils and of course a camera. Watch to the end of the video to see how you can enter to WIN your very own laptop or camera.
COMPETITION has now closed. Thank you for all of the wonderful entries well done for starting your websites. Congratulations to the winners Mario Jan Bermejo (laptop) and Victoria Shiau (camera).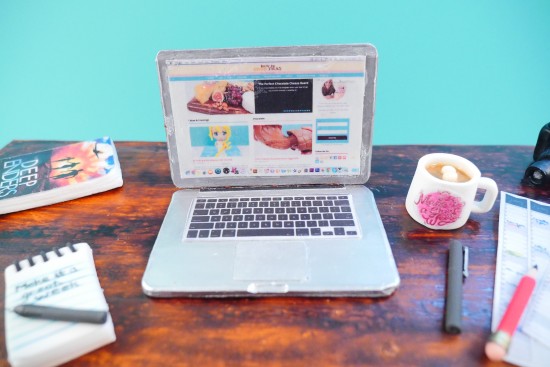 To make this desk cake you will need:
The Desk Cake Template
Triple quantity of my Buttercream Recipe
strawberry jam
350g (12.35 ounces) chocolate
2.5kg (5.51 pounds) white fondant
200g (7.05 ounces) brown fondant
brown gel food colouring
other colouring depending on what you want to make eg red for pencils
gold luster dust for pencils
silver luster dust for laptop
wafer paper and printer with edible ink cartridges or you can order your printouts online just search for 'edible image printing'
Chocolate Cake:
600g (21.16 ounces)  of 70% cocoa dark chocolate
945g (33.33 ounces) or 4 cups margarine
24 eggs
6 3/4 cups or 1458g (51.43 ounces) caster (super fine) sugar
3 3/4 cups or 600g (21.16 ounces) plain flour (use GF flour if coeliac, this recipe has been tested with gluten free flour and works well)
3/4 cup or 90g (3.17 ounces) cocoa powder
4 tsp baking powder
Preheat the oven to 180C (356 degrees Fahrenheit). Place chocolate and margarine into a bowl.
Melt the chocolate and butter in the microwave (30seconds, stir, 30sec, stir…).
Whisk in the sugar and eggs into the chocolate mixture.
Sift flour, cocoa powder and baking powder together and mix into cake mixture until well blended.
Pour into 4 lined baking trays, mine cake tins are 38cm (14.96 inches) x 25.4cm (10 inches).
Bake for 15 minutes. Insert a knife into the centre to check if it is done, if it is ready it will come out clean.
1. Make your decorations for the top of the cake, these can be done up to a month ahead.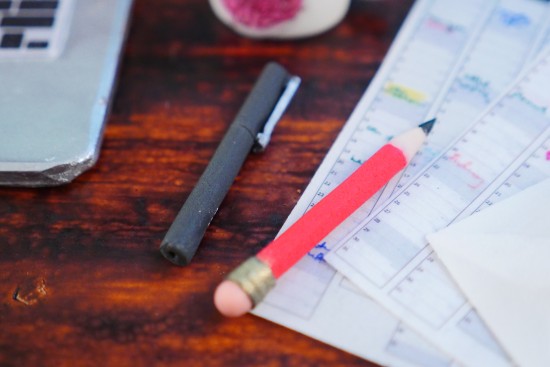 2. Bake your cakes and leave to cool
3. Make your buttercream, cut your cake boards and supports to size
4. Assemble the cake layers with the supports as shown in the video.
5. Cover the whole thing in buttercream and take your time to make sure it is straight and flat.  Fondant doesn't hide mistakes in the buttercream, rather it shows them up.  Once you're happy with it refrigerate for several hours.
6. Cover the cake in fondant in sections as shown in the video.
7. Paint with brown food colouring to give the wood look.
8. Make a sheet of chocolate for the top and, once set, cover in fondant and paint with brown food colouring.
9.  Once the food colouring has dried add the desktop in to place and position your desktop items.
10. Take a photo before the party starts and then enjoy.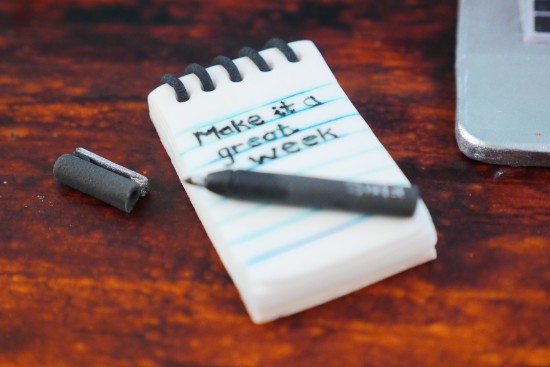 My Cookbook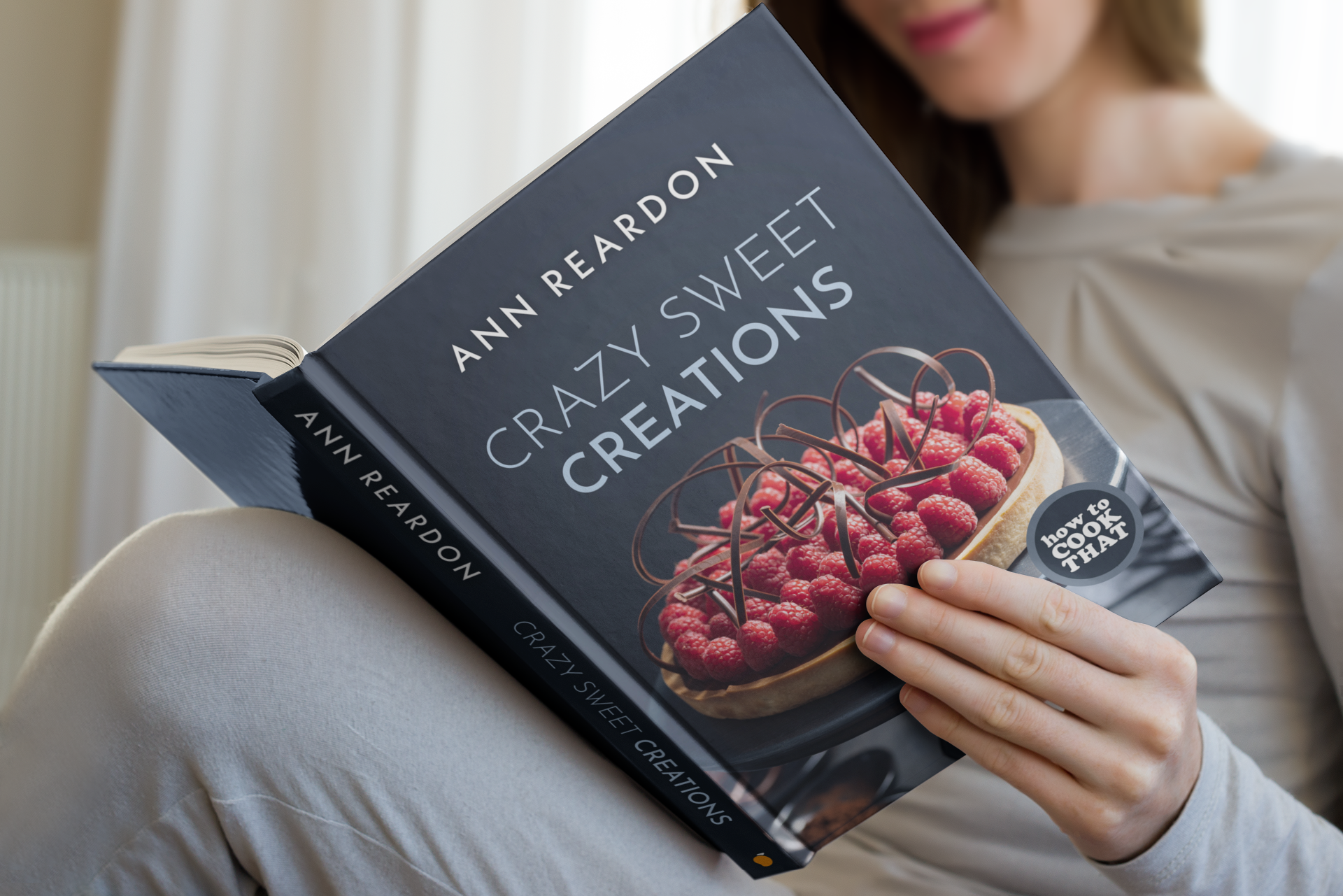 Stores that sell my book listed by country: http://bit.ly/ARcookbook All recipe quantities in the book are in grams, ounces and cups.