Lego Batman Cake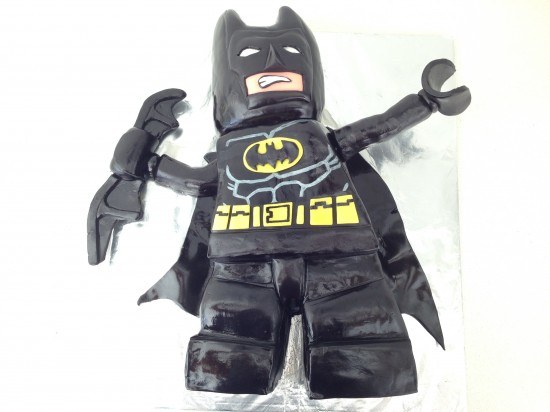 This fun Lego Batman Cake is actually quite easy to make and is sure to light up any Lego, Batman or superhero party.  It's 5am and I've snuck downstairs without waking my boys to write this before the Batman video goes up tonight. It's been a crazy-busy week. Yesterday started with an early morning phone interview for a US magazine, then a Skype conversation with a YouTube network, then a long drive into the city for a meeting with a talent agency, followed by a meet-and-greet with a kitchen appliance brand. We rushed straight home to get the kids from school, clean the house and make dinner. I had every intention of writing out this recipe for you last night… really I did, but sleep won. What a varied but beautiful life, and it's all because of you lovely subscribers who regularly read my website and watch my YouTube videos. This Lego Batman cake serves 24 guests. To help you make this fantastic cake, I have created a template that is available now in the website shop or just click on the add to cart link below.
To make the Lego Batman Cake you will need:
* The cake and fondant cutting template
* Cake: 2 and 1/4 quantities of the Rich Chocolate Cake Recipe baked into three trays (ie 3/4 quantity of the cake recipe per tray). The trays I used were 25cm (9.84 inches) x 38cm (14.96 inches) x 1.5cm (0.59 inches) tall. When baking in trays it takes 15-20 minutes per tray to bake.
* Frosting: 2 quantities of the frosting recipe of your choice. I used chocolate buttercream mixed with ganache.
* Fondant:
2kg (4.41 pounds) black fondant you will have quite a bit left over but this gives you plenty to roll out and cover the cake
50g (1.76 ounces) yellow fondant
30g (1.06 ounces) white fondant
a small amount of fondant – lego batman skin color (either color your own white fondant or select a fondant that matches your lego figure)
* Other
black gel colour
silver luster dust plus lemon juice or alcohol
clean paint brush
rolling pin
non-stick baking paper
tylose powder (optional you can make the hands and arms ahead of time if you prefer)
edible clear spray shine for cakes (I used dinky doodle shell and shine)
lollipop stick to support the arm
bendy chocolate bar x 2, I used boost bars
Cake Board
How to make the Lego Batman Cake
1. Print out the template and make or buy a cake board to fit the cake
2. Bake the cakes and make the frosting
3. Cut out the cake using the template and instructions on the video
4. Cover in frosting and rest in fridge for 10 minutes
5. Cover in black fondant and mold to shape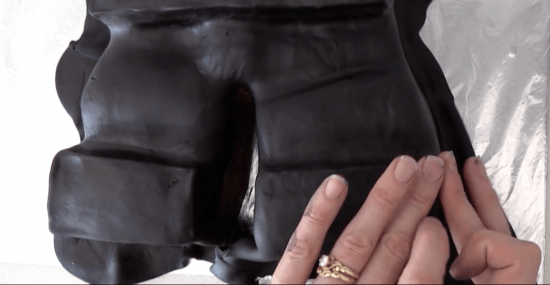 6. Add fondant details (see video for detailed instructions)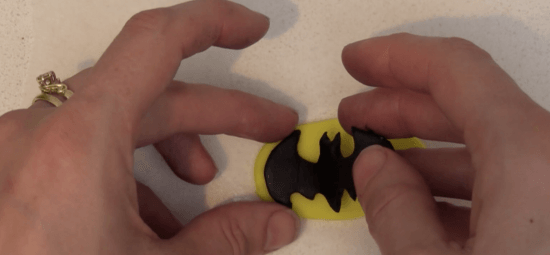 7. Paint on muscle and belt lines and around the mouth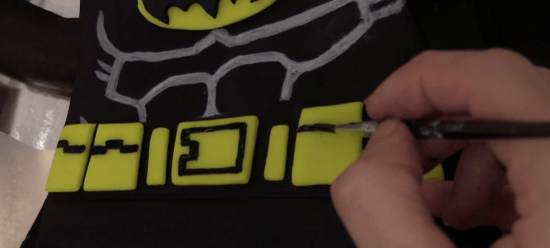 8. Spray with edible cake laquer
9. If the weather is hot, store in fridge until ready to serve, otherwise room temp is fine.
10. Take a photo of your cake and upload in the comments section below, I'd love to see it.
I can here little footsteps and singing upstairs I must go up and give big cuddles. See you next Friday
2014
by Ann Reardon How To Cook That
My Cookbook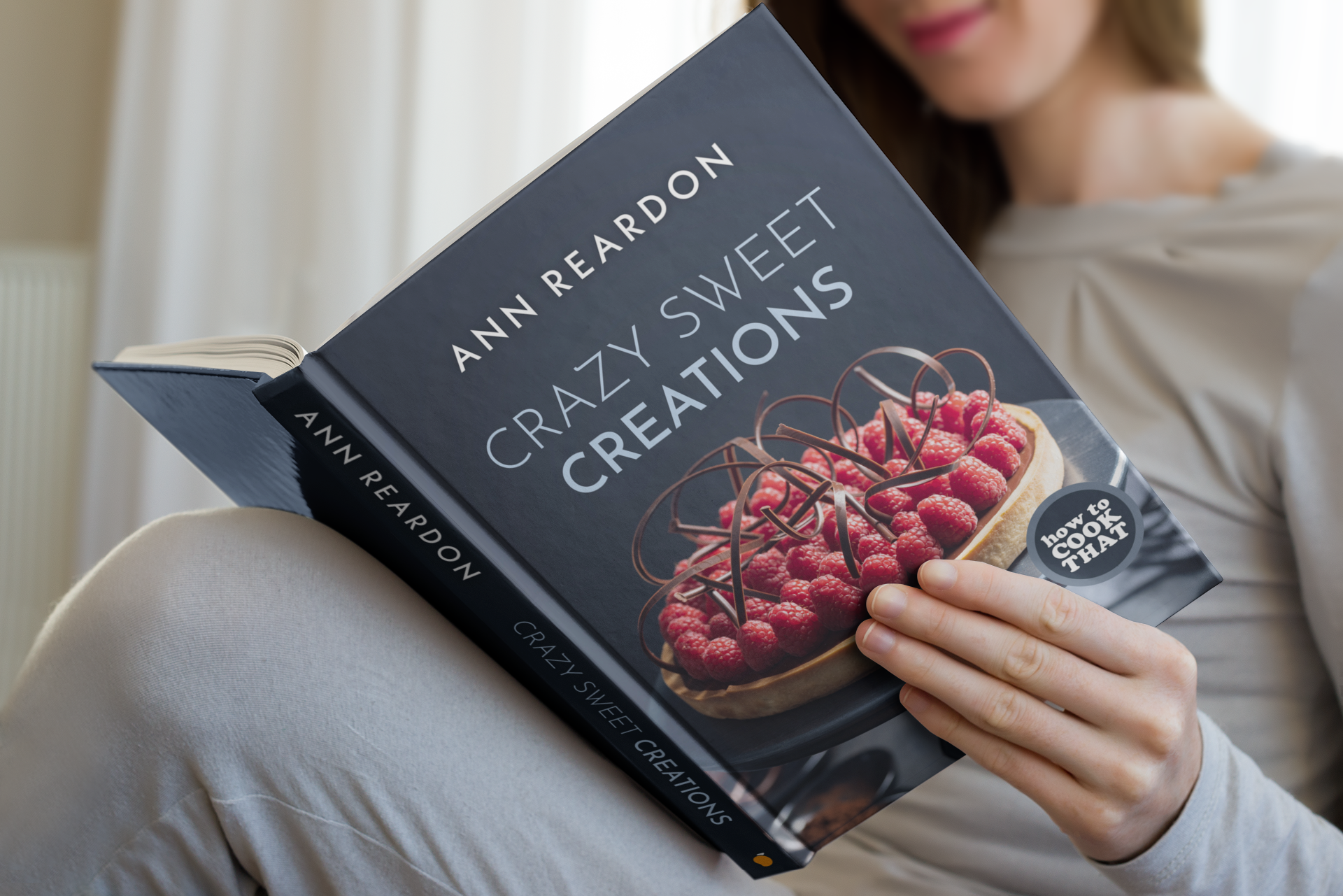 Stores that sell my book listed by country: http://bit.ly/ARcookbook All recipe quantities in the book are in grams, ounces and cups.