Macaron Recipe Troubleshooting FAQ Cracked, Flat, Lumpy,
1. Macaron Cracked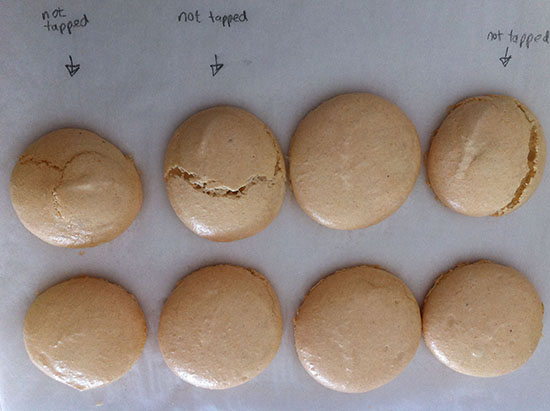 Try rapping the trays on the bench harder or more times before cooking.

2. Macarons Flat or Lumpy
See the pictures below which show the results of under-mixed and over-mixed macaroon mixture.
undermixed
good
overmixed
2. Hollow macarons
Macarons should not be hollow. This is most often caused by the oven being opened before they are cooked through or the macarons being taken out of the oven too early. The under-cooked middle drops to the base.
More questions see the video below:
The video answers the following frequently asked questions:
0:15 Can I have the recipe? …yes… macaron recipe
0:31 Do macarons taste better if you fill them and leave them overnight?
0:58 Do you have a nut free recipe? … yes… nut free macarons
1:38 Can I have the chocolate ganache recipe? …yes… plain ganache, ginger ganache, orange ganache
1:59 Is greaseproof paper the same as non-stick baking paper?
2:18 Do you have a chocolate macaron recipe? …yes… chocolate macaron recipe
2:26 My macarons have a skirt rather than a foot, why?
2:45 What does rapped on the bench mean?
2:54 Can I use liquid colour for macaroons?
3:13 My macarons turned out lumpy, why?
3:50 I can't get caster sugar can I use powdered sugar for the whole recipe?
4:12 Can I use icing mixture or does it have to be pure icing sugar?
4:18 How do I flavour the macaron recipe?
4:36 Do I have to leave them on the bench before I bake them?
4:56 What is almond meal?
5:04 I don't have a piping bag 🙁 what can I use?
5:21 I need to make 100 of these perfectly HELP! (how to tell if you have folded enough times)
5:52 Can I put two trays in the oven at once?
6:14 Does your recipe use customary or imperial units?
6:29 Can I use less sugar?
6:36 My egg whites won't whip, why?
7:00 Can I use wheat flour?
7:03 Do I have to use a stand mixer?
7:10 Can you replace the egg whites with something else?
More macaron recipes for you:
Copyright © 2017 Reardon Media Pty Ltd. All rights reserved. How To Cook That
My Cookbook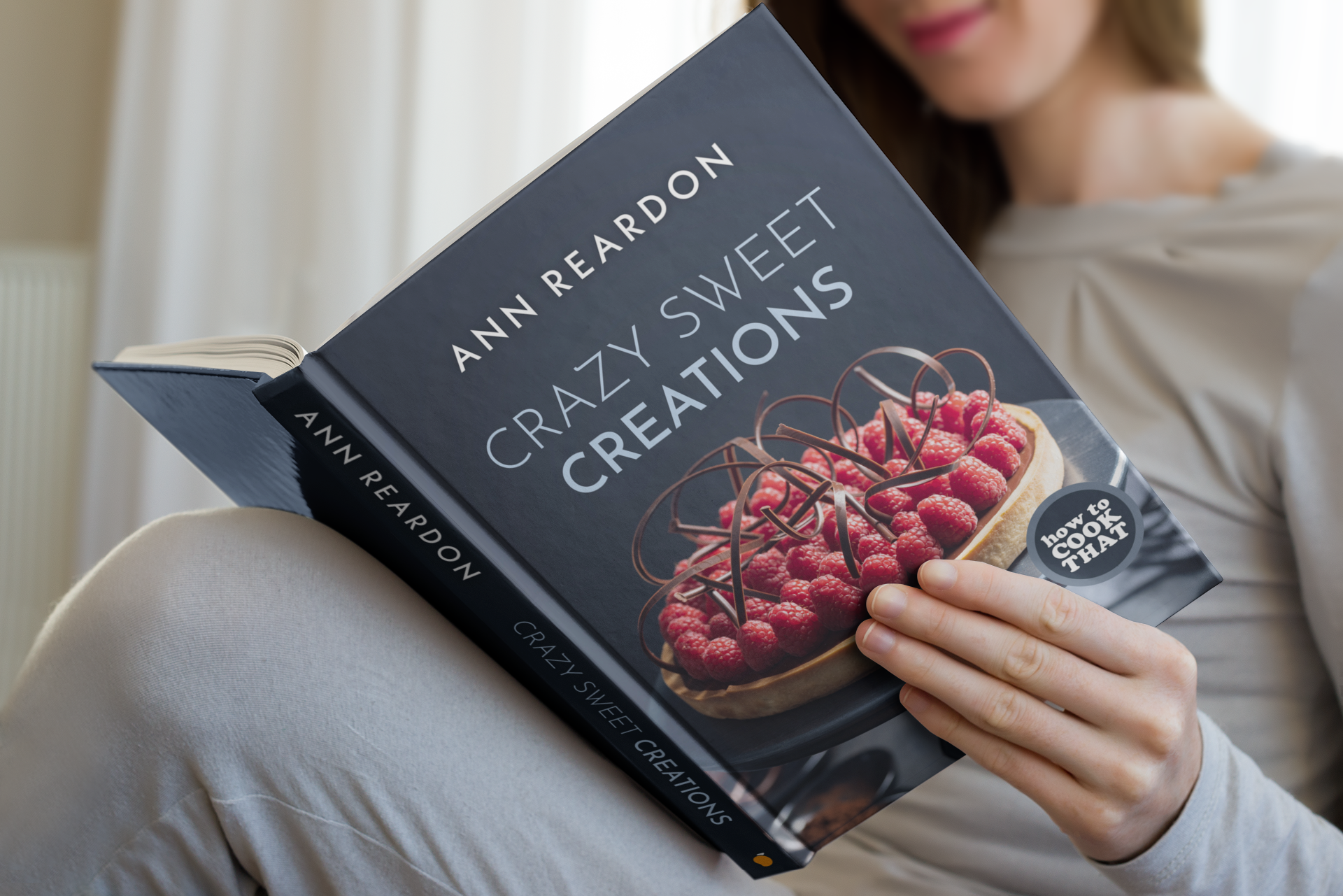 Stores that sell my book listed by country: http://bit.ly/ARcookbook All recipe quantities in the book are in grams, ounces and cups.