1 MILLION SUBSCRIBERS & Mars Bar Brownie Cheesecake Recipe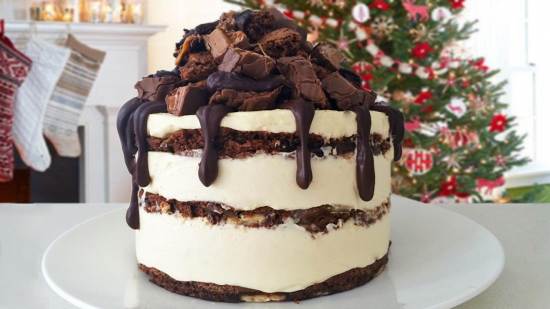 Take the stress out of Christmas dessert. Make this cheesecake ahead, freeze it and defrost it in the fridge on the day you need it. Piled high with gooey mars bars, chocolate brownie and ganache, it's sure to leave everyone wanting more.
I don't feel ready for Christmas.  The school holidays have begun.  Here in Australia we have a long school break over December and the start of January.  I know this of course and should be well prepared, but I'm not. I have not finished shopping for gifts. In fact I have hardly started, but I do have dessert planned.
For the brownie you will need:
Preheat the Oven to 180C (356 degrees Fahrenheit)
100g (3.53 ounces) or 1/2 cup butter or margarine
2 eggs
1 cup or 250g (8.82 ounces) sugar
1 tsp vanilla
3/4 cup or 120g (4.23 ounces) self raising flour (if using plain flour add 1 tsp of baking powder)
1/4 cup or 30g (1.06 ounces) cocoa powder
1 cup or 150g (5.29 ounces) white chocolate and dark chocolate melts
To make the cheesecake you will need:
2 Tbsp gelatine powder dissolved in 1/3 cup cold water
750g (26.46 ounces) or 3 cups cream cheese
1 cup or 218g (7.69 ounces) sugar
3/4 cup or 188mL (6.36 fluid ounces) (4% fat) milk
3/4 cup or 180g (6.35 ounces) (35% fat) cream, whipped to soft peaks
To decorate:
90mL (3.04 fluid ounces) or 1/3 cup plus 2tsp (35% fat) cream
200g (7.05 ounces) chocolate
mars bars or other chocolate bars x 3
The BIG NEWS this week is the How To Cook That youtube channel just reached 1 million subscribers. 1 Million is so many wonderful people, what a big responsibility! I am humbled and still a bit amazed. Thank you to everyone who is subscribed either here on the blog or on youtube, love you all.

2014
by Ann Reardon How To Cook That
My Cookbook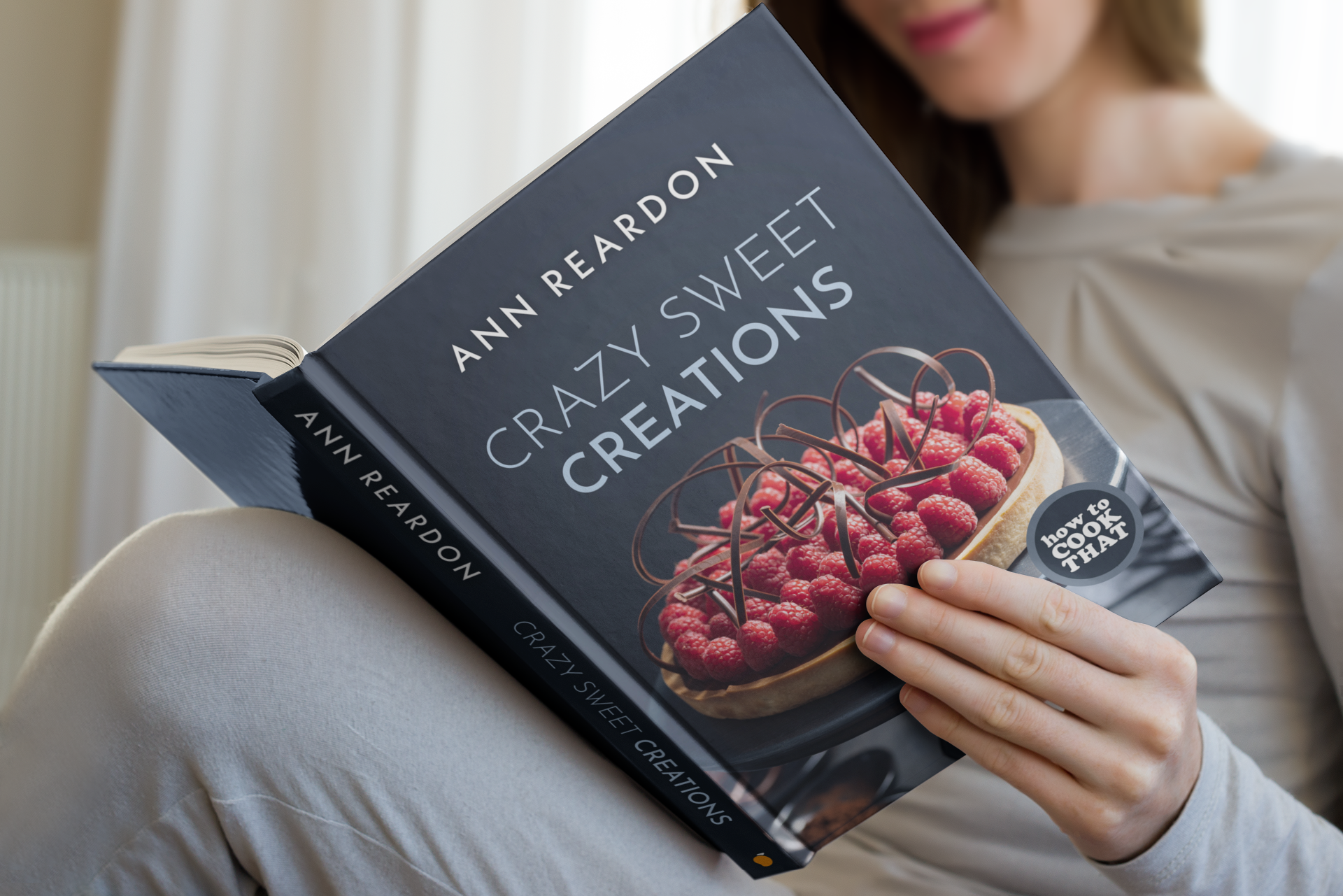 Stores that sell my book listed by country: http://bit.ly/ARcookbook All recipe quantities in the book are in grams, ounces and cups.