Does the minecraft cake recipe work in real life?
3 buckets of milk
Each bucket of milk is ~ 3.5L (0.92 gallons), there are 3 buckets of milk so in total there would be 10.5L (2.77 gallons) of milk.
From this amount of milk you can get 1214mL (41.05 fluid ounces) of cream.
2 piles of sugar
There are 4 sugar canes on a block, each cane gives between 50 and 150g (5.29 ounces) of sugar depending on its size and weight. So that is 200-600g (21.16 ounces) of sugar. 1m2 of sugar cane yields around 1 kg (2.2 pounds) of sugar. SO based on those calculations we can use anywhere between 200g (7.05 ounces) and 1kg (2.2 pounds) of sugar.
1 egg
That is pretty straight forward.
3 bunches of wheat
1 m2 of organic wheat yields ~550g (19.4 ounces) wheat, multiply that by three and we have 1650g (58.2 ounces) of wheat. I ground this and sifted it to get 400g (14.11 ounces) white flour, I am sure I could have processed it finer to get more flour out of it if needed.
Minecraft Cake attempt 1
(I suggest that you do NOT try this one):
Cake
320g (11.29 ounces) flour
1 cup sugar
1 egg, separated
enough milk to make it liquidy
393mL (13.29 fluid ounces) cream, whipped
Combine the flour, sugar and egg yolk. Add enough milk to make it liquidy. Mix in the whipped egg white and cream. Pour into a tin and bake until cooked through.
Modified Ermine Frosting (as used on the first cake in the video, it was actually pretty good)
80g (2.82 ounces) flour
2 cups sugar
821g (28.96 ounces) cream
Combine all ingredients in a pan. Heat while stirring continually until it boils and thicken. Allow to cool to room temperature and then whip using electric beaters.
Minecraft Cake attempt 2:
324 g (11.43 ounces) sugar
821g (28.96 ounces) cream
3 eggs*
400g (14.11 ounces) flour
1 teaspoon baking powder*
Whip together the cream, eggs and sugar on high seeped until they are thick and foamy. Sift in the flour and baking powder and mix on low speed until just combined. Pour into a lined baking tin and bake at 180C (356 degrees Fahrenheit) until golden and a skewer inserted int o the centre comes out clean.
Once cake is cooled, whip the remaining cream and spread on the cake. Decorate with raspberries.
*changes from original in game recipe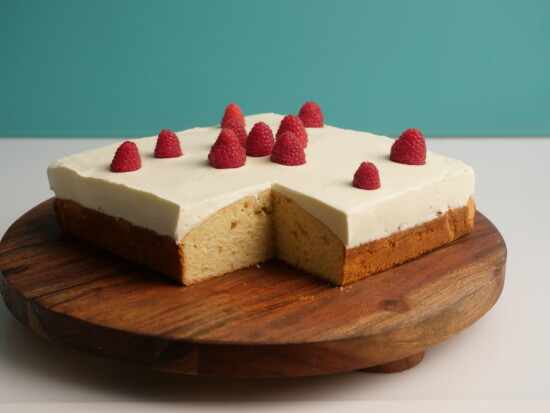 Other minecraft cakes you might enjoy:
My Cookbook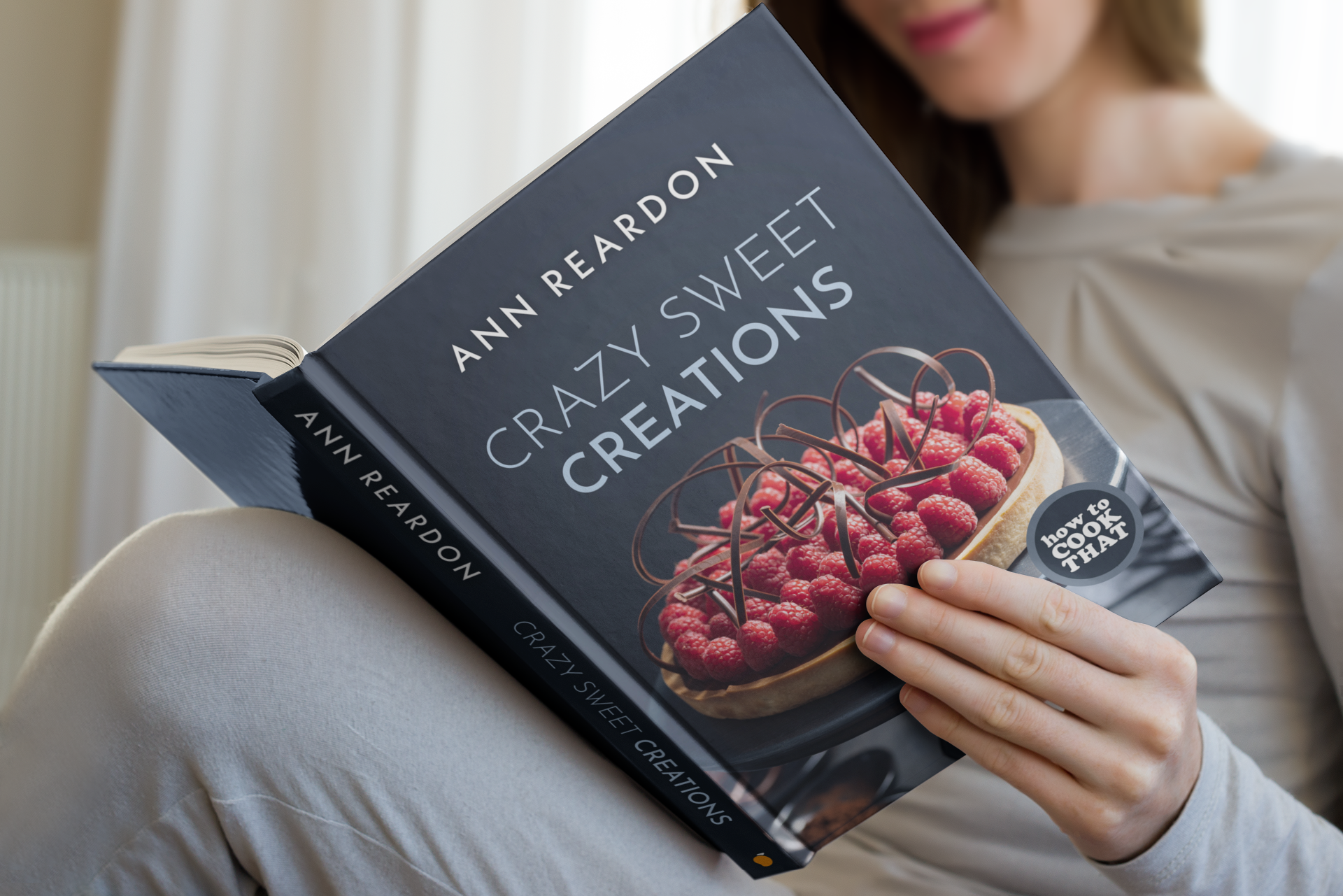 Stores that sell my book listed by country: http://bit.ly/ARcookbook All recipe quantities in the book are in grams, ounces and cups.