Miniature Box of Chocolates
Sometimes the world gets super complicated and it's nice to go into the mini kitchen and forget about reality. Today we are making a super cute miniature box of chocolates and a chocolate cake.
For those who want to know where I source new items used in this video:
Miniature chocolate mold: I made miniature chocolate shapes, glued them onto a base then used reusable food grade silicone gel to make a mold that I could use with chocolate.
Chocolate box: I designed in Adobe InDesign. While trying to fold and assemble the insert I nearly gave up. It was so hard to do without tearing. So I went back to the drawing board, simplified the insert design and tried again. If you want to put your mini folding skills to the test here's the design pdf. Mini chocolate box template.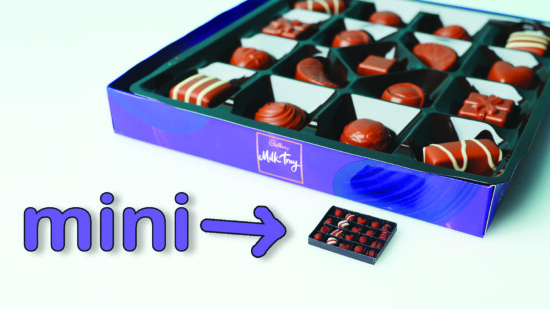 BIG ANNOUNCEMENT
I have been busy over the last year planning, writing and overseeing the photography and layout for my first ever cookbook! There are heaps of my favourite dessert recipes in there with a chapter on pastries, ice-cream, yummy cakes, artistic desserts and of course chocolate desserts. Each chapter has its own intro explaining the food science that you'll need to know for success every time. Booksellers where you can purchase your very own copy: http://bit.ly/ARcookbook
All recipe quantities in the book are in grams, ounces and cups.