Pet Dragons & Castle Cake Tutorial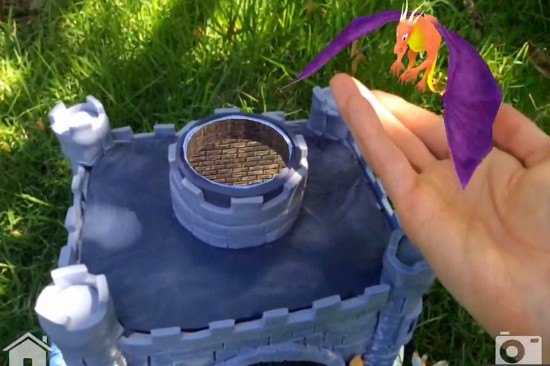 The best pet is one that sheds no hair, makes no mess and is not too noisy.  Meet my pet dragons.  They live inside the castle cake but will be just as happy residing anywhere in your home.
To make the Castle Cake with Dragons you will need to:
* Download the Surprise Cakes App from

or
* Print the surprise cakes app markers (allow time for the pdf to open as it is a large file so that it is print quality)
* Make 2 quantities of american buttercream I used this chocolate buttercream you can choose a different frosting recipe here
* Bake 2 quantities of the rich chocolate cake recipe baked onto 4 trays, the trays I used were 25cm (9.84 inches) x 38cm (14.96 inches) x 1.5cm (0.59 inches) tall. When baking in trays it takes 15-20 minutes per tray to bake.
* Fondant – NOTE amounts listed are the actual amount that is on the cake, allow extra for rolling out
Brown fondant for the door 100g (3.53 ounces)
Black Fondant 50g
Light Grey Fondant for walls 800 g (28.22 ounces)
Dark Grey Fondant for top of cake 320g (11.29 ounces)
Green fondant for grass 50g (1.76 ounces)
tiny amount of yellow and red fondant for flame
* 6 Chocolate Bars, the ones I purchased were 11.5 cm (4.53 inches) long boost bars
* half a packet of oreos to crush for 'soil'
* Small square or rectangle cookie cutter, you can make your own see the twitter cake video for instructions
Bake your cakes and make your frosting. The fresher the better but parties can be busy times so you can make 2 days before the party and decorate the day before. If making this far ahead use some simple syrup to keep the cake extra moist (see the princess cake video for how to use simple syrup)
Cut each tray cake in half and then stack with a thin layer of frosting between each layer, making sure your cakes are completely cooled before you do.
Trim the stack of cakes to make a neat rectangle the trim off each corner.
Cover the whole cake in a smooth layer of frosting and refrigerate for a couple of hours.
See the video for instructions on how to decorate the cake.

With thanks to Brendan Votano who came on board to help turn my app idea into reality.  You can buy the app from
2014
by Ann Reardon How To Cook That
My Cookbook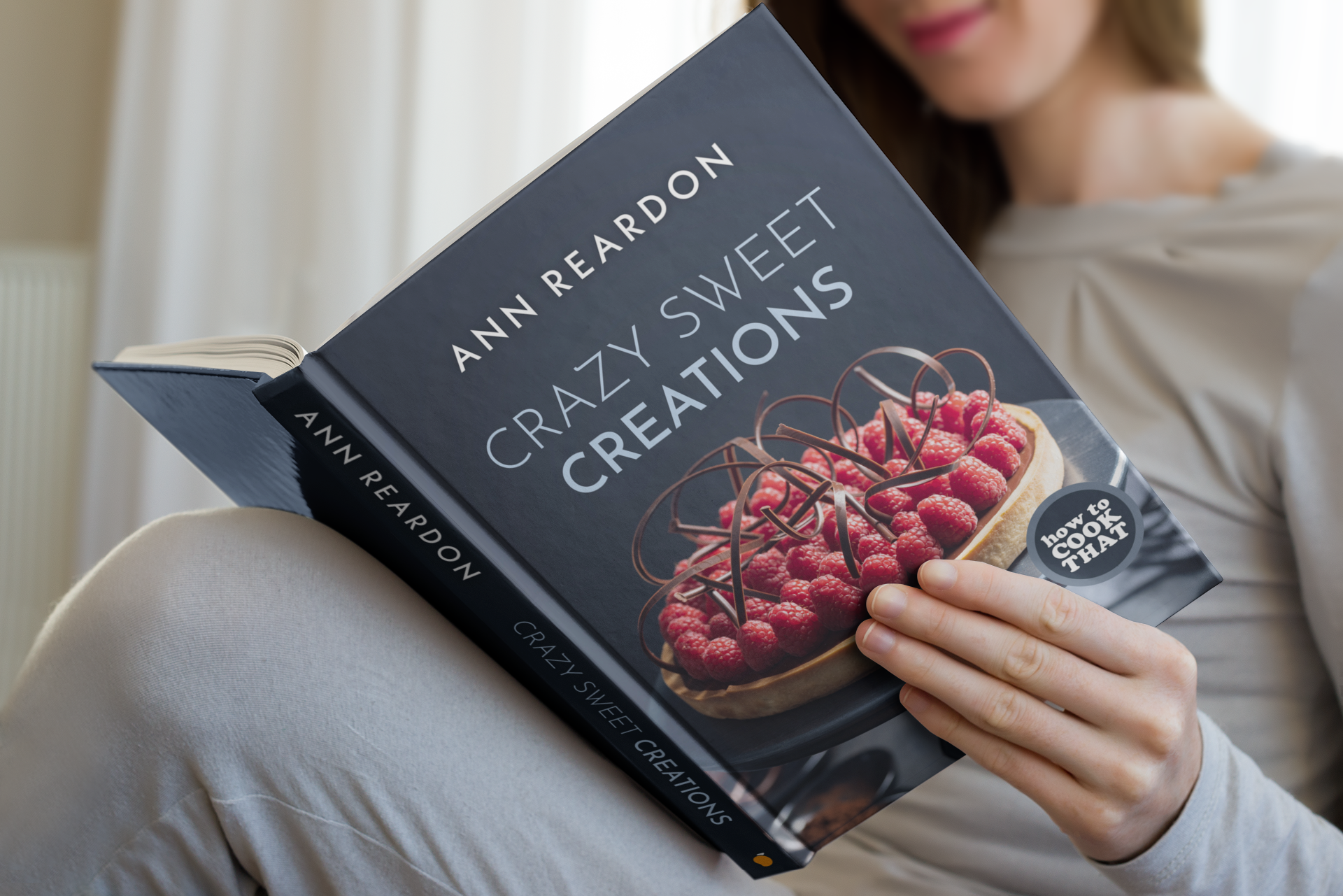 Stores that sell my book listed by country: http://bit.ly/ARcookbook All recipe quantities in the book are in grams, ounces and cups.