Rock Candy Geodes Recipe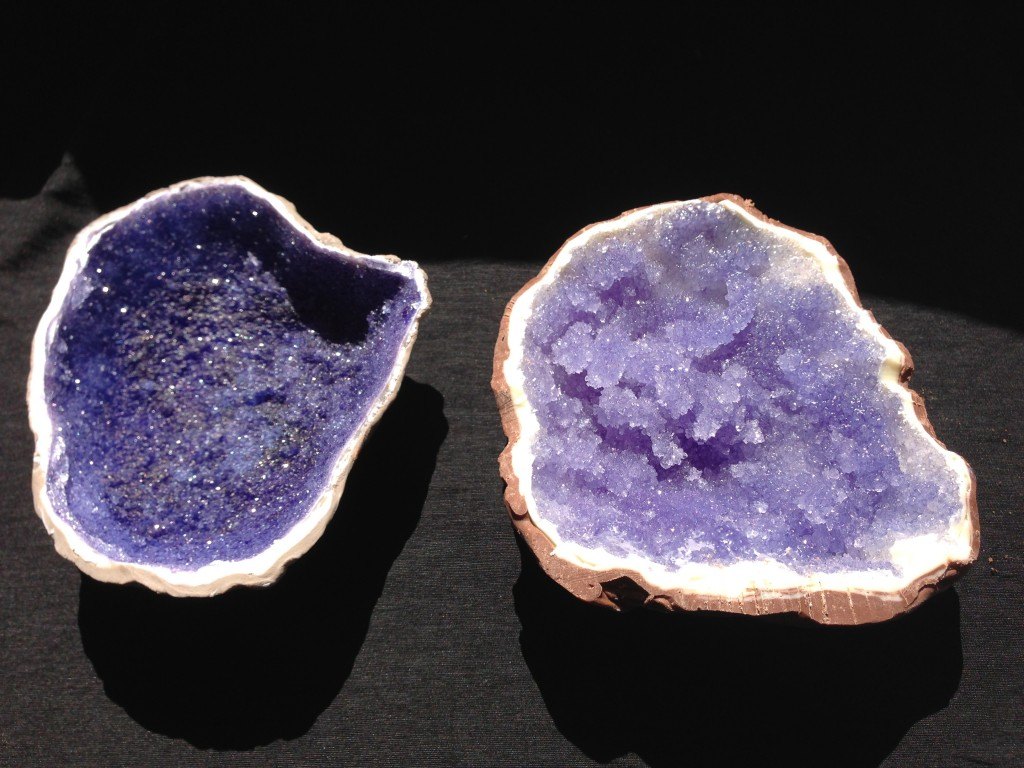 Geodes are beautiful so let's make them delicious too. Follow the step by step instructions to make fondant or chocolate rock candy geodes. You can give them as a gift on their own or use them in cake decorating.
Fondant shell
350g (12.35 ounces) fondant
black and brown coloring
Using aluminum foil make a bowl into a rock shape and line with another sheet of aluminium foil.
Marble some grey, black and brown shades of fondant as shown in the video and roll it out.
Roll out some white fondant and place over the top of the coloured fondant.
Place the fondant (rock colour down) over the aluminium foil bowl. You can leave this to dry out or use immediately.
Supersaturated sugar solution recipe
3 cups or 640g (22.58 ounces) sugar
1 cup or 230ml water
few drops of food coloring
few drops flavoring
Heat the sugar and water in the saucepan and stir until completely dissolved. Remove from the heat.
Allow supersaturated sugar solution to cool slightly and then pour into the fondant shell. Leave overnight for crystals to form.
Remove any excess crystals that have formed in the middle, turn upside down and leave to dry out.
Using a sharp knife, trim off excess fondant around the level of the sugar crystals.
Chocolate Shell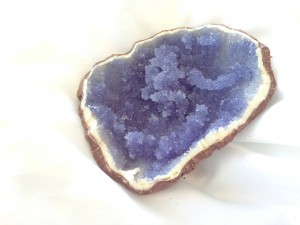 300g (10.58 ounces) white chocolate melts or candy melts
2 Tbsp or 14g (0.49 ounces) cocoa powder
Make an alfoil bowl as shown in the video and pour in the hot sugar solution, completely wrap in alfoil and leave for 48 hours for crystals to form. Tip off excess sugar solution, peel off alfoil and leave upside down to drain.
Melt some candy melts or white chocoalte melts and pour over the back of the candy shell. Once set add some cocoa powder to the remaining melts and pour over the top of the white chocolate. Trim to the edges of the crystals.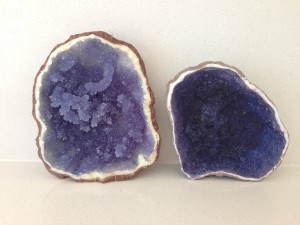 by Ann Reardon How To Cook That
My Cookbook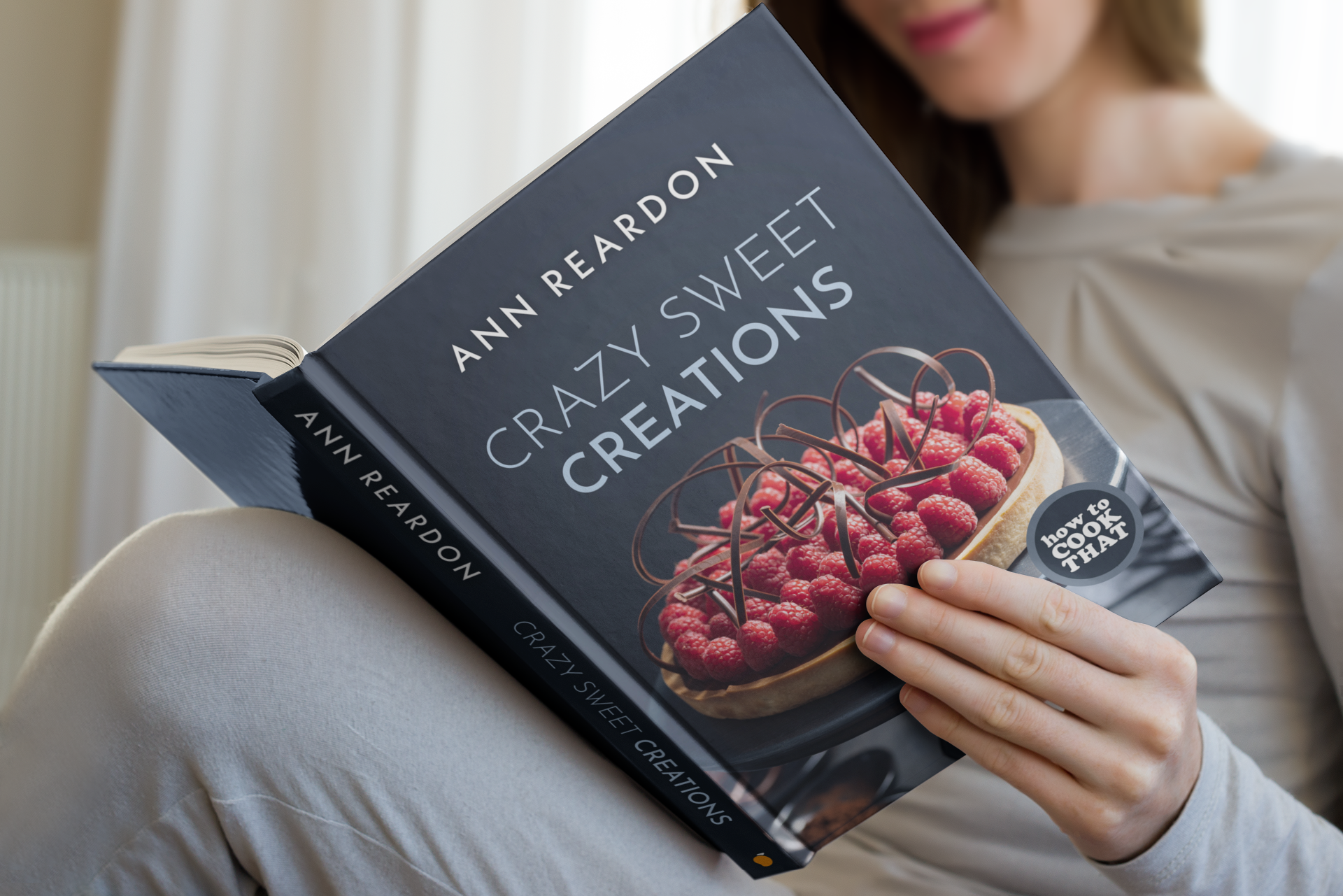 Stores that sell my book listed by country: http://bit.ly/ARcookbook All recipe quantities in the book are in grams, ounces and cups.