Slither.io Cake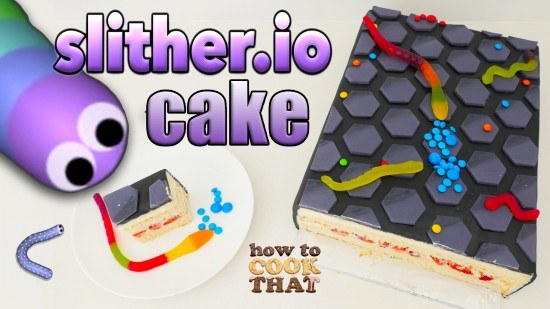 Oh my goodness, our whole family has become addicted to this game … all vying for top score in the family. To be honest, the game has absolutely no point – you can't actually win or progress and yet it is mind-numbingly addictive.
So in honor of the hours 'wasted' playing the game, I decided to make a cake. Based on the number of requests I have had for a slither.io cake I assume many of you have been playing it too.
To make a slither.io cake you will need:
One and half times my light and fluffy sponge cake recipe baked in two trays 38.1cm (15 inches) x 25.4cm (10 inches)
A double quantity of basic buttercream mixed with ganache (see below).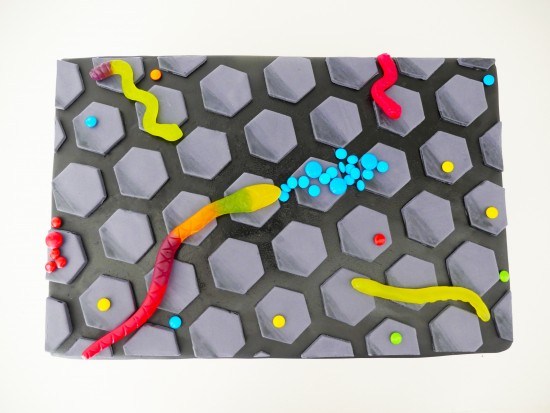 White Chocolate Ganache Recipe
300g (10.58 ounces) white chocolate
100millilitres (3.38 fluid ounces) or 1/3 cup plus 2 tsp cream (35% fat)
Heat the cream until it just starts to boil and pour over the chocolate. Leave for a minute then stir until smooth. Note if you are using compound chocolate you may need to microwave for 20 seconds to melt all the chocolate. Allow the ganache to sit at room temperature overnight or spread flat in a ziplock bag in the fridge for 2 hours so it thickens.
Whip into the buttercream to make a creamy frosting that sets firm in the fridge.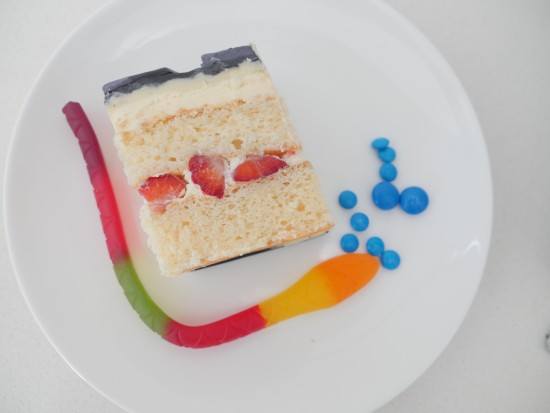 Fondant
750g (26.46 ounces) black fondant
300g (10.58 ounces) white fondant (mix in a little of the black to make a dark grey for the hexagons)
Filling:
300millilitres (10.14 fluid ounces) or 1 1/4 cups less 1 Tbsp cream (35% fat)
500g (17.64 ounces) strawberries, washed an hulled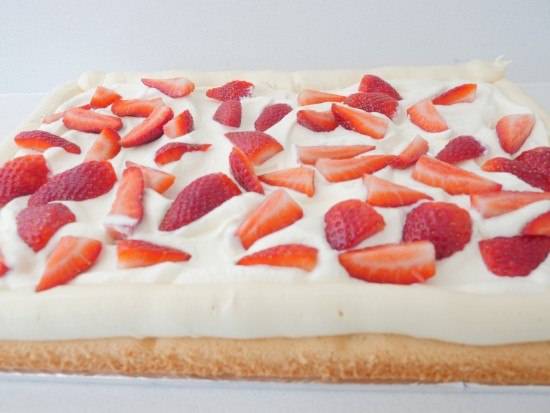 Other:
Hexagon cutter
Template to line up the hexagons – slitherio background
Cake board
Black food coloring to shade the corners
Candy snakes in various sizes
Mini and normal m&m's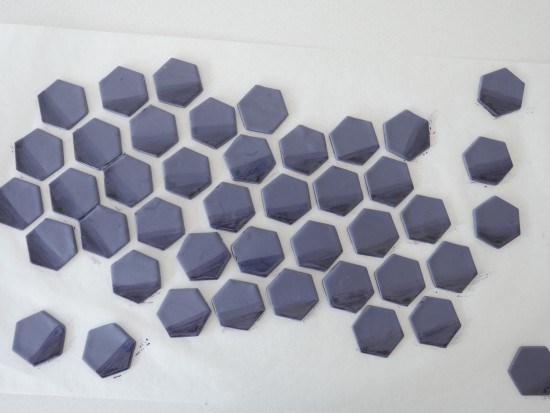 Tip: Keep the left over snakes and m&m's handy. Everyone who gets a slice of cake will appreciate getting some extras on their plate.
My slitherio record so far: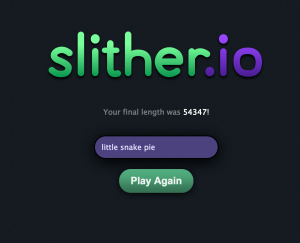 Seven Tips for getting on the leaderboard:
* Don't hit the edge! You will die. When you die you leave no mass so there is no point heading to the edge to get mass – I tried that already.
* If you're under 500: eat dots and try and boost in front of other snakes. The darting tactic often gets me out so I only do it while I'm small.
* 500-3000: head to the middle and hang around bigger snakes. Eat their left overs. Bother the big snakes, get in their way and they might make a mistake – it is hard for them to turn in a small space.
* If you get circled don't do little loops in the middle, go as close to the outside as you can. This tactic slows down them circling smaller, which gives more of a chance for them to make a mistake and get out.
* 3000+: Start circling smaller snakes. While you are circling watch out for other people trying to circle you. Regularly go out and make your loop bigger or irregular to make this harder or boost away if you have to.
* Never boost into a feeding frenzy. Be calm or you'll 'pop'. If you're big enough then loop the feeders. If not, go slowly through picking up what you can.
* 20,000+: Now YOU are the big snake, everyone will be trying to get you out. You might want to head towards the edge where there are less snakes to bump into.
What's your record?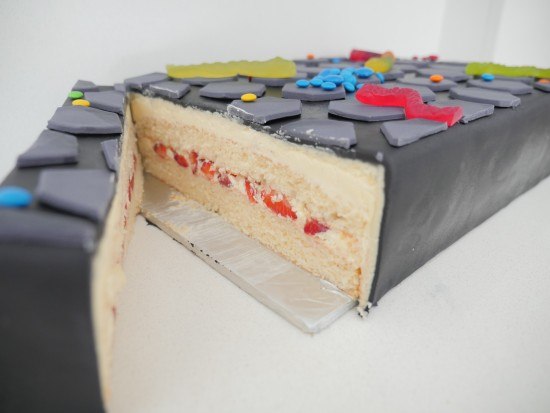 Copyright 2016How To Cook That
My Cookbook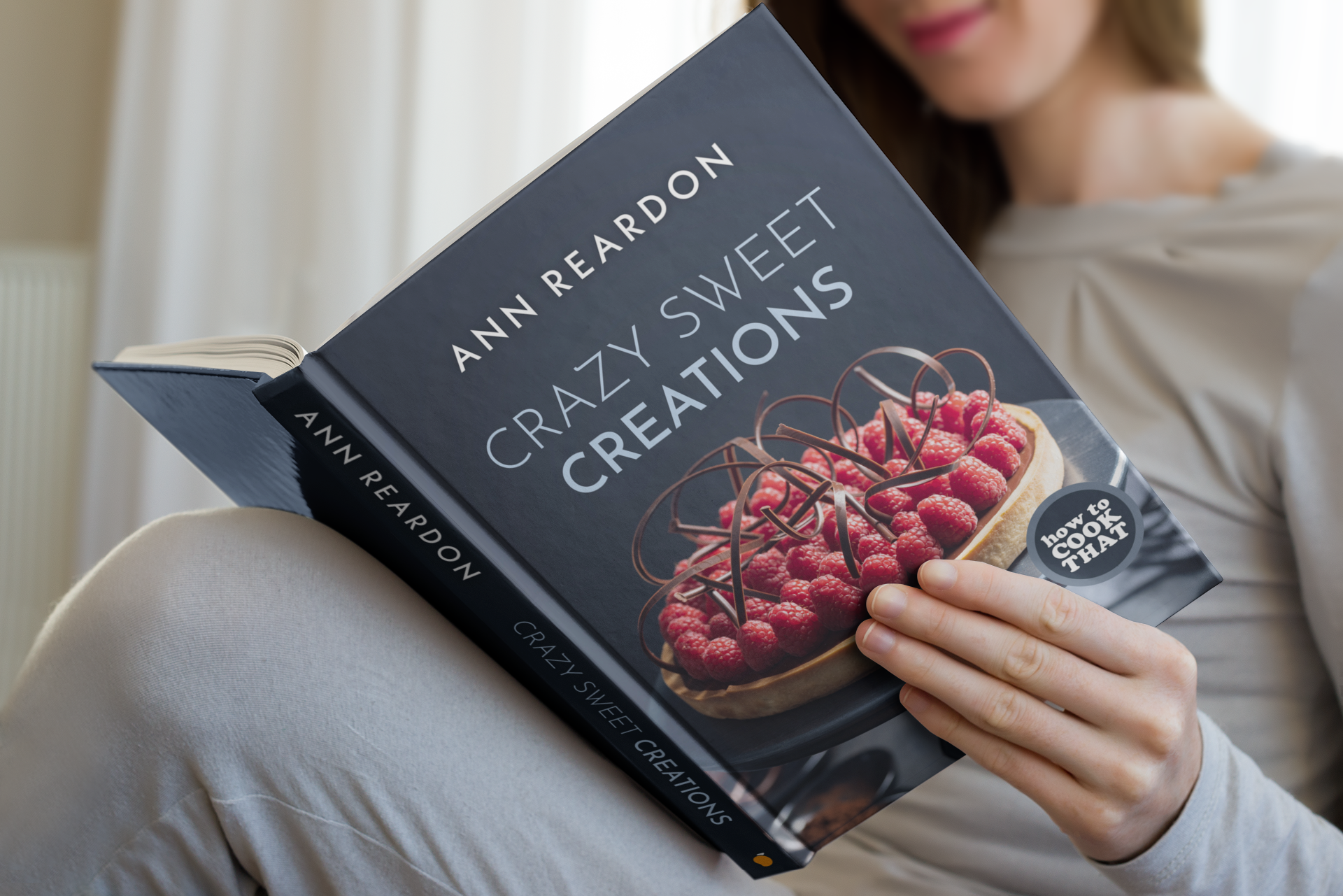 Stores that sell my book listed by country: http://bit.ly/ARcookbook All recipe quantities in the book are in grams, ounces and cups.