Fathers Day Gift Idea : Chocolate Tools
It is not Father's Day here in Australia until September 3 but it is coming up very soon on June 18 for the USA, UK and many other countries. The requests for a fun and easy Fathers day gift idea have been flooding in so I put my thinking cap on. Here is one idea that I think looks incredible but is not too hard to achieve. If you use your dads tools to make the molds he will find these mind bending because they look so real.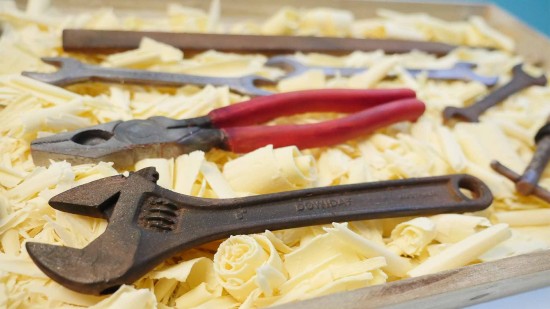 To make these Fathers Day chocolate tools you will need:
Milk chocolate (how much will depend on the number of tools that you want to make and their size)
800g (28.22 ounces) White chocolate for the wood chips (this made enough to fill a 30cm (11.81 inches) tray)
unsweetened cocoa powder
bronze luster dust
silver luster dust
powdered black food coloring
powdered orange food coloring – optional but good for more of a rusted look.
reusable food grade molding gel
scraper to make the curls
lego to make he mold edges or you could use cardboard coated in foil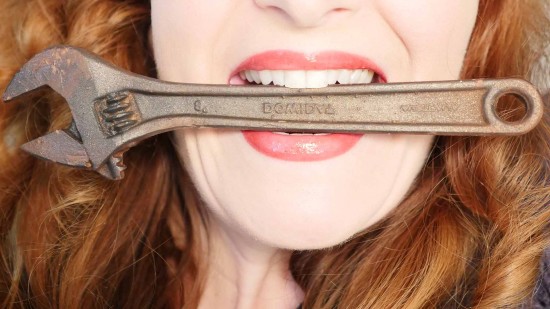 Make a mold that fits your tools. I prefer to make individual molds rather than one large one because it makes is easier when you are getting the chocolate tools out. Melt the molding gel and pour into each section. Add the tool allowing it to sink to the bottom. The gel will take several hours to set.
Cut around the top of the tool as shown int he video and remove. Wash the mold well in cold soapy water (if you use hot you will melt the mold). Dry completely using paper towel then leave to air dry some more.
Temper your chocolate using one of the methods in the video below:
Pour into each mold and allow to set.
Remove the chocolate tools and brush with luster dust mixed with cocoa powder. Use the black food coloring to darken the edges and any deeper parts of the tool to make it look more realistic.
Copyright © 2017 Reardon Media Pty Ltd. All rights reserved. How To Cook That
My Cookbook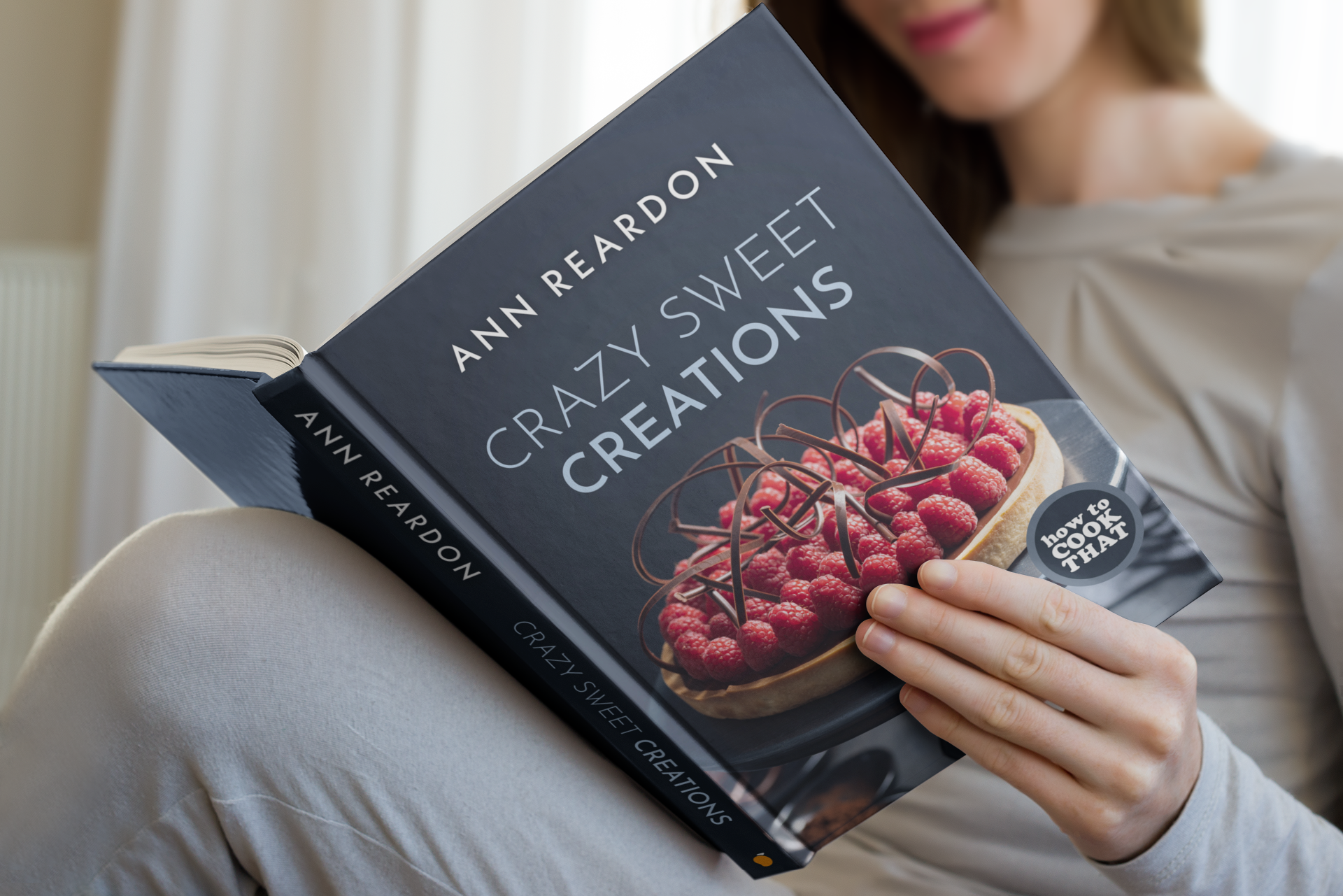 Stores that sell my book listed by country: http://bit.ly/ARcookbook All recipe quantities in the book are in grams, ounces and cups.