Giant Sugar Sword Gamora Guardians of The Galaxy 2
Guardians of the Galaxy 2 is out and a whole lot more people will be dressing up as Gamora over the next year. So how do you make her sword? Why not try making it from sugar, it will make a great conversation starter at the fancy dress party or comic con event. And you get to eat it – there is enough candy here to feed everyone you just might need Groot to break it into little pieces for you.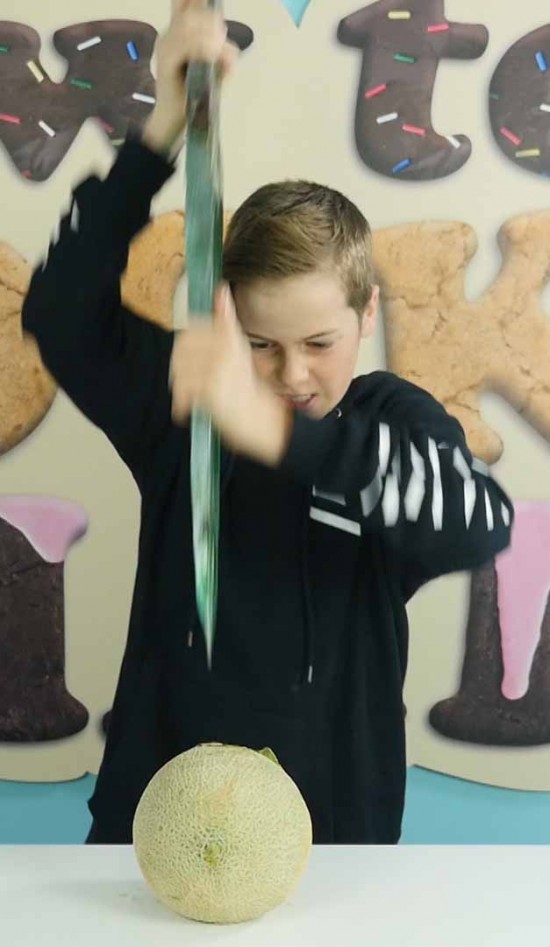 To make this giant sugar sword you will need
Batch 1 for the blade
1Kg sugar
665g (23.46 ounces) glucose syrup
250mL (8.45 fluid ounces) water
Food coloring and flavoring as desired
silver luster dust
Batch 2 for the handle
500g (17.64 ounces) sugar
330g (11.64 ounces) glucose syrup
125mL (4.23 fluid ounces) water
colour and flavoring as desired
Mold (I used two sets of these silicon baking strips).
Wooden base then length of the sword
recommended: Extra strips of wood to nail in place to stop the silicone from moving.
Prepare your mold as shown in the video, adding extra support to stop the mold from moving.
Place the sugar, water and glucose syrup into a pan and heat over high heat stirring until the sugar is dissolved. Wash down the sides of the pan using a wet pastry brush. Continue to boil until the syrup reaches 150C (302 degrees Fahrenheit). Remove from the heat and pour into the mold.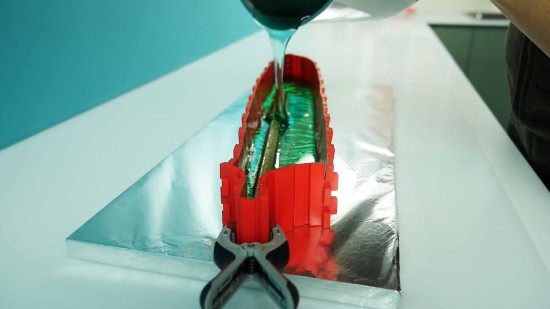 As it begins to set use an oiled knife to make indents and patterns in the top of the sword. Use something sider like the handle of the knife to make split in the end of the sword and in the handle. You may need to redo this several times getting the sugar at just the right temperature so it doesn't all flow back but it is not too hard to indent.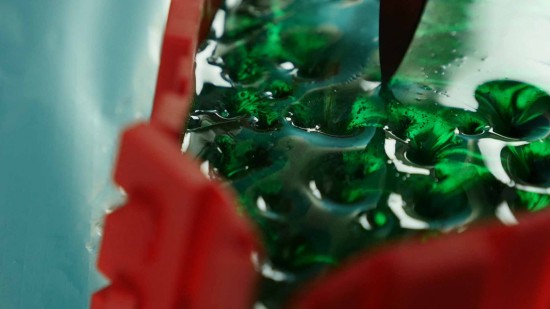 Leave to cool for several hours. Remove the mold and repeat the process for the handle.
Spray the whole sword in a light coat of spay cooking oil to stop it for going sticky. Then brush in silver luster dust. If you are not using the sword immediately wrap in non-stick baking paper followed by plastic wrap. Sugar exposed to the air will become very sticky.
For Gamorra's makeup you will need: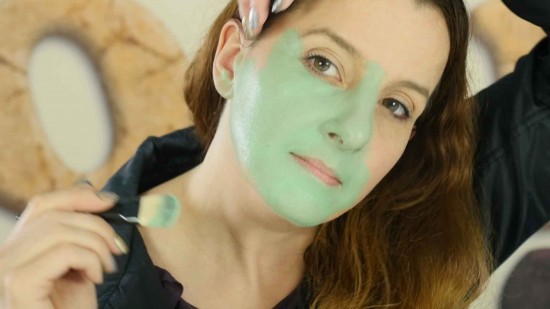 Cheapest pale foundation that you can buy
Black and green non-toxic kids paint – check first that you can put this paint on your fingers and wash it off without it leaving a green tinge on your skin. Mix with the foundation to make Gomorra's skin tone add a little black to some to make a slightly deeper shade.
Cheap eyeshadow palette with black or dark grey, green, silver and pink.
optional green lipstick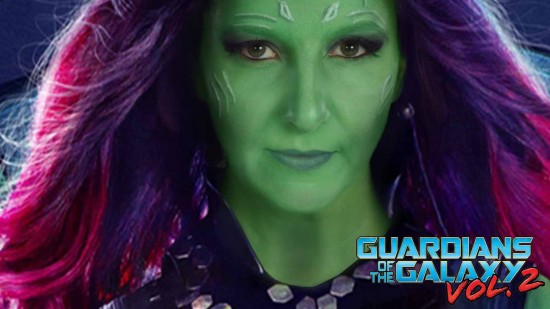 Copyright © 2017 Reardon Media Pty Ltd. All rights reserved. How To Cook That
My Cookbook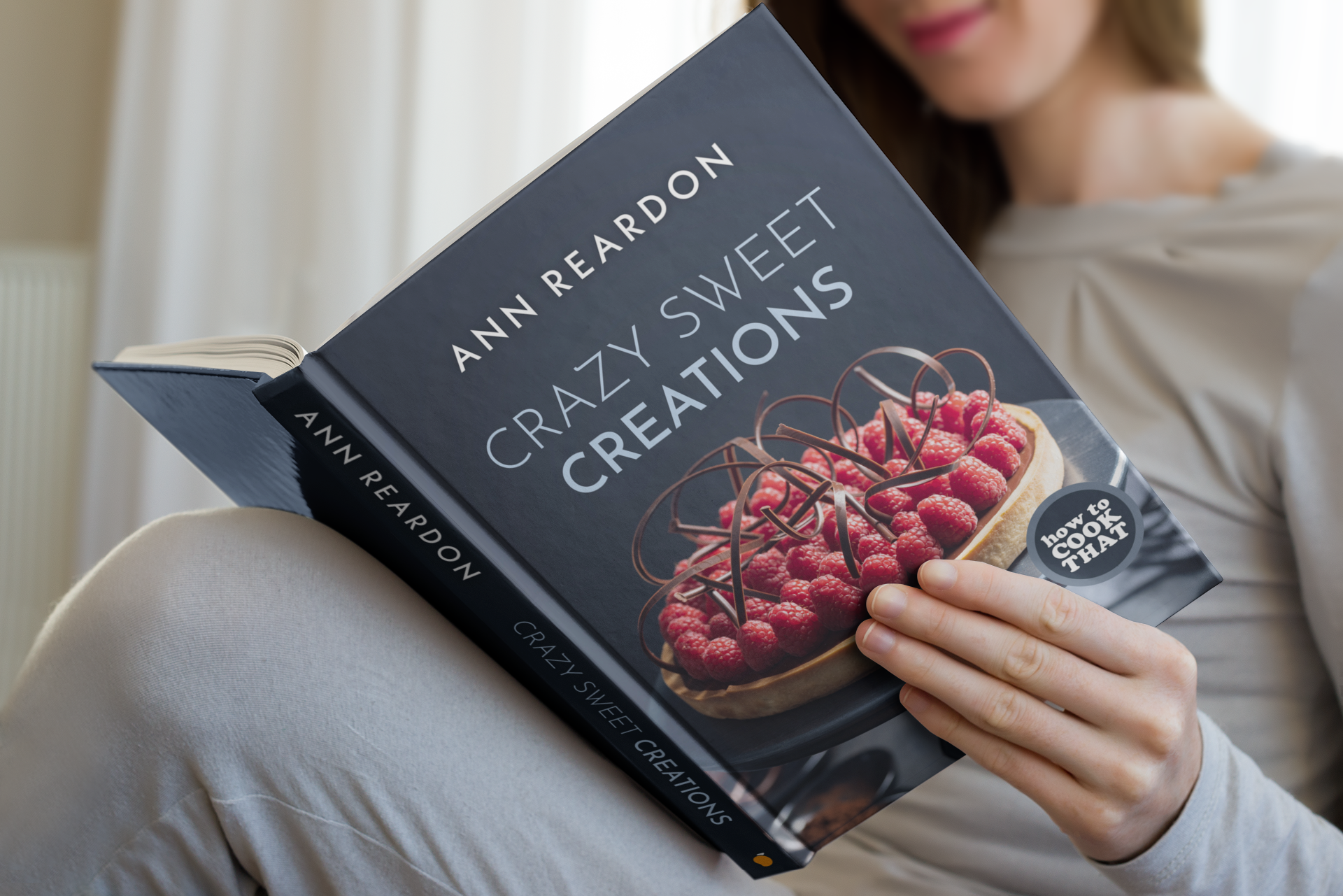 Stores that sell my book listed by country: http://bit.ly/ARcookbook All recipe quantities in the book are in grams, ounces and cups.