World's Biggest Tim Tam recipe video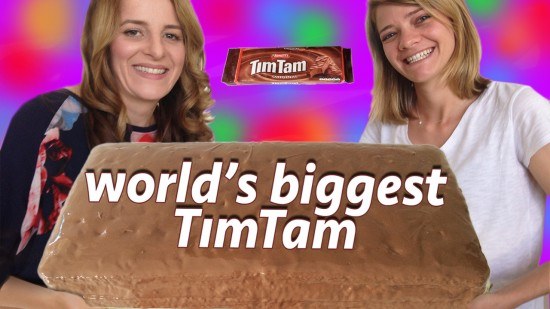 This is the world's biggest Tim Tam. You can of course scale the Tim Tam recipe down and make normal sized Tim Tams. Or surprise someone who is doing giant things with one like this.
We gave this huge Tim Tam to Jessica Watson, the youngest person to sail solo around the world. She is a delightful young lady and I'm sure you'll enjoy meeting her in this video.


This Tim Tam recipe makes one Tim Tam that is 50cm (19.69 inches) long by 25cm (9.84 inches) wide.
It weighs a massive 15.3kg (33.73 pounds)!
To make this giant Tim Tam you will need:
Biscuit / cookie part
1150g (40.57 ounces) or 5 ¼ cups sugar
668g (23.56 ounces) or 2 ¾ cups plus 2 Tbsp of brown sugar
433g (15.27 ounces) or 2 cups margarine
320millilitres (10.82 fluid ounces) or 235g (8.29 ounces) vegetable oil
8 eggs
58g (2.05 ounces) or 3 Tbsp golden syrup
2 ¼ tsp baking powder
4 ½ tsp salt
2 Tbsp cocoa powder
1890g (66.67 ounces) or 11 ¾ cups plain or all purpose flour
360g (12.7 ounces) or 3 cups cornflour (cornstarch)
Place the white sugar, the brown sugar, margarine, oil and golden syrup into a large bowl.
Mix it together until it is well combined.
Add in the salt and the eggs and mix it through.
Sift the corn flour, plain flour, baking powder and cocoa powder and mix into the dough.
Divide into four quarters and roll each quarter out between two sheets of baking paper to make a 25 x 25cm (9.84 inches) square, 1cm (0.39 inches) thick.
Slide it onto a baking tray and bake at 150C (302 degrees Fahrenheit) until it is golden and firm to the touch (It took 45 minutes in my oven).
While it is still hot trim it along the edges to make them straight and even.
Tim Tam Filling Recipe
5550g (195.77 ounces) or 44 cups icing (powdered) sugar
3/4 cup or 90g (3.17 ounces) cocoa powder
1 Tbsp salt
2400g (84.66 ounces) or 10¾ cups plus 3 Tbsp of margarine.
Whip it all together until it is smooth and thick.
Chocolate
3500g (123.46 ounces) of chocolate for covering (watch the chocolate secrets video for how to temper chocolate)
Follow the video for assembly instructions and to meet Jessica Watson.
Be inspired to do giant things
2015copyright howtocookthat
My Cookbook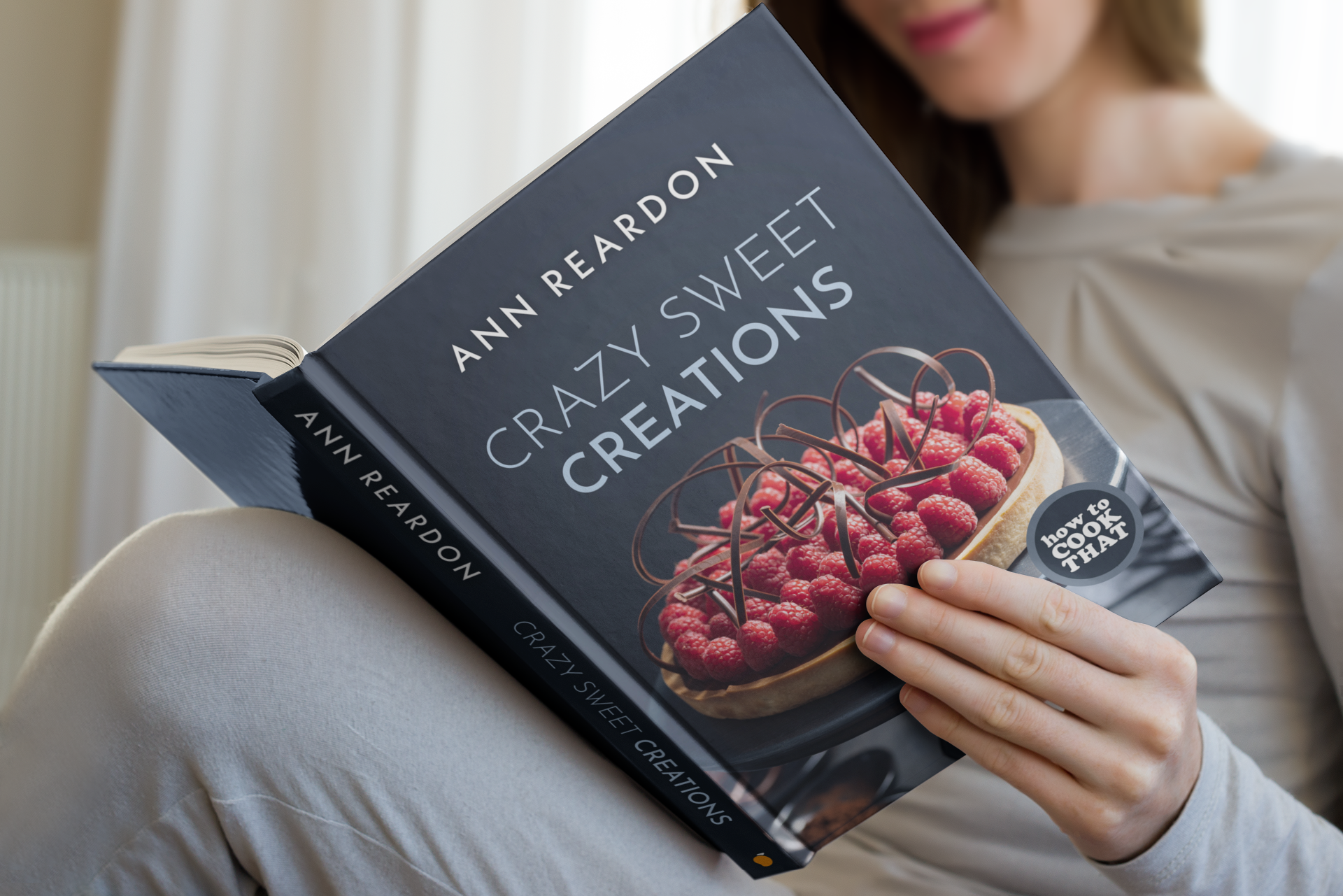 Stores that sell my book listed by country: http://bit.ly/ARcookbook All recipe quantities in the book are in grams, ounces and cups.