27 Christmas Cookie Recipes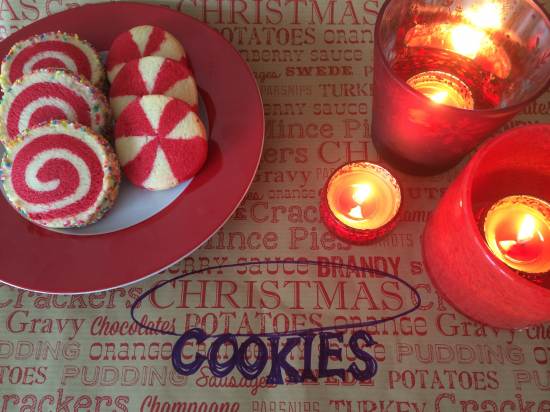 Twenty Seven Christmas Cookie recipes for you to try out. It's not too late to get some baking done and get into the Christmas spirit. I can't write this post without asking you to pray for the families of those killed in the siege in Sydney, my home town. A gunman held customers at the Lindt cafe in Sydney captive for 17 long hours before he started shooting hostages. The police responded immediately and it all ended with three dead, including the gunman. One of those killed was Ms Dawson, a barrister and a mum of three kids. It makes me cry to think of those little ones who will never again feel the comfort of their mothers words or her warm embrace. It seems so unfair. The youngest is only 4. As a country we must go on. Bake some cookies and give them to someone you love, and if you have kids squeeze them extra tight tonight when you say goodnight.
Spiral Cookie Ingredients:
(makes approx 30 cookies)
220g (7.76 ounces) or 1 cup of margarine or unsalted butter
350g (12.35 ounces) or 1 1/2 cups plus 2 Tbsp sugar
2 eggs
470g (16.58 ounces) or 3 cups plain/all purpose flour
1 tablespoon vanilla extract
Red gel food colouring
Sprinkles – I used 100's and 1000's
Cook at 180c for 10-12 minutes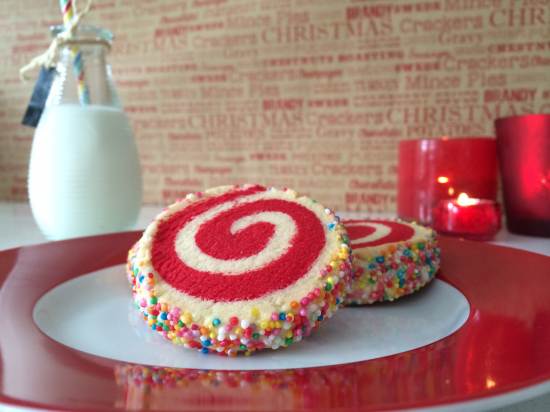 2014
My Cookbook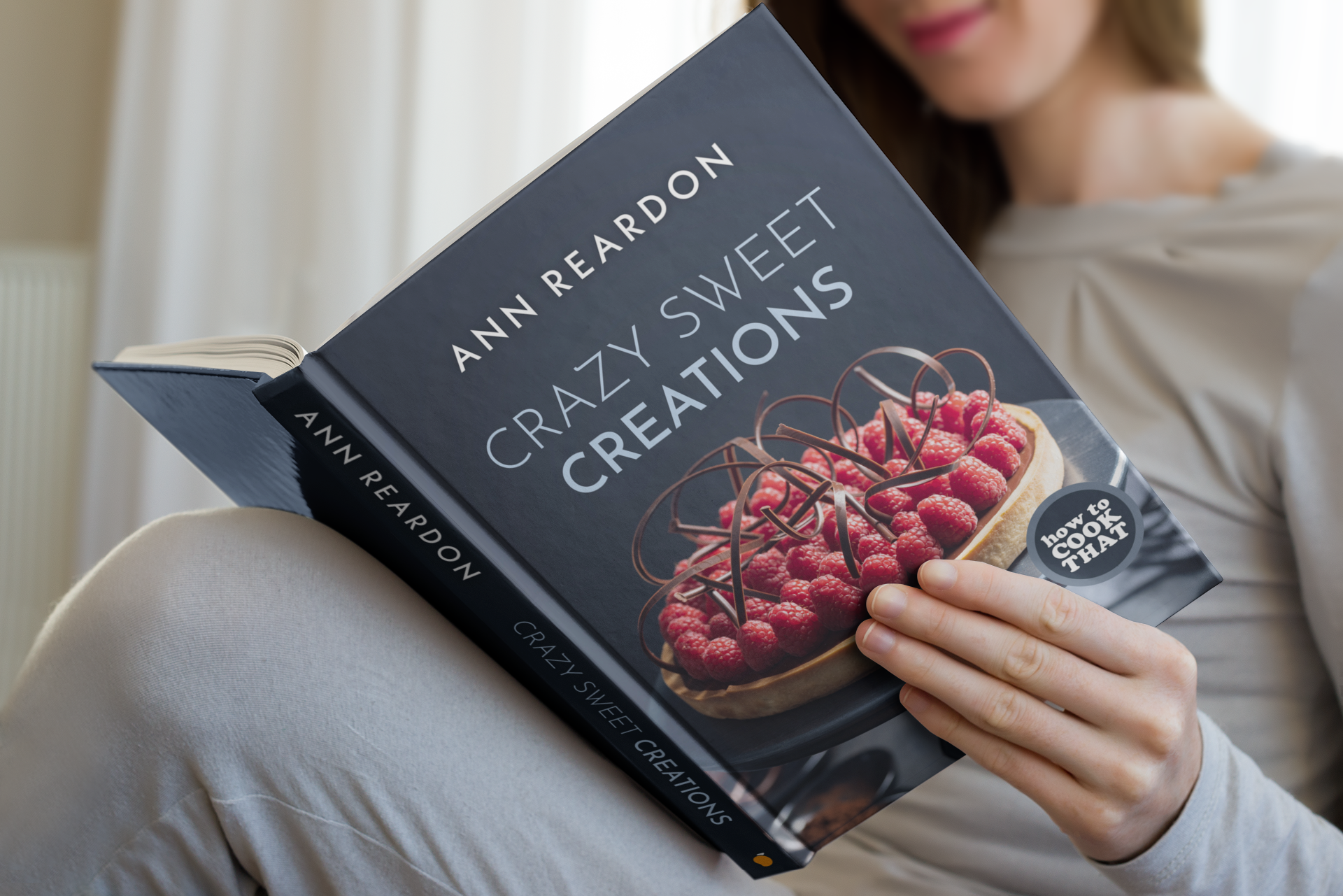 Stores that sell my book listed by country: http://bit.ly/ARcookbook All recipe quantities in the book are in grams, ounces and cups.