Authors Event May 3, 2022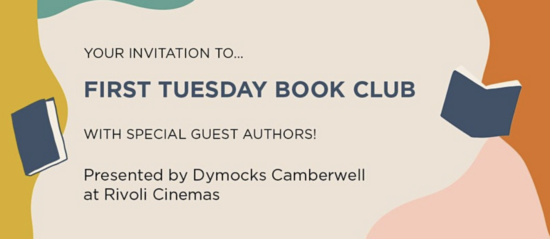 Dave and I will be speaking at an Authors' event in Hawthorn East, VIC on Tue 3 May 2022, 6:15pm – 9:00pm.
Please note this is a paid ticketed event ($32.74) – it is not organised or run by us and we do not get any money from ticket sales. There will also be other authors talking about their books too 😀, we do not know them and cannot vet what they say. As such I would advise that children do not attend. (There is a list of authors on the event page linked further down).
To buy tickets to this event you have to be a "Dymocks book lover reward member" – you can do that for free and instantly get a membership number here: https://www.dymocks.com.au/join
Once you've done that you can then buy tickets here (glad to see they made this simple 😂): https://www.eventbrite.com.au/e/first-tuesday-book-club-may-2022-with-special-guest-authors-tickets-319194287707
Unfortunately there are no tickets at the door so you have to pre-purchase.
And yes, I am happy to have a photo with you.
BIG ANNOUNCEMENT
I have been busy over the last year planning, writing and overseeing the photography and layout for my first ever cookbook! There are heaps of my favourite dessert recipes in there with a chapter on pastries, ice-cream, yummy cakes, artistic desserts and of course chocolate desserts. Each chapter has its own intro explaining the food science that you'll need to know for success every time. Booksellers where you can purchase your very own copy: http://bit.ly/ARcookbook
All recipe quantities in the book are in grams, ounces and cups.