Cake Rescue perfect ganache and beautiful banana cake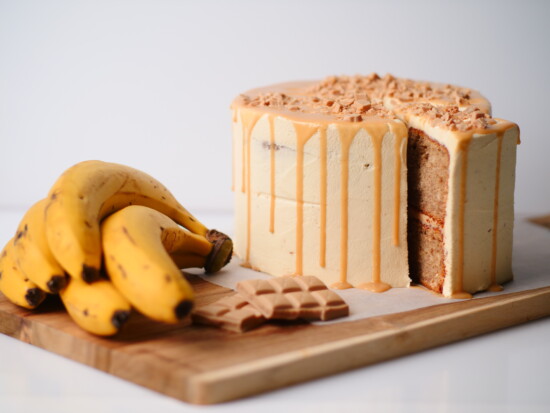 Moist Banana Cake Recipe
4 over rip bananas
1/2 cup vegetable oil
3 eggs
1 1/2 cups sugar
2 tsp vanilla essence
1 1/2 cups flour
2 tsp baking powder
1 teaspoon cinnamon
Preheat the oven to 180C (356 degrees Fahrenheit). Mash the bananas. Add the oil, eggs, sugar and vanilla and whisk well. Sift the flour, baking powder and cinnamon into the bowl and stir until just combined. Pour into a round 8″ cake tin, lined with baking paper and bake for 45 minutes or until a skewer inserted into the centre comes out clean.
Caramilk chocolate ganache
450g (15.87 ounces) Caramilk chocolate
160mL (5.41 fluid ounces) cream (at least 30% fat)
Break the chocolate into pieces in a bowl and pour over the cream. Microwave for 1 minute, stir well then microwave for additional 30 second bursts, stirring in between, until the chocolate is melted. Whisk until you have a smooth, homogenous mixture. Cover with plastic wrap and leave at room temperature over night. Or if you are in a hurry place in a ziplock bag, flatten and put in the freezer for 1 hour. Whip with electric beaters.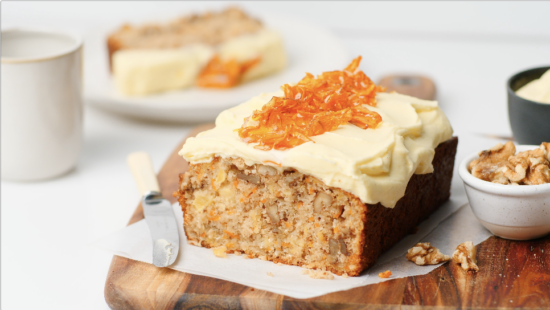 Carrot Cake Recipe
Available in my cookbook, be sure not to over-mix
Roblox Cake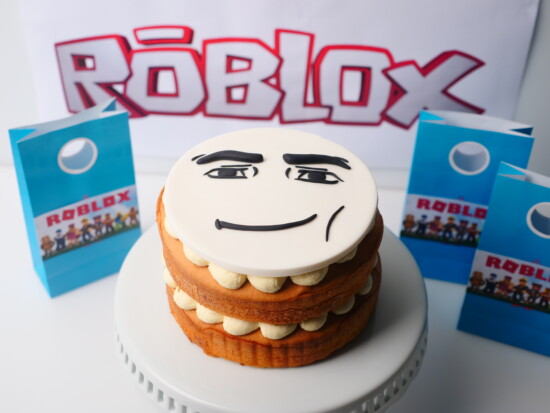 Up to a month in advance make the fondant face, see video for instructions.
Make two sponge cakes.
Use 300mL (10.14 fluid ounces) of cream, whipped to pipe around the edges and custard and chopped strawberries in the centre.
My Cookbook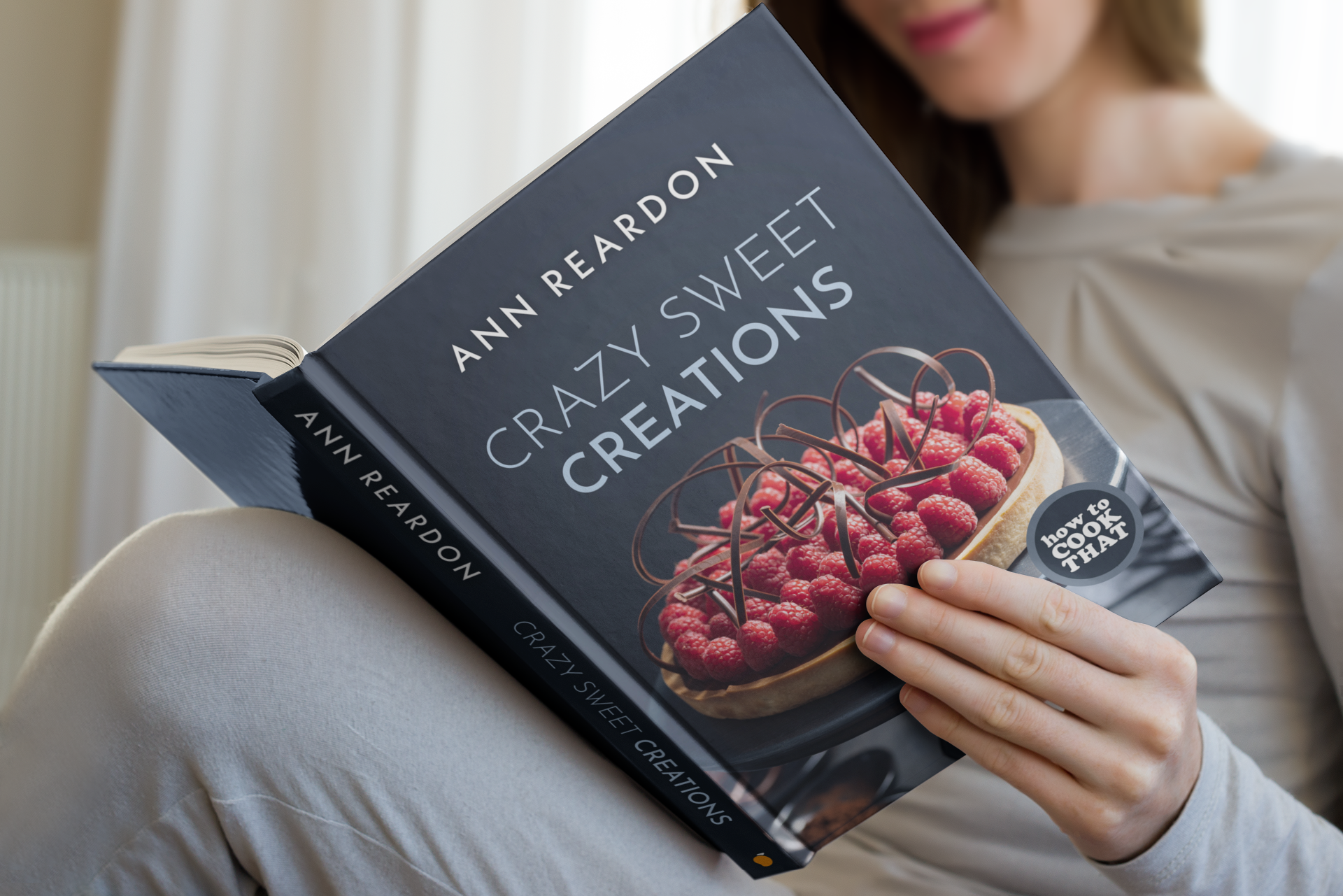 Stores that sell my book listed by country: http://bit.ly/ARcookbook All recipe quantities in the book are in grams, ounces and cups.