Cake Rescue : Shaped Cake Tins, Tsunami Cake & Island Cake
After a year of working on it I am finally ready to announce my cookbook, it goes to the printers this week and will be available very soon. There is a list of bookstores that you can preorder from here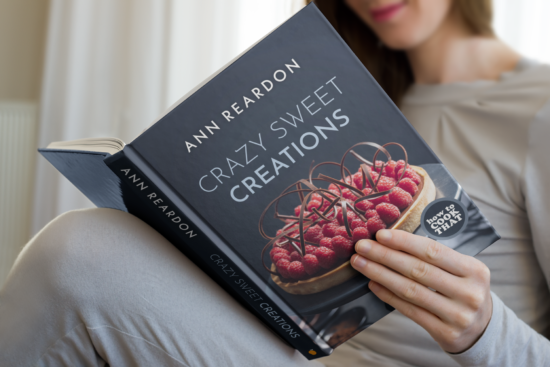 Shaped Cake Tins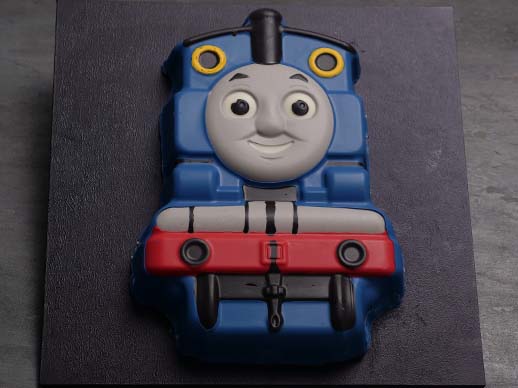 Shaped cake tins can be deceptively tricky to use. If your character suits star shaped piping patter then that is one way to go, otherwise try using the tin as a mold firstly to bake the cake and then to mold chocolate. For this you can use candy melts or colour white chocolate. When colouring chocolate you need to use oil based food colouring (available from cake decorating stores). Water based food colours and gel food colours can seize your chocolate. If you are using real chocolate that contains cocoa butter don't forget to temper it. If you are using compound chocolate you can skip the tempering step.
Island Cake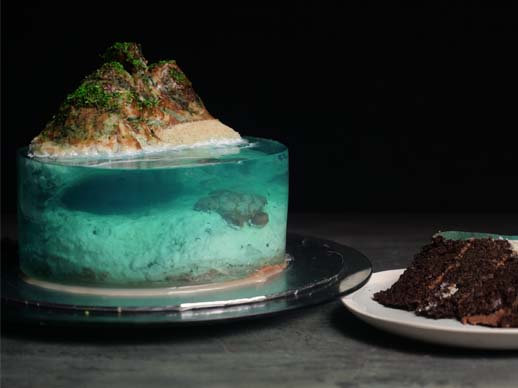 For the jelly (Jell-O) use gelatine sheets because they set clearer. Watch the video to see how to decorate the cake and the secret to make sure the jelly does not go cloudy.
Ocean Jelly Recipe:
18 sheets of gelatin
bowl of water to soften gelatin
7 tablespoons sugar
500mL (16.91 fluid ounces) water
Food colouring (I used, blue, green and a tiny, tiny bit of red)
Flavouring to taste
Place the gelatine sheets in a bowl of water to soften.
In a pan heat the sugar, water, colour and flavour until the sugar is dissolved. Add the gelatin sheets and stir until melted.
Cool until it reaches room temperature.
Tsunami Cake (Pull Me Up Cake)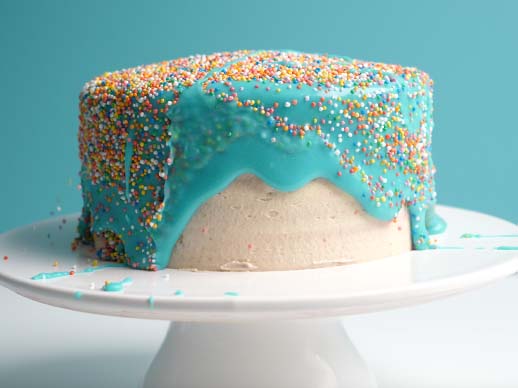 Cream Lava Cake :
For an 8″ round cake you will need to top it with cups of lightly whipped cream (refer to the video for the consistency you are looking for). You can add some vanilla and icing sugar to your cream if you wish.
Ganache Tsunami Cake:
290g (10.23 ounces) white chocolate
100mL (3.38 fluid ounces) cream
Place the cream and chocolate into a bowl and microwave for 1 minute, stir, 30 seconds, stir and continue 30 second bursts until the chocolate is melted. Add food colouring if you desire. Cool to room temperature, but do not wait until it is thick. If it is set too thick take a big spoonful out and microwave it in a seperate bowl to warm it. Stir this warmed ganache back into your main bowl of ganache to thin it down. Repeat as necessary.
For and 8″ round cake you will need 1 1/2 cups of ganache and toppings of your choice.
BIG ANNOUNCEMENT
I have been busy over the last year planning, writing and overseeing the photography and layout for my first ever cookbook! There are heaps of my favourite dessert recipes in there with a chapter on pastries, ice-cream, yummy cakes, artistic desserts and of course chocolate desserts. Each chapter has its own intro explaining the food science that you'll need to know for success every time. Booksellers where you can purchase your very own copy: http://bit.ly/ARcookbook
All recipe quantities in the book are in grams, ounces and cups.