Chocolate Handbags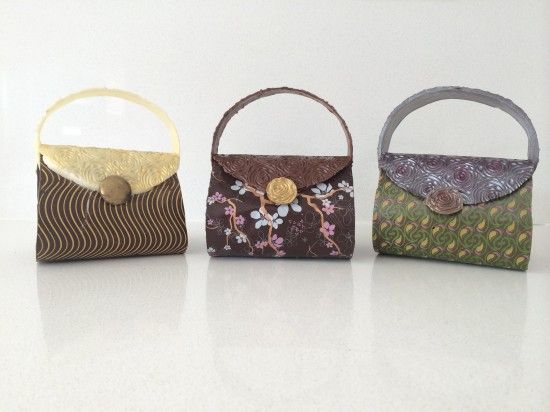 Chocolate handbags filled with delights perfect for take home bags from a party or a gift for a foodie.  What will you put inside yours?
This week the website got a whole new look and layout.  It is now responsive, meaning it can change shape to suit the device you are looking at it on and I think it's much cleaner and easier to get around.  Let me know if you see any glitches that need attention, I've spent all week re-coding things that didn't work properly with the new layout but I've no doubt missed something along the way.
To make the chocolate handbag you will need:
Chocolate (real chocolate needs to be tempered or you can use compound chocolate. See this post for videos explaining the difference)
Handbag Template
luster dust (optional)
chocolate transfer sheets (optional, you can use plain plastic)
texture mat (optional)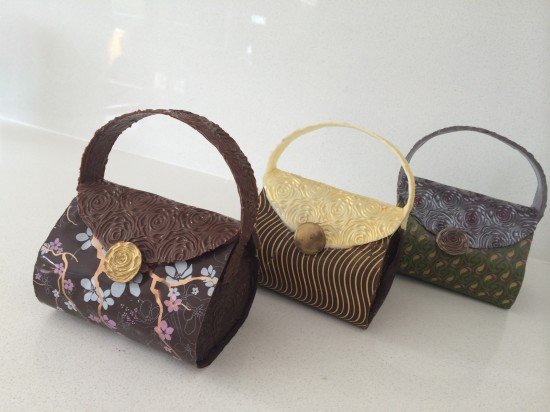 BIG ANNOUNCEMENT
I have been busy over the last year planning, writing and overseeing the photography and layout for my first ever cookbook! There are heaps of my favourite dessert recipes in there with a chapter on pastries, ice-cream, yummy cakes, artistic desserts and of course chocolate desserts. Each chapter has its own intro explaining the food science that you'll need to know for success every time. Booksellers where you can purchase your very own copy: http://bit.ly/ARcookbook
All recipe quantities in the book are in grams, ounces and cups.