Chocolate Tuile Recipe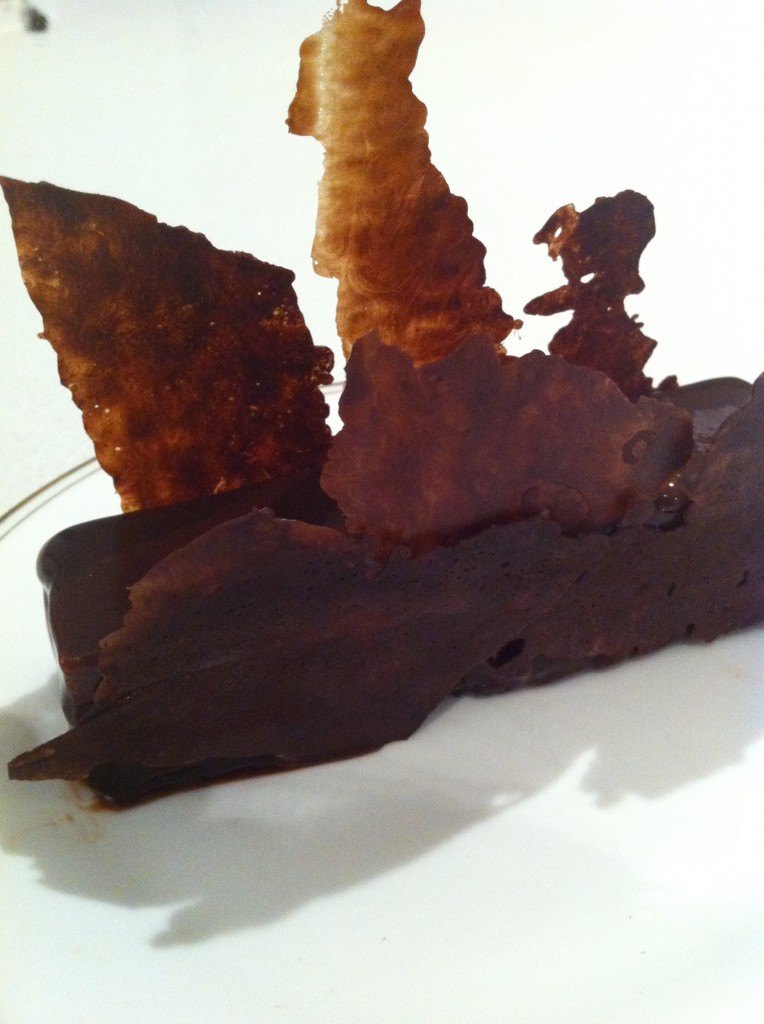 These paper thin tuiles provide a crispy element to a dessert and give it a classy finish.
Pictured above with the 'masterchef gold bar'
90g (3.17 ounces) or 1/4 cup Glucose Syrup
180g (6.35 ounces) or 3/4 cup plus 1Tbsp and 1tsp Caster Sugar
2 teaspoons of water
120g (4.23 ounces) dark Chocolate



Place Glucose syrup, sugar and water into a saucepan and bring to the boil. Wash down sides of the pan and leave to boil unstirred until it reaches 168C (334.4 degrees Fahrenheit). Remove from heat immediately and stir in the chocolate.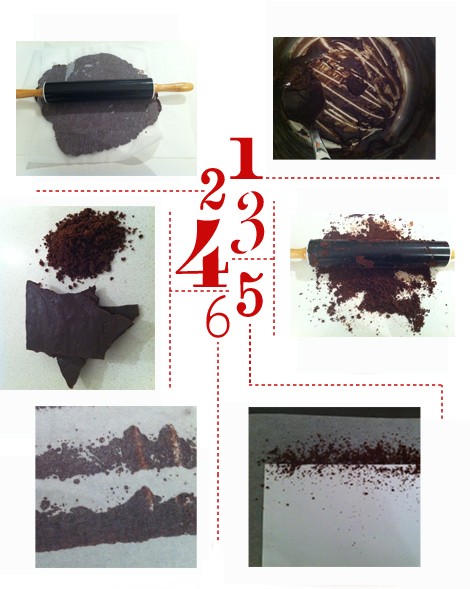 Pour onto a silpat or nonstick baking paper, place another sheet over the top and roll out. Once it cools it will become crisp. Break into pieces and store some for later. Take the other pieces and crush using a rolling pin into a powder. Sprinkle onto a baking sheet using a paper stencil to create the desired pattern – pictured using stencil to make one straight edge. Remove the stencil and bake in the oven at 200C (392 degrees Fahrenheit) for about 5 minutes or until the crumbs melt. Remove from the oven, cover immediately with another sheet of baking paper and roll flat.
Leave to cool and then using a spatula lift off the baking sheet and plate. These tuiles will absorb moisture so make on the day you intend to use them and store in an airtight container until you are ready to serve.
© All Rights Reserved Reardon Media PL 2020
My Cookbook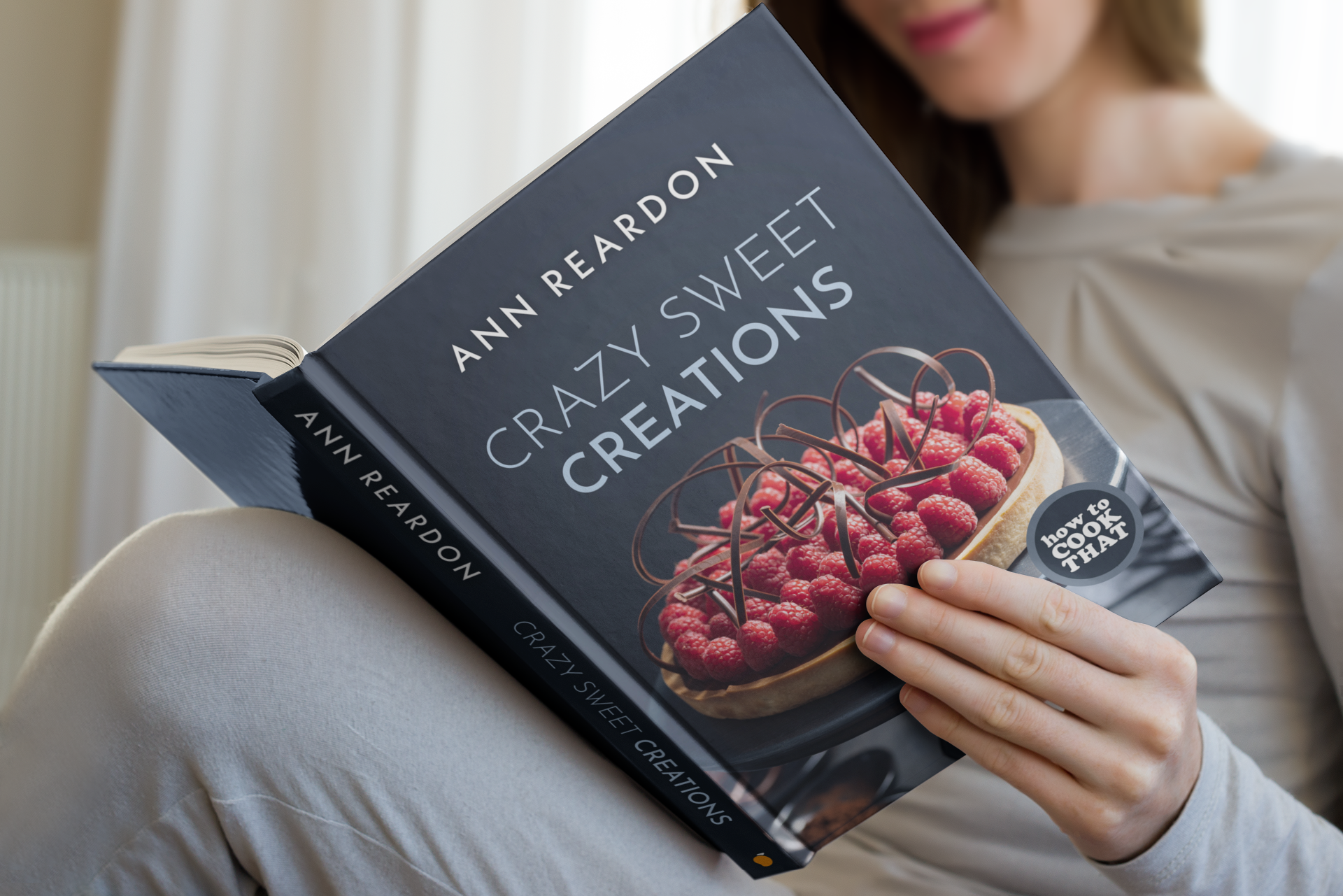 Stores that sell my book listed by country: http://bit.ly/ARcookbook All recipe quantities in the book are in grams, ounces and cups.