Cream Cheese Frosting Recipe
Cream Cheese Frosting Recipe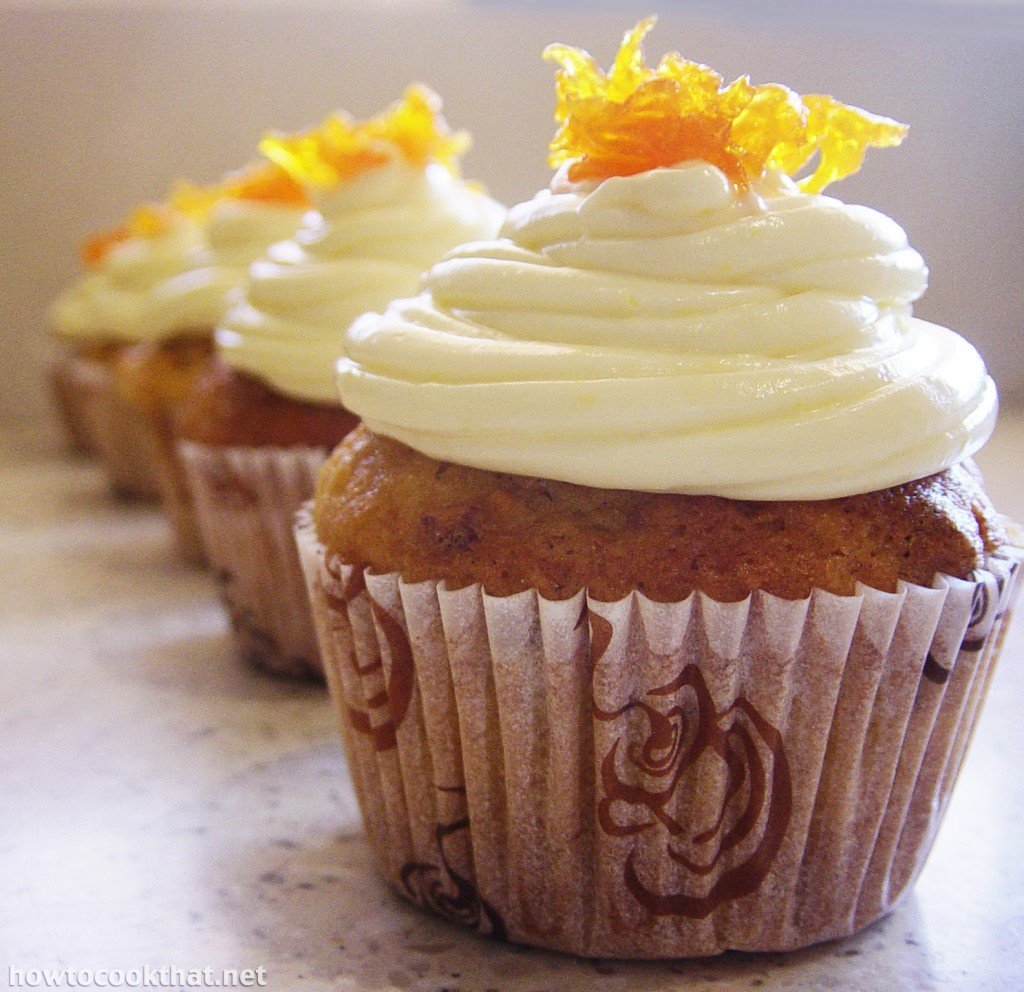 Cream cheese frosting is delicious on carrot cakes and red velvet cupcakes. I find the traditional version a bit too sweet and cloying, so here is my recipe.
250g (8.82 ounces) or 1 cup cream cheese  (this should be the block cream cheese – not the spreadable cream cheese that comes in a tub)
90g (3.17 ounces) or 1/3 cupbutter
2 cups or 250g (8.82 ounces) icing sugar
200g (7.05 ounces) or 3/4 cupmascapone (or 125g (4.41 ounces) sour cream)
1 teaspoon vanilla or lemon juice (optional)
Leave the butter and cream cheese out of the fridge to soften for at least an hour. Cut into cubes and place in the bowl of an electric mixer. Beat until smooth and pale. Add the icing sugar and beat some more. Fold in the mascapone and then pipe onto carrot or red velvet cup cakes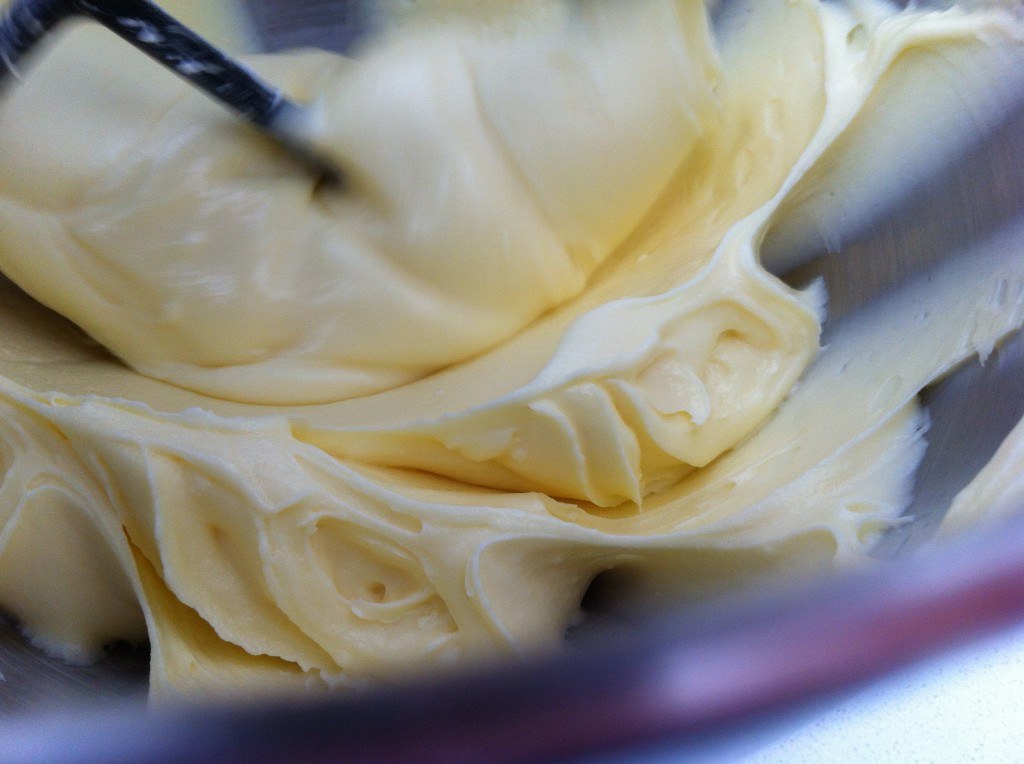 Carrot Crispies
1/3 cup or 70g (2.47 ounces)  Sugar (caster or super fine)
1/6 cup or 40mL (1.35 fluid ounces) Water
1 Carrot peeled and coarsely grated (approx 1/3 cup)
(video directions are in the cream cheese video above)
Place the sugar and water into a saucepan and stir until the sugar is dissolved. Add the carrot and stir briefly until coated in the sugar syrup and spread out. Wash down the sides of the pan with a pastry brush and boil over high heat until caramelized.
To check – take pan off the heat, place a small amount of carrot on a sheet of baking paper and once cooled it should be like sticky toffee. If it is not yet done return to heat. Once done pour whole lot onto baking paper and spread out into bite sized chunks and leave to cool. Place on top of cupcakes.
Carrot Cake Recipe
500g (17.64 ounces) or 4 3/4 cups carrots peeled and coarsely grated
3 large eggs
1/2 cup or 125mL (4.23 fluid ounces) milk
2 cups or 430g (15.17 ounces) sugar (caster or super fine)
1 cup or 185g (6.53 ounces) oil (canola)
1/4 cup finely sliced candied ginger (optional)
1 cup or 110g (3.88 ounces) walnuts or pecans toasted in the oven for 5 minutes at 180ºC (356ºF)
3 cups or 480g (16.93 ounces) plain flour
3 tsp baking powder
2 tsp cinnamon
Combine the carrot, eggs, milk sugar and oil. Mix in the ginger and nuts.
In a separate bowl whisk or sieve the flour baking powder and cinnamon.
Fold flour into the wet mixture until just combined.
Spoon into cupcake cases and bake at 180ºC (356ºF) for 20 minutes or until a skewer inserted into middle of the cupcake comes out clean.
4.55
Check out some other great Frosting recipes in our Frosting TASTE TEST here.
howtocookthat.net
2012
My Cookbook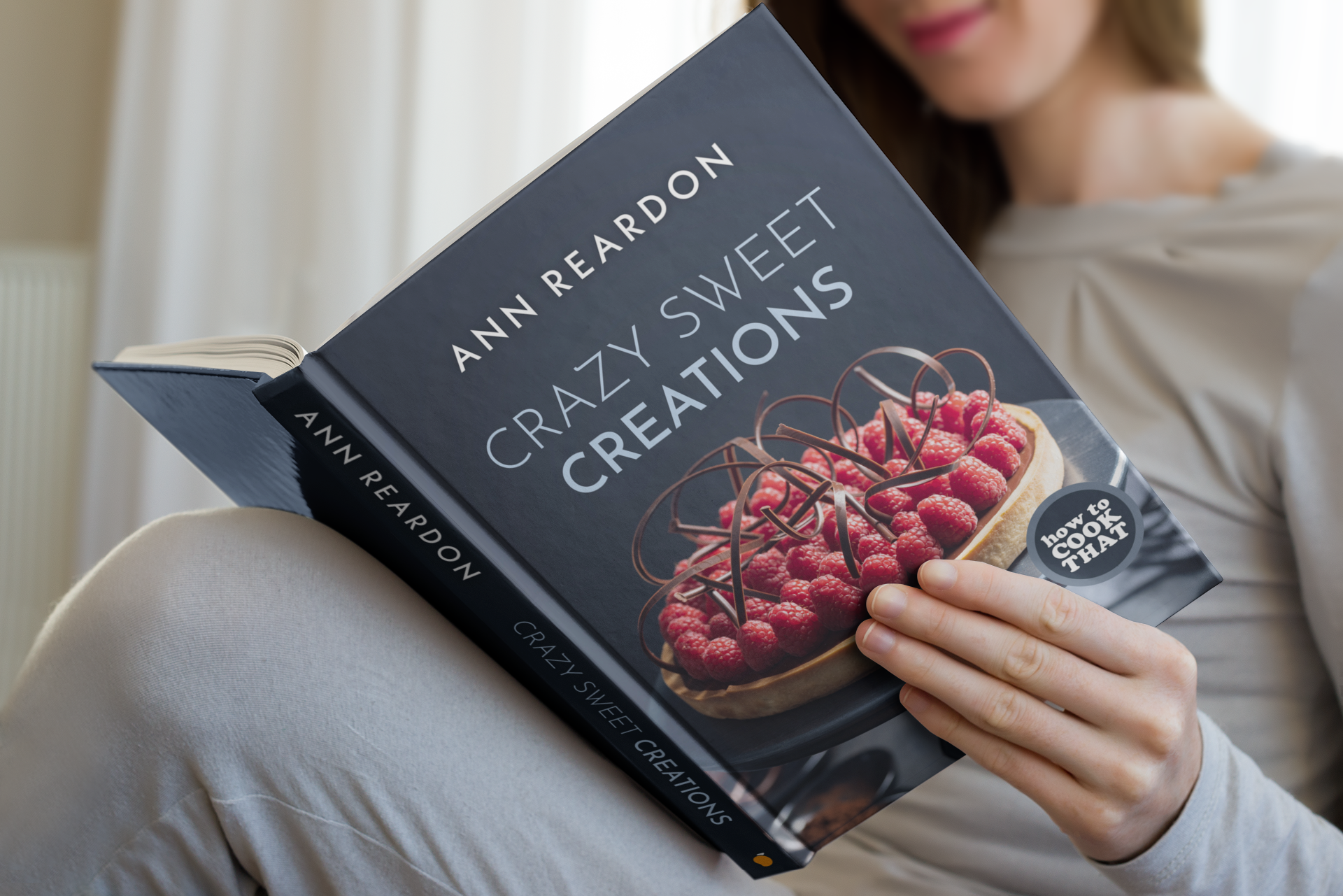 Stores that sell my book listed by country: http://bit.ly/ARcookbook All recipe quantities in the book are in grams, ounces and cups.