Debunking more fake cooking videos
In 2020 the fake cooking videos continue to circulate and are highly successful with the algorithm on youtube and facebook. By rewarding these videos with views and therefore money youtube and facebook are enabling the proliferation of misinformation. On top of that as these ones thrive other channels that strive to make accurate content are struggling to survive. Looking at the bigger picture why do fake recipes even matter? There are two reasons that people have communicated to me in the comments, well three, make that four. One is the absolute waste of food, people who try these doomed recipes will inevitably have to throw out the end result. The second is that many younger viewers had believed that they were the cause of the failure. They assumed that what they had seen on the videos was true, therefore they themselves must be terrible cooks as they can not even pull of something so simple. The third reason is the danger in some of the methods shown – we discussed that in a previous video. And finally it communicates that lying is totally fine if you are making money out of it.
"Recipes" that I look at in this video are:
Making caramel from sweetened condensed milk in the microwave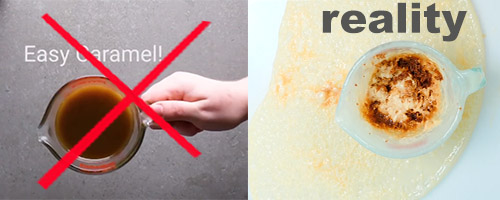 Greek Yoghurt Bread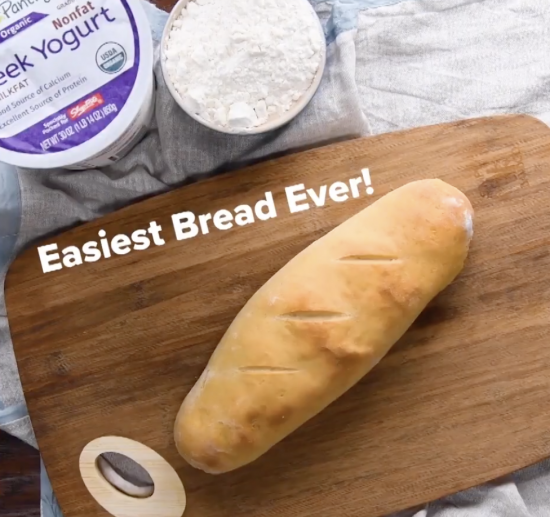 Almond Butter Cookies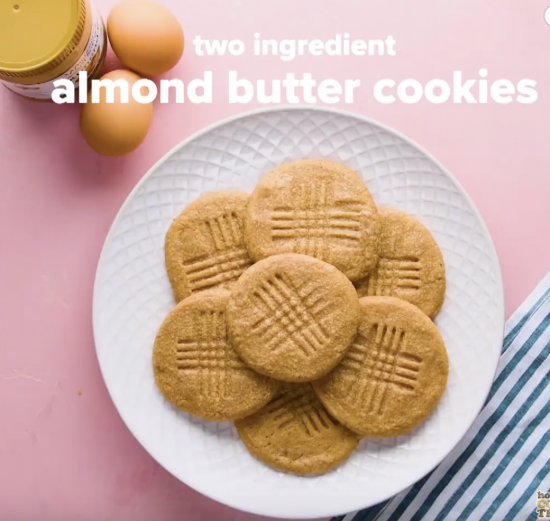 I also attempted to remove ink from a white shirt! You can probably guess what happens there.
I've had many requests for the bread recipe that I used in the video, so here it is:
450mL (15.22 fluid ounces) water
60mL (2.03 fluid ounces) oil
1 teaspoon salt
2 tablespoons sugar
750g (26.46 ounces) plain all purpose flour
1 teaspoon bread improver
2 tablespoons milk powder
2 teaspoons active dry yeast
Put everything into the bowl and mix together to form a dough. Knead until very elastic (1 hour in a stand mixer with a dough hook is good). Put in a large bowl covered in plastic wrap and let it stand somewhere warm until it had doubled in size. I put it in the oven with it barely on. Note if your oven is above 45C (113 degrees Fahrenheit) you will kill the yeast. See the chart below for optimum temperatures.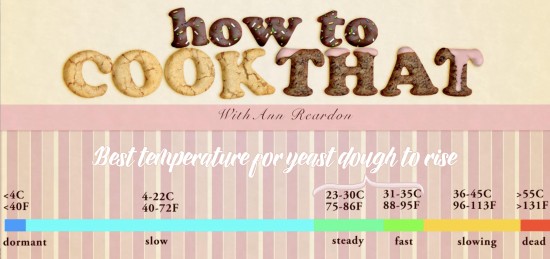 Knock the air out of it with a single push. Handling the dough as little as possible shape it into the desired shape or put in loaf tins. Leave somewhere warm to rise again then turn the oven up to 180C (356 degrees Fahrenheit) and bake until it sounds hollow when you tap the underneath of the baking tin.
Variations that I like:
Focaccia: Spread out on a large baking tray, use your knuckles to make holes drizzle with olive oil and add fresh rosemary, olives and sea salt. Allow to rise then bake
After the first rise roll out flat into a rectangle, spread with a paste made from brown sugar, cinnamon and butter. Sprinkle with chopped apple and dried fruit. Roll up and slice 2″ chunks. Place spiral side up spaced out in a round tin. Allow to rise, then bake.
Enjoy
My Cookbook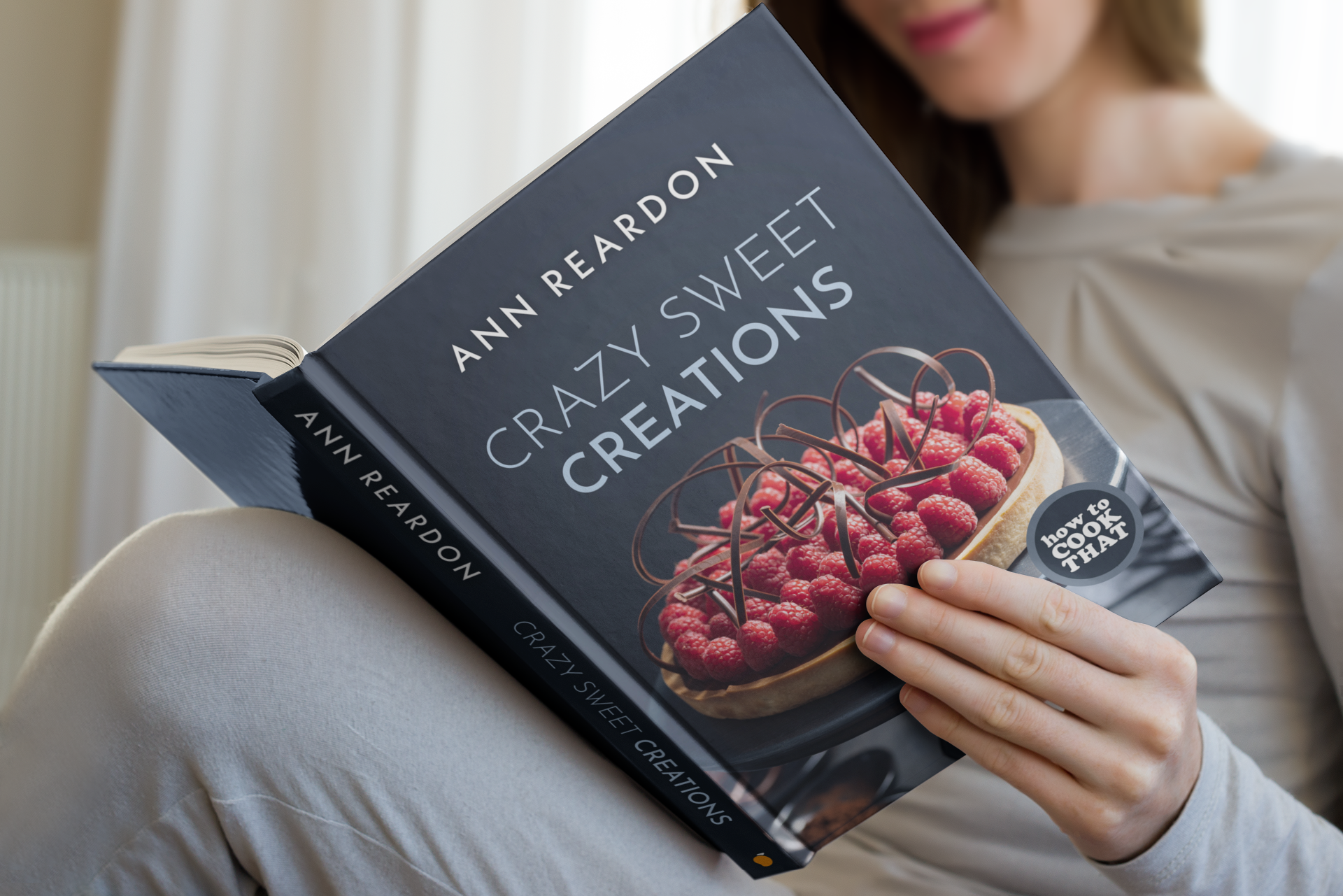 Stores that sell my book listed by country: http://bit.ly/ARcookbook All recipe quantities in the book are in grams, ounces and cups.