Easy Gingerbread House Tutorial
If you've never made a gingerbread house before then this is a good one to start with. There are lots of more complex gingerbread house templates on this site that you can challenge yourself with later. There are a few tips for making gingerbread houses that you should know:
1. If the walls or roof are not firm when cooled, put them back into the oven for another 5 minutes. Soft walls will collapse when you try and build with them.
2. Take a break, it is best to build the walls – let that set. Add the roof – let that set. Then finally it's time to decorate. Adding the weight of lollies and more icing before the walls and roof are firmly in place may end up in the house collapsing.
3. Choose a colour theme for your candy of 2-3 colours (eg: pink, red, white), it will make your house look more cohesive and classy.
4. If you want lights put them in when you build the walls so the cord can go underneath the walls.
5. When decorating with kids a bowl of lollies each for eating and a separate bowl for decorating can help limit the amount that gets consumed.
6. Have fun, it doesn't have to look perfect
7. Once you're done and the icing has set wrap in cellophane and your house will keep for a month.
Easy Ginger Bread House Template
Gingerbread dough recipe
Make 1 1/2 batches of this recipe. Note my bowl is 4.8L (1.27 gallons) (1.27 gallons (4.81 litres)) and one batch fills it so unless you have a bigger bowl you will need to make it in batches.
430g (15.17 ounces) or 2 cups butter, roughly chopped
430g (15.17 ounces) or 2 cups caster (super fine) sugar
250g (8.82 ounces) or 2/3 cup glucose syrup
260g (9.17 ounces) or 3/4 cup molasses
180 mL (6.09 fluid ounces) or 2/3 cup milk (4%)
1195g (42.15 ounces) or 7 1/2 cups plain flour
12g (0.42 ounces) or 2 tsp bicarb soda
20g (0.71 ounces) or 3 Tbsp cinnamon (optional, you can adjust the quantity of all spices to make it taste how you want)
12g (0.42 ounces) or 2 Tbsp ground cloves (optional)
18g (0.63 ounces) or 3 Tbsp ground ginger (optional)
Preheat the oven to 180C (356 degrees Fahrenheit).
Put the butter, sugar and syrups into a bowl and microwave until the butter is melted. Add the milk and all the dry ingredients. Stir until you can not see any more flour. The mixture should be soft. Wrap it up in plastic wrap and put it in the fridge for at least an hour to firm up.
Repeat and make another 1/2 batch so you have 1 1/2 batches in total.
Roll out the dough on non-stick baking paper. Sprinkle the dough with flour to stop it sticking to the rolling pin. Cut out all your template pieces, paying attention to the ones that say cut 2. After cutting around the template pieces leave a border of dough around each piece, see the video for example. Remove the paper template pieces and extra dough.
Slide onto a baking tray and bake for 10 minutes. Take the tray out of the oven and re-do all the cuts making sure they are straight and all the way through the dough, remove any windows at this stage and return to the oven for 15 minutes more.
For the roof place over something that is rounded to the same shape as the curve on the wall and bake for 10 minutes, remove the extra border and bake for an additional 15 minutes.
Assembly & Decoration
Lollies of your choice, I used curlywurly's, Kool fruits, Kool mints, jelly belly jelly beans, Malteser's, swirl candies, candy canes, sour straps, thick candy canes for the corners.
A base board to put the house on
300g (10.58 ounces) compound milk chocolate, plus additional 300g (10.58 ounces) white chocolate if you want / need to cover the roof like I did in the video.
Royal icing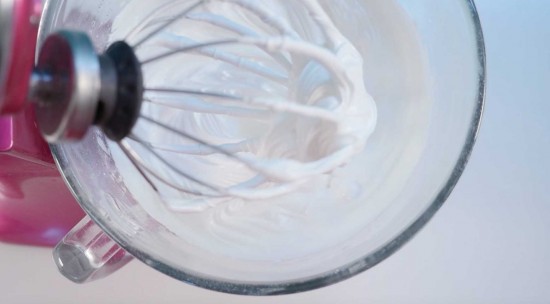 Make 2 batches of below, one for assembly and one for decorating.
Royal Icing Recipe (with fresh egg)
3 egg whites
450g (15.87 ounces) (15.87 ounces (449.91 grams)) or 3 1/2 cup plus 1Tbsp icing sugar
1/2 tsp cream of tartar (or a teaspoon of lemon juice)
Whip all ingredients together on high speed until white and thick enough to hold its shape.
BIG ANNOUNCEMENT
I have been busy over the last year planning, writing and overseeing the photography and layout for my first ever cookbook! There are heaps of my favourite dessert recipes in there with a chapter on pastries, ice-cream, yummy cakes, artistic desserts and of course chocolate desserts. Each chapter has its own intro explaining the food science that you'll need to know for success every time. Booksellers where you can purchase your very own copy: http://bit.ly/ARcookbook
All recipe quantities in the book are in grams, ounces and cups.