Frozen Fever Cake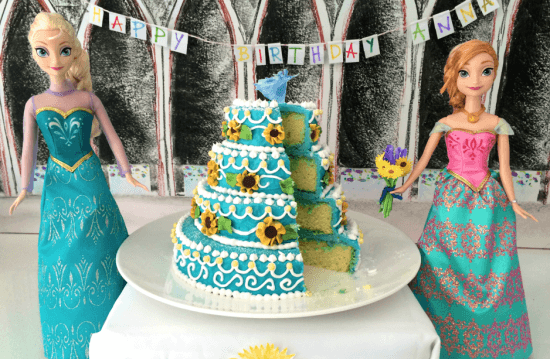 The Frozen Fever short movie played before the Cinderella movie. It was short and sweet. Elsa made elaborate plans to spoil Anna on her birthday, one of which was a party with an enormous four tiered cake. Big enough for a wedding. I've made a mini version for you here. Spoiler alert: Elsa falls sick with a fever and every time she sneezes mini snowgies fall to the ground and run off. The cynical side of me saw this movie as purely a marketing push for new toys – with a change of outfit for both girls, a new song and the snowgies. So once you're kitted out with the new toys and in need of the cake, here's how to make it.
To make your Frozen Fever Cake you will need
3 sponge cakes made using 1 1/2 times my sponge cake recipe and serves 15 people approximately.
Blue Frosting to pour over the cake
315g (11.11 ounces) or 2½ cups icing (powdered) sugar
120g (4.23 ounces) or 1/2 cup plus 1 Tablespoon butter or margarine
375g (13.23 ounces) white compound chocolate
120g (4.23 ounces) or 1/2 cup or 125millilitres (4.23 fluid ounces) cream
blue food colouring.
Mix together and add colouring to suit.
Royal Icing Recipe for white decorations
1 egg white or 32g (1.13 ounces) egg white (you can use pasturized egg whites or buy powdered egg whites and add water as per direction on packet)
150g (5.29 ounces) or 1 1/4 cup icing (powdered) sugar
1/4 tsp cream of tartar
few drop of mint or other clear essence (optional)
Buttercream for flowers and leaves
315g (11.11 ounces) or 1 1/2 cups icing sugar (powdered) sugar
120g (4.23 ounces) or 1/2 cup plus 1 Tablespoon butter or margarine
yellow food and blue food colouring
Whip together the icing sugar and margarine.
Add a few drops of yellow food colouring, pipe the flowers then add a few drops of blue to make green for the leaves.
Print out for the frozen cake topper
Piping bag and tips OR you can pipe using a plastic bag.  Click on that link to go to a whole blog post showing different techniques for cutting bags for piping.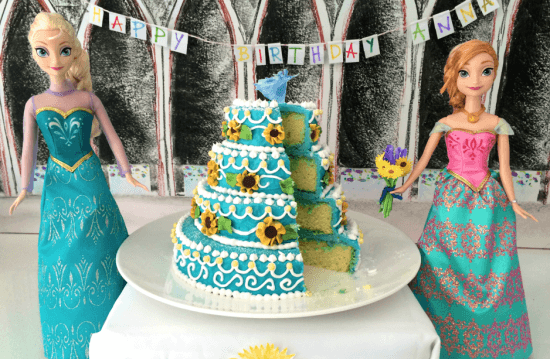 Watch the video below to see my boys make snowgies:

by Ann Reardon How To Cook That
2015
My Cookbook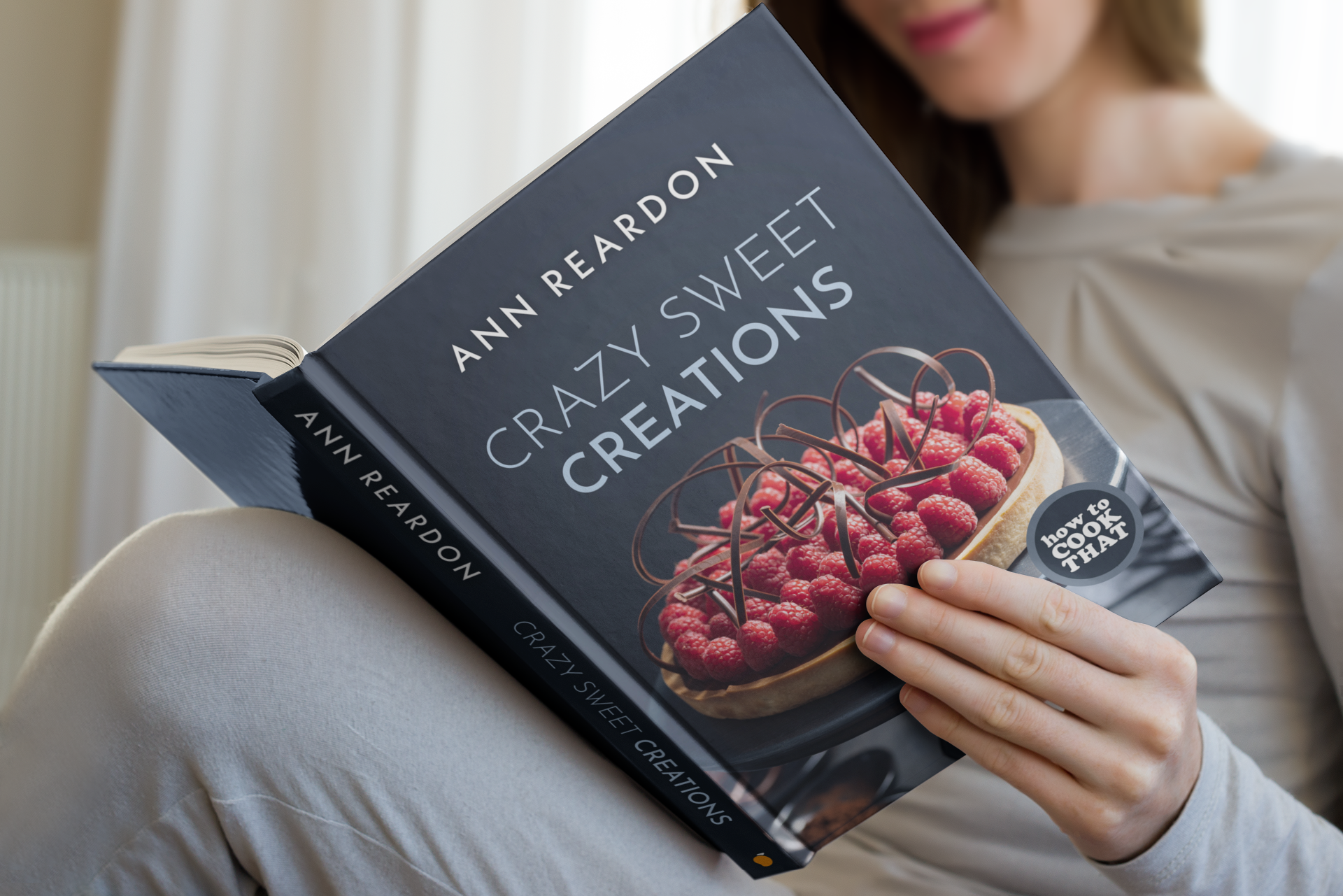 Stores that sell my book listed by country: http://bit.ly/ARcookbook All recipe quantities in the book are in grams, ounces and cups.