Giant Kinder Surprise Egg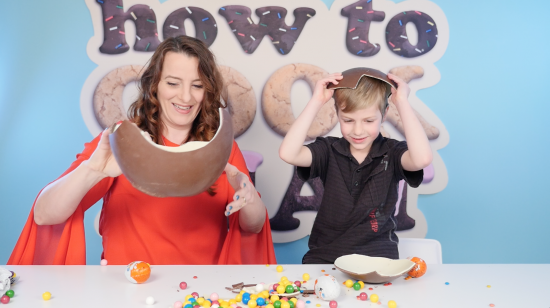 Here's how to make a giant kinder surprise egg using balloon. As well as that we opened some 20 year old kind surprise eggs so we could compare the toys that you got back then to what you get now. Which ones do you think would be better?
To make a giant kinder surprise egg you will need:
A large balloon, choose one that is larger than you want your egg to be so that you only partially inflate it.
A bottle large enough to hold all the melted chocolate that you need.
Compound chocolate melts in milk and white
Surprises to go inside the giant egg.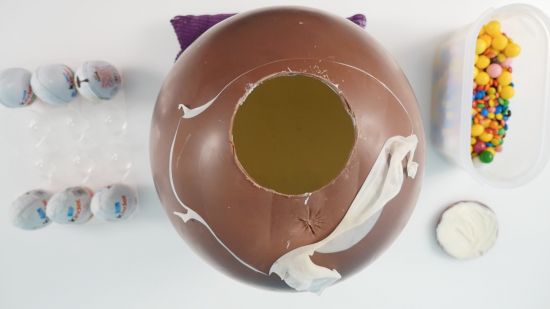 Watch the video for detailed instructions on what to do and what NOT to do when making a giant kinder surprise egg.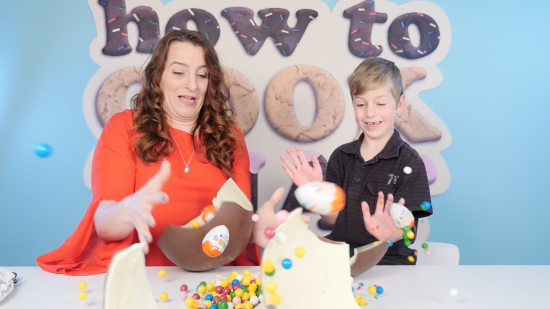 My Cookbook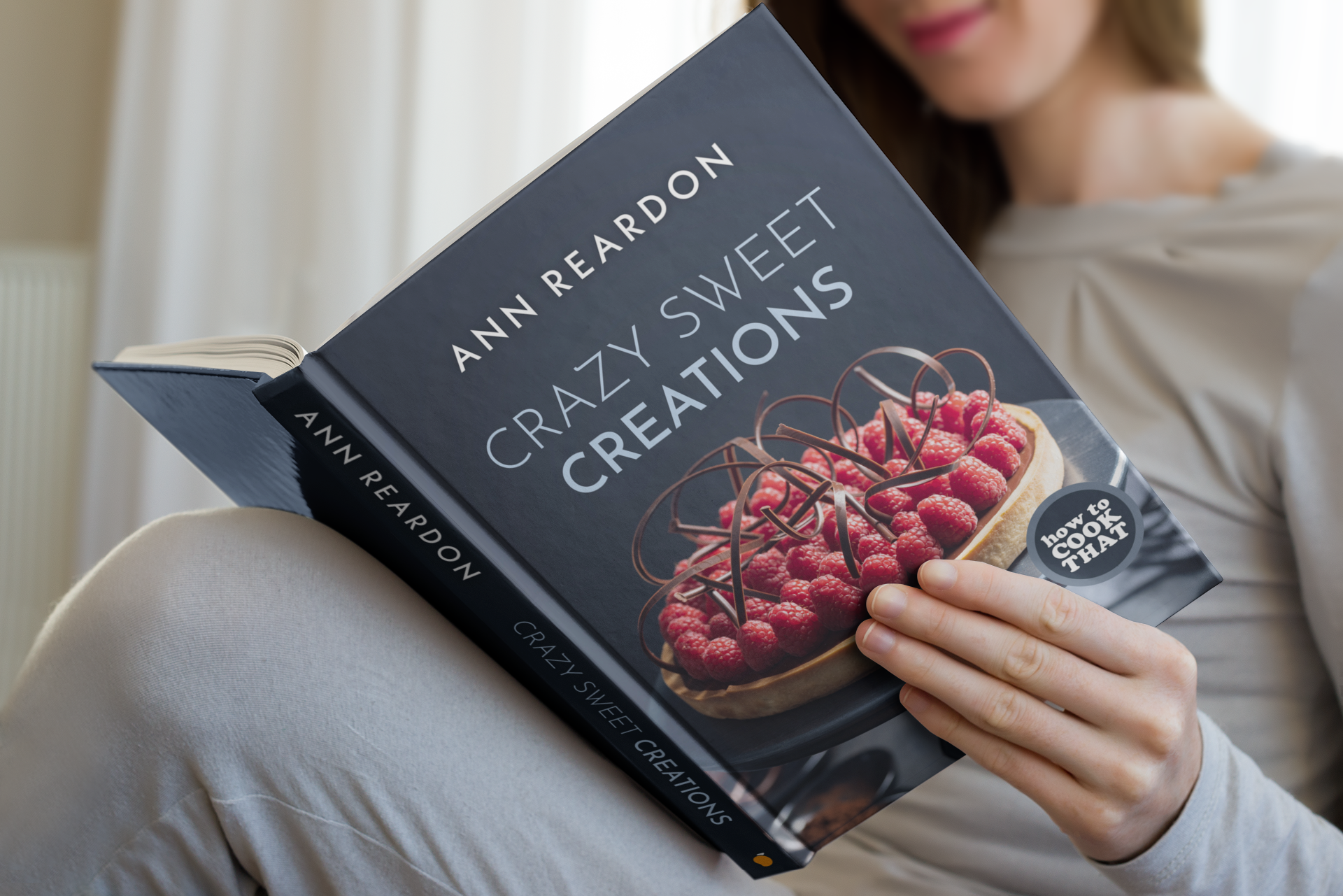 Stores that sell my book listed by country: http://bit.ly/ARcookbook All recipe quantities in the book are in grams, ounces and cups.