Two Storey Gingerbread House Recipe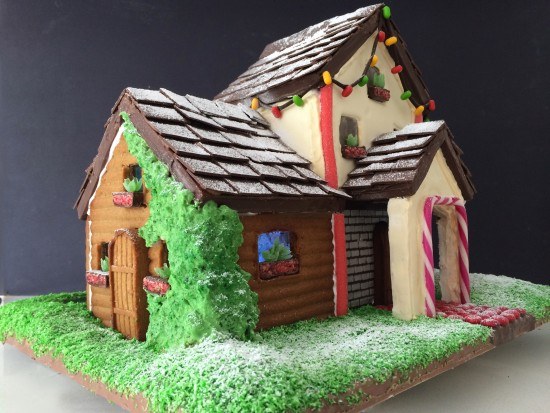 It's that time of year again when the house smells of freshly baked gingerbread as ordinary cookie dough and candy canes are transformed into a magical Christmas decoration. And because it's the season to give, I also have some beautiful Breville stand mixers to giveaway as well as gingerbread house molds. Make sure you enter for your chance to win.
And if you live in Melbourne I will also be doing a meet and greet on Dec 5, click below for details
MIXER GIVEAWAY COMPETITION ENTRIES ARE NOW CLOSED
CONGRATULATIONS TO THE WINNERS
Vu Ngoc Dung Nguyen and Allison Mitchell
Competition terms and conditions

To make this ginger bread house you will need:
Gingerbread house template

OR
Silicon gingerbread house mold filled three times and then joined together using instructions in the video to form this house.
Gingerbread House Recipe for dough
375g (13.23 ounces) or 1 1/ cups plus 2 Tbsp brown sugar
540g (19.05 ounces) or 2 1/3 cups plus 2 Tbsp unsalted butter
900g (31.75 ounces) or 1 3/4 cups cup plus 1 Tbsp golden syrup (or treacle)
3 tsp ground cinnamon
4 ½ Tbsp ground ginger
3 tsp ground nutmeg
1 ½ tsp ground cloves
1500g (52.91 ounces) or 9 1/3 cups plus 1 Tbsp plain or all purpose flour
Bake at 180C (356 degrees Fahrenheit) for 20 minutes but rotate the trays half way through.
Royal Icing Recipe
1kg (2.2 pounds) or 7 ¾ cups plus 3 Tbsp icing (powdered) sugar
50g (1.76 ounces) powdered egg white or 114g (4.02 ounces) pavlova magic mix (one packet)
100millilitres (3.38 fluid ounces) or 1/3 cup plus 1 Tbsp water
plus an additional 2 – 5 tablespoons of water to get the correct consistency
To decorate the gingerbread house as shown in the video you will need:
brick texture mat (you can get one here)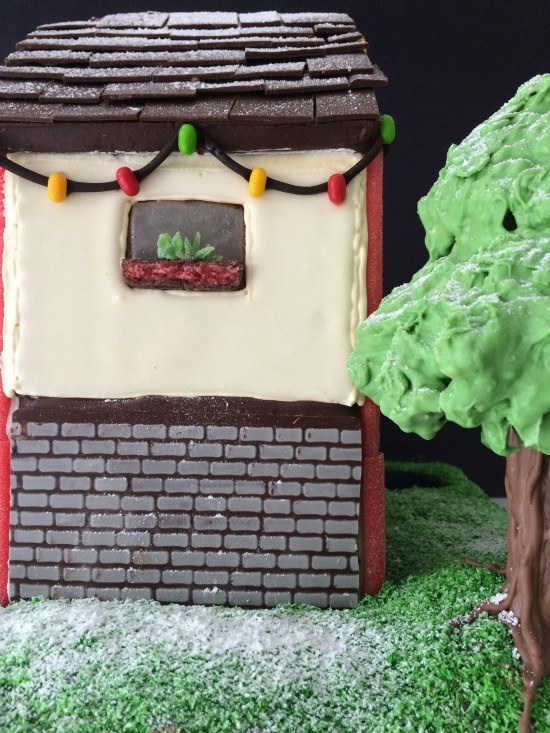 350g (12.35 ounces) dark chocolate
1050g (37.04 ounces) milk chocolate
350g (12.35 ounces) white chocolate
green oil based food colouring
2 chocolate bars for the tree trunk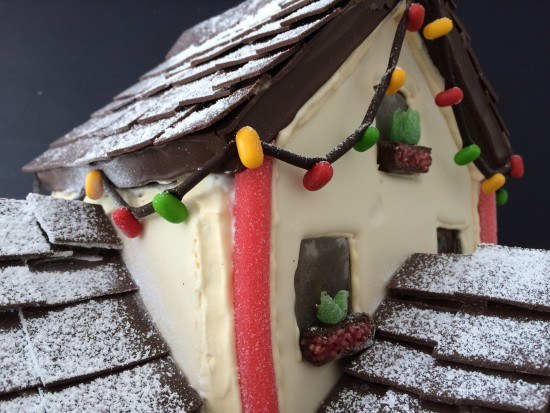 1 packet fruit tictacs or other small coloured candies for lights
30g (1.06 ounces) brown fondant
3 candy canes
sour candy or other long round shaped candy for along house joins
2 cherry ripe bars for window sills
10 mint leaves (candy) for plants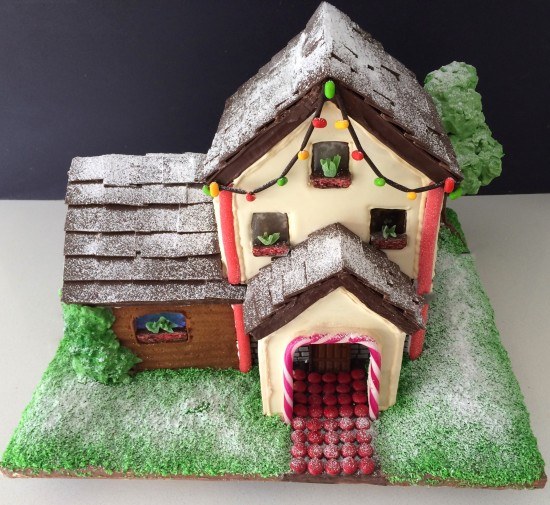 isomalt for windows (optional)
400g (14.11 ounces) or 5 cups coconut for the grass
liquid green food colouring
red m&m's for the pathway
6 cups rice bubbles
560g (19.75 ounces) or 6 1/3 cups marshmallows
icing sugar for the snow
1 packet blue jello made with half the water the directions call for.
LED lights and candy to go inside the house (optional)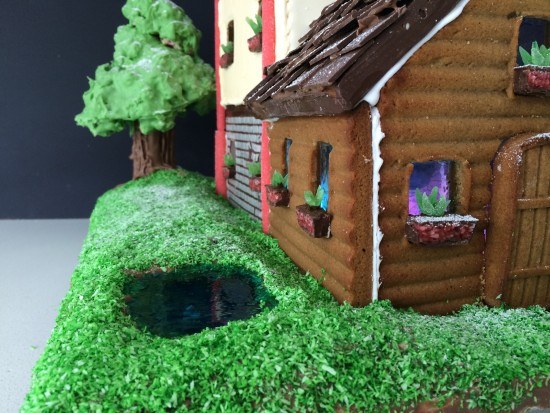 Copyright 2015How To Cook That
My Cookbook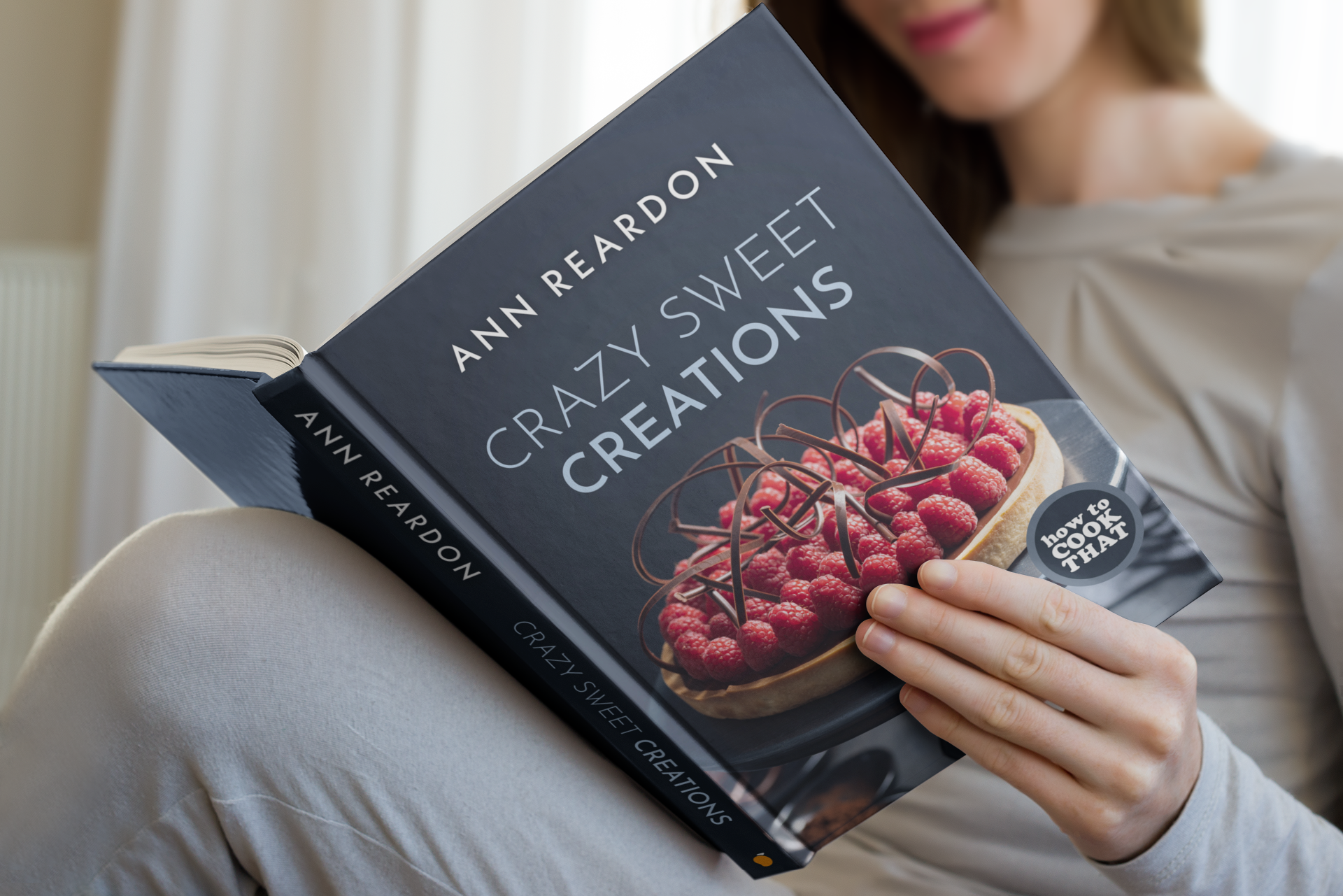 Stores that sell my book listed by country: http://bit.ly/ARcookbook All recipe quantities in the book are in grams, ounces and cups.