How to Train Your Dragon Birthday Cake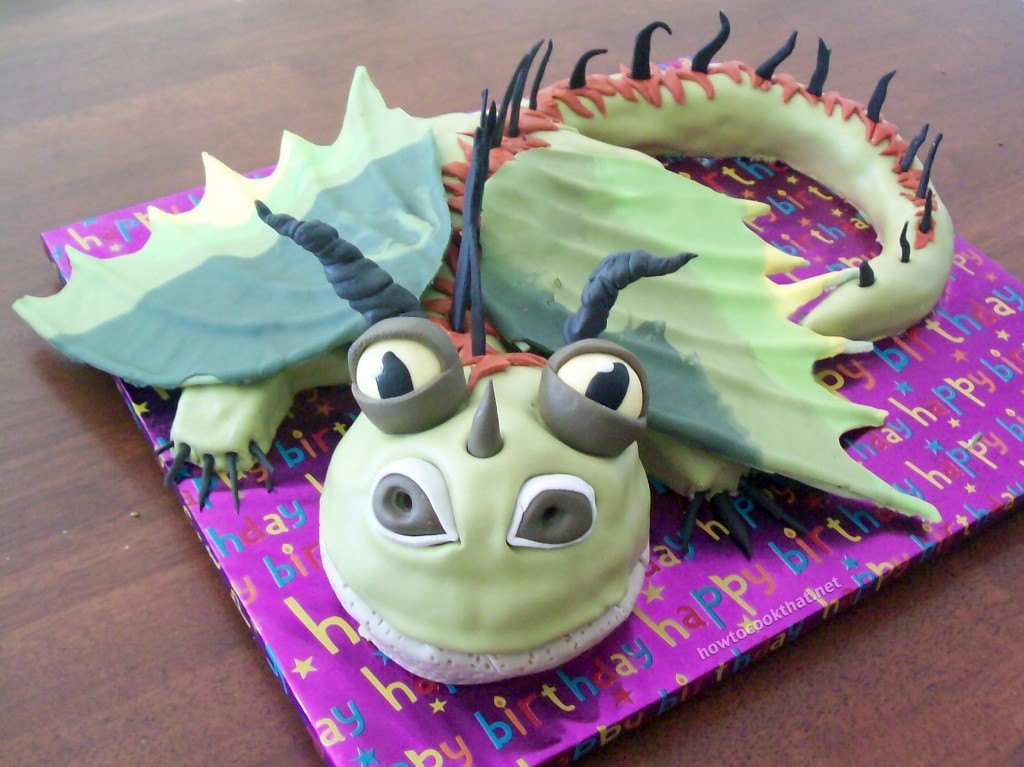 As we walked to the party venue carrying this cake my eldest remarked "Mum everyone is staring at us".  I reassured him that they were looking at the cake not us.

Step 1: Make your fondant details up to 4 weeks ahead of time (fondant basics tutorial) and allow them to dry hard.  For this cake I made the spikes down his back, nostrils, horn, eyeballs, antennas claws and wings.  To make the wings, I made the 'bones' out of fondant and then draped a thin piece of rolled fondant over the top.  I left it on a sheet of baking paper to harden.  They were still very fragile so I would make them a bit thicker if doing it again.  Tip – make extra of pieces like the spikes so you can choose which ones to use when you put it together.

Step 2: Make a delicious cake using this chocolate cake recipe. Bake one portion in a rounded bowl for the top of the head.  Cut the rest to shape once cooled.  Feed the scraps to hungry onlookers – the kids.

Step 3: Make Buttercream icing and cover the whole cake.  Place in the fridge until firm, then remove and smooth out any areas that need it.

Step 4: Make light green fondant, roll it out on a sheet of baking paper and then place it over the whole cake.  Gently push to form the shape of the cake.  Trim a little bigger than you think you need, you can always trim more but it is hard to join more on if you've made it too small.  Tuck the edges just under the cake.

Step 5: Make orangey brown fondant. Roll it out and cut into the pattern for his back and place down the length of the dragon.  Make cream fondant and put it on the chin, spike with a fork or skewer.

Step 6: Add all the detailed fondant pieces that you made earlier.  If desired add candles to the mouth to make breath fire.

Step 7: Walk through the shops with everyone staring at the cake, sing happy birthday and enjoy dividing up dragon parts to the kids.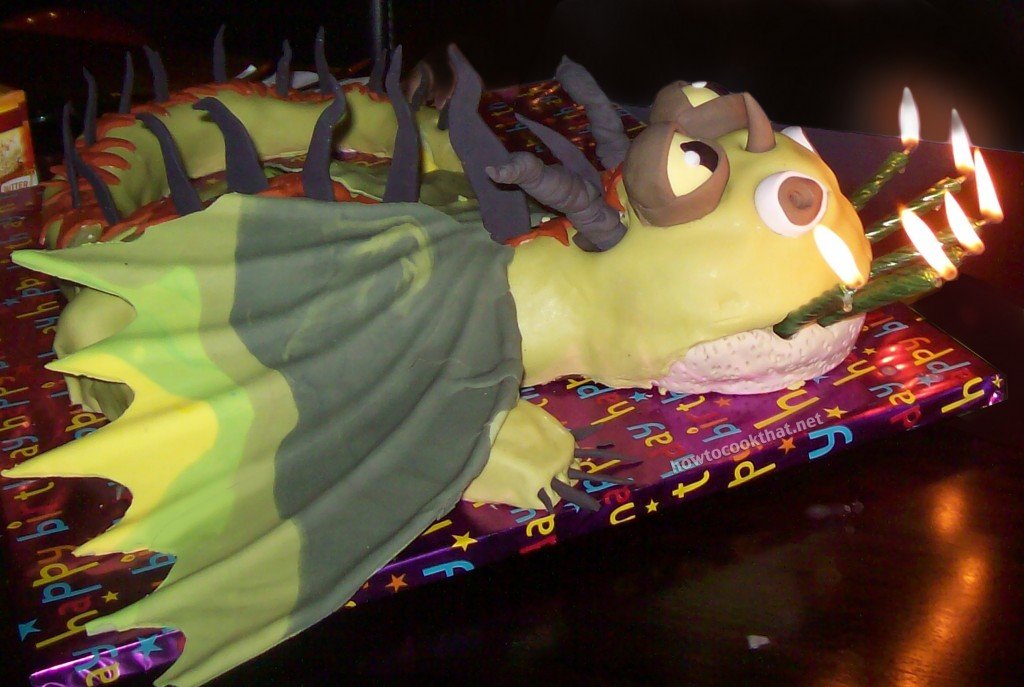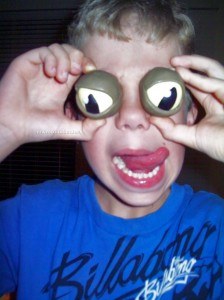 by Ann Reardon How To Cook That
My Cookbook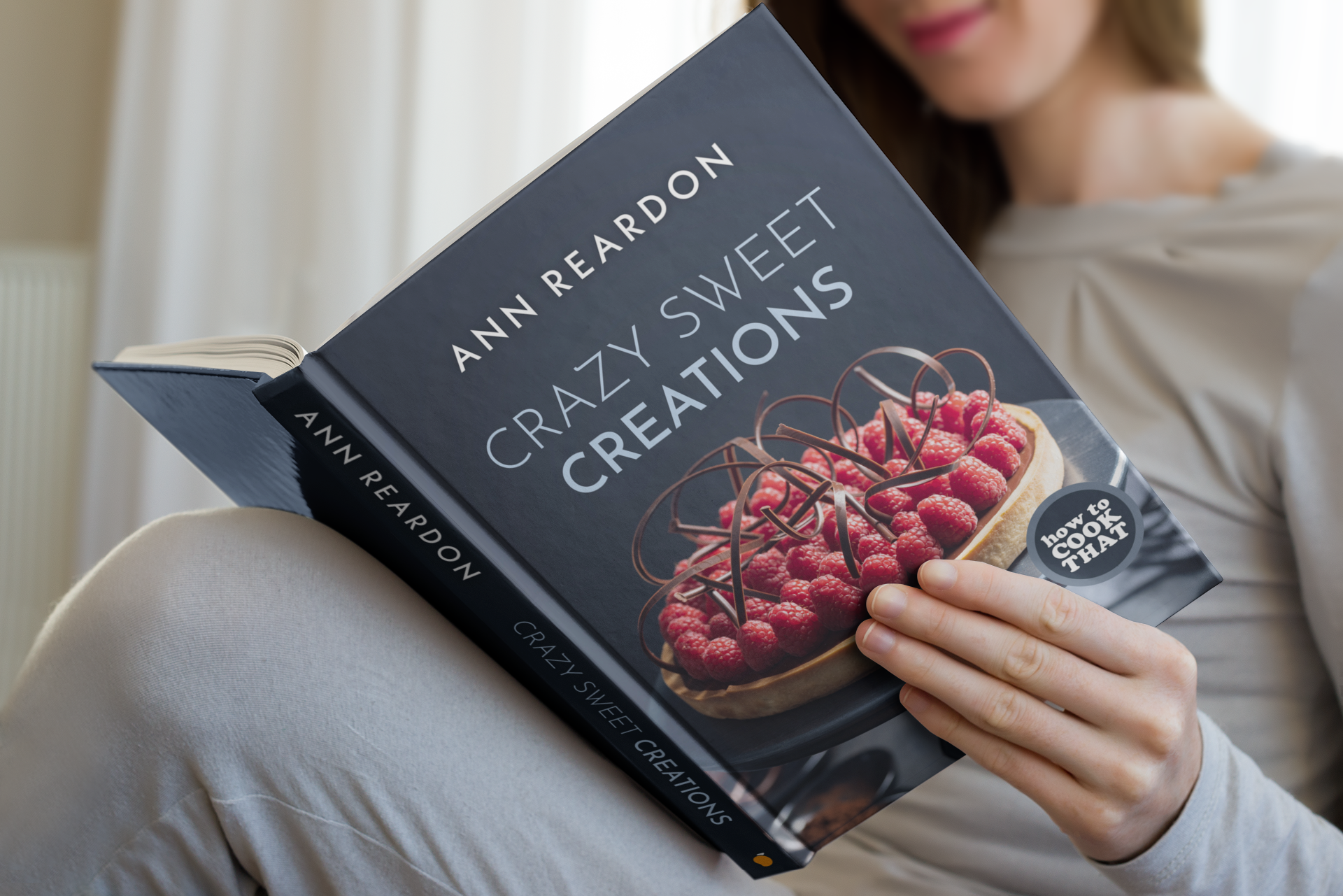 Stores that sell my book listed by country: http://bit.ly/ARcookbook All recipe quantities in the book are in grams, ounces and cups.