Miniature Wedding Cake for Valentines Day
Happy Valentine's Day for Feb 14th!
Dave and I also just celebrated our wedding anniversary and had a lovely night out at a restaurant overlooking the city and, afterwards, we even went to the drive-in to watch a movie! Yes, drive-ins still exist. Friends of ours looked after our kids for the evening, what a blessing.
A miniature wedding cake seemed perfect to mark the occasion. I also wanted to include a snippet from our wedding ceremony but all I could find was some dodgy handheld footage from the reception. These days it seems like everyone has amazing wedding videography but when we got married it was a friend with a video camera and a tripod (if you're lucky). Stabilizers were so expensive they were only used on movie sets and phones didn't come equipped with video cameras. As you can tell, we have been happily married for quite some time 😀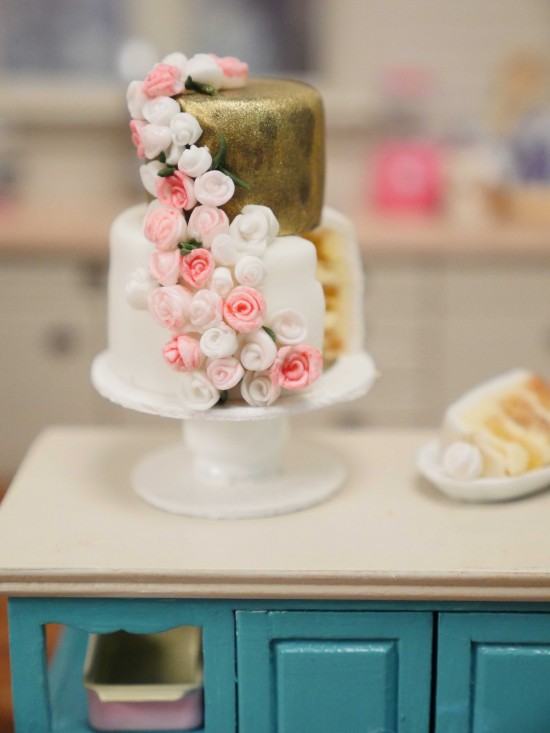 To make your own miniature wedding cake you will need:
My Vanilla cake recipe baked in a small cake ring (a small round cookie cutter will do)
This makes enough for one 8″ round cake tin
400g (14.11 ounces) caster sugar
195g (6.88 ounces) butter or margarine
200g (7.05 ounces) plain flour
60g (2.12 ounces) potato stach
1 1/2 tsp baking powder
1 tsp salt
250mL (8.45 fluid ounces) or 1 cup milk
2 tablespoon brandy
1 Tblspn vanilla essence
4 eggs
Buttercream:
30g (1.06 ounces) or 1/8 cup butter
2/3 cup or 75g (2.65 ounces) icing sugar (icing mixture is fine-it does not have to be pure icing sugar)
Other:
100g (3.53 ounces) Fondant
50g (1.76 ounces) black fondant
pink food colouring
green food colouring (to colour the fondant for the leaves)
mini cake board
mini cake stand (I made mine).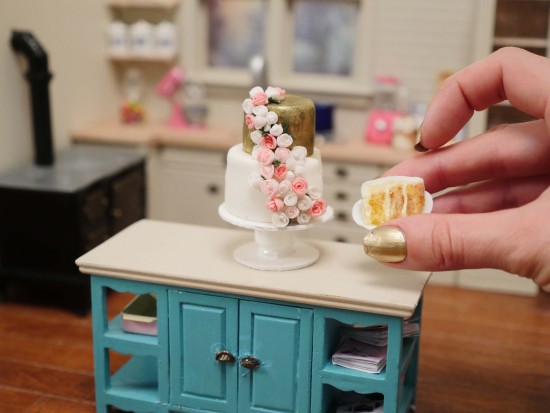 My Cookbook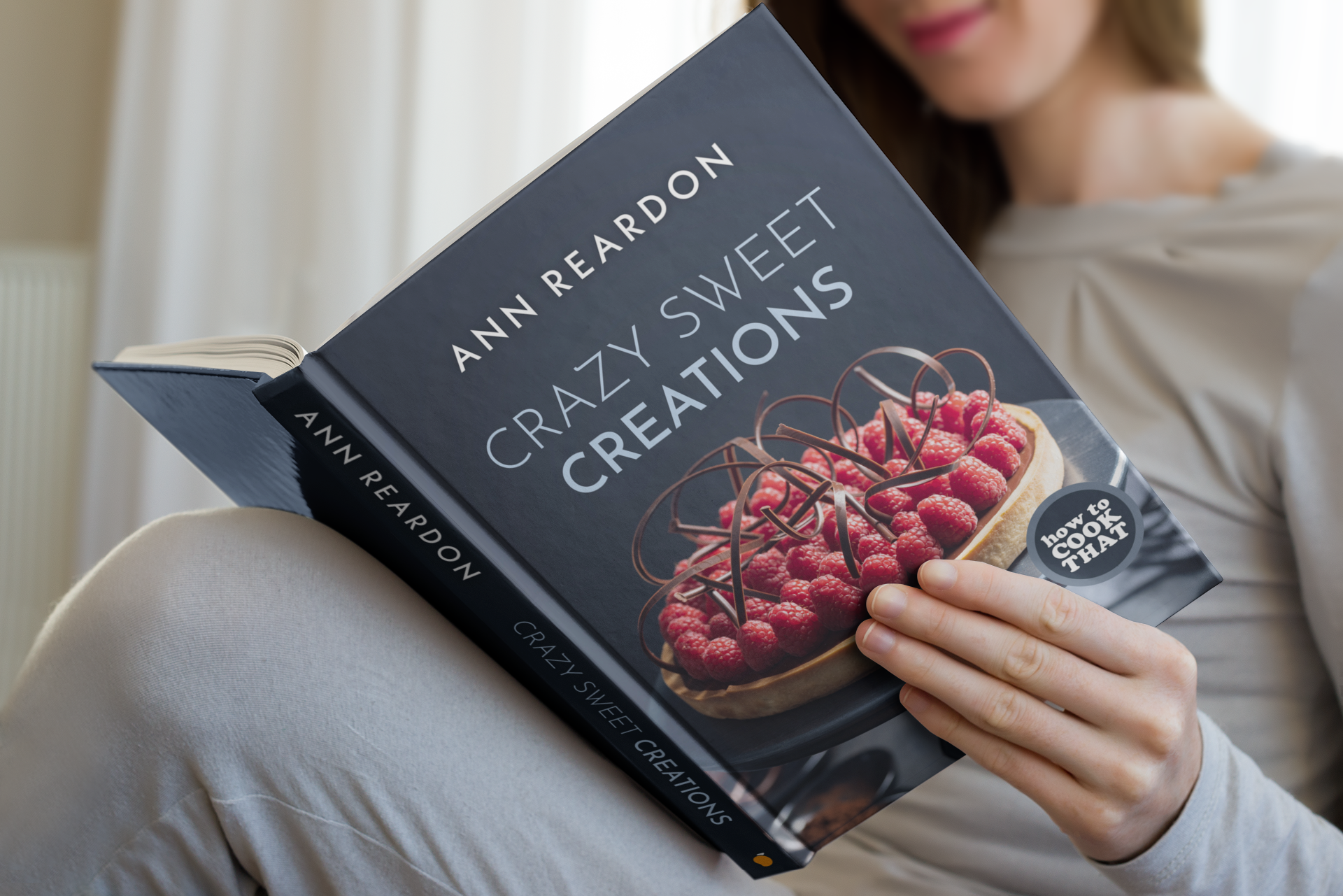 Stores that sell my book listed by country: http://bit.ly/ARcookbook All recipe quantities in the book are in grams, ounces and cups.