Are the Netflix "Nailed It' challenges impossible?
Are the Netflix "Nailed It' challenges impossible? That's the question I asked myself when I saw this show. The program gave inexperienced or self proclaimed 'bad' bakers just 45 minutes to recreate a princess doll cake. The cakes, shown below, have a high level of detail most of which can not be done until the cake is covered in fondant. The kicker for me was that the contestants had to bake, COOL and decorate the cakes in the given time. You can see the contestants efforts on the right.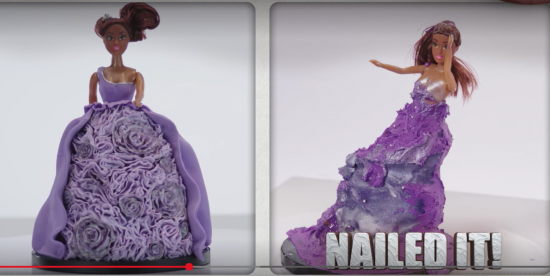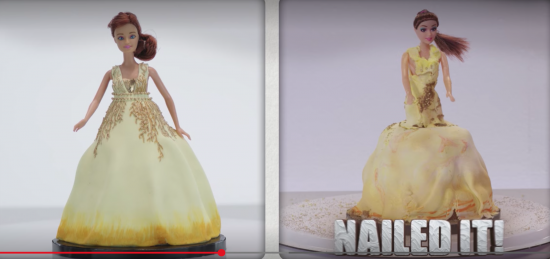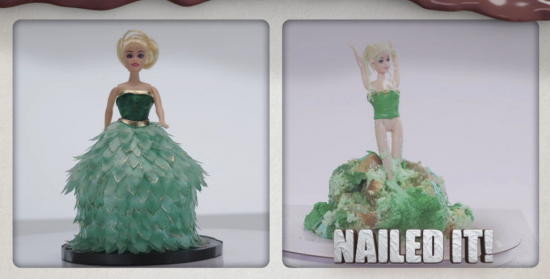 The best way to see if something is possible is of course to try it myself. I also invited Zoe, an experienced cake decorator and cake shop owner to try it with me. We had 45 minutes on the clock, watch the video to see how it went.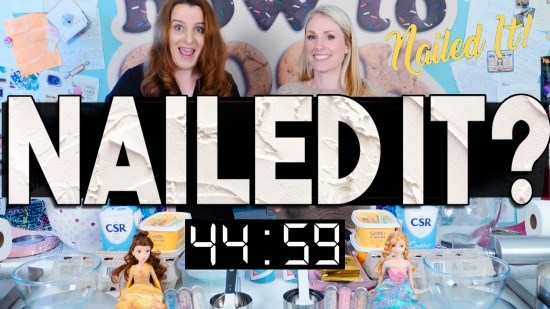 If you'd like to play along at home and try it for yourself I used my rich chocolate cake recipe and buttercream recipe.
BIG ANNOUNCEMENT
I have been busy over the last year planning, writing and overseeing the photography and layout for my first ever cookbook! There are heaps of my favourite dessert recipes in there with a chapter on pastries, ice-cream, yummy cakes, artistic desserts and of course chocolate desserts. Each chapter has its own intro explaining the food science that you'll need to know for success every time. Booksellers where you can purchase your very own copy: http://bit.ly/ARcookbook
All recipe quantities in the book are in grams, ounces and cups.