Pancake Art drawing Top Youtubers
This week I had a special guest Draw with Jazza cooking with me. For those of you who don't know Jazza, he's an Australian YouTuber and artist so I thought I'd put him to work making some pancake art. We drew this month's top ten most viewed YouTubers. You will be surprised who made it onto the list and (oh the controversy!) who did not.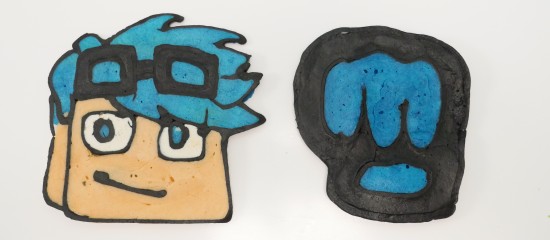 To make your very own pancake art you will need:
2 cups plain or all purpose flour
1 egg
1 tablespoon sugar
1 1/4 cups milk or 310mL (10.48 fluid ounces)
1 tablespoon oil
3 1/2 tsp baking powder
gel food coloring (colours depend on what you want to draw)
squeezey bottles
A flat griddle with adjustable temperatures.
Blend all the ingredients in a blender, or mix together in a bowl using a spoon until there are no lumps. Split into smaller bowls and colour as needed. For each colour, put some of the thick mixture into a squeezy bottle and thin down the remaining batter with milk. Place this into a different bottle ready for filling.
Spray some cooking oil onto a griddle (oil doesn't brown as quickly as butter so it is better for pancake art). Draw the outlines of your design on the griddle. Turn the griddle onto the lowest setting for 10 seconds. Switch it off. Then fill the areas with the appropriate colours using the thinned down pancake mixture. Turn the griddle back on to low and wait for bubbles to appear on the surface of your pancake, flip and cook the other side. Watch the video for tips on drawing detailed designs.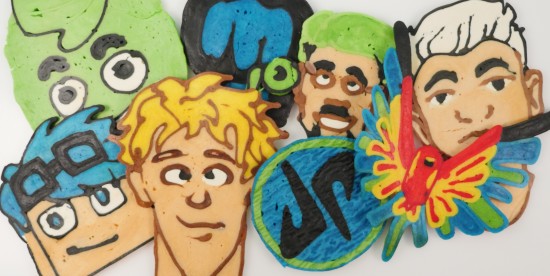 Warning: The above pancakes are not very sweet because too much sugar will cause them to brown too quickly. Add syrup or toppings when eating to make them sweeter. If you're not making pancake art and you just want to eat pancakes try the recipe below or this one for thin crepes.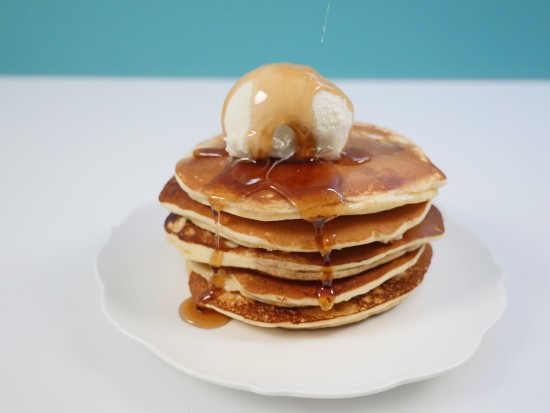 2 cups plain flour or 320g (11.29 ounces)
1 egg
1/3 cup sugar or 73g (2.57 ounces)
1 1/2 cups milk
25g (0.88 ounces) melted butter
3 1/2 tsp baking powder
vanilla essence
Copyright © 2017 Reardon Media Pty Ltd. All rights reserved. How To Cook That
My Cookbook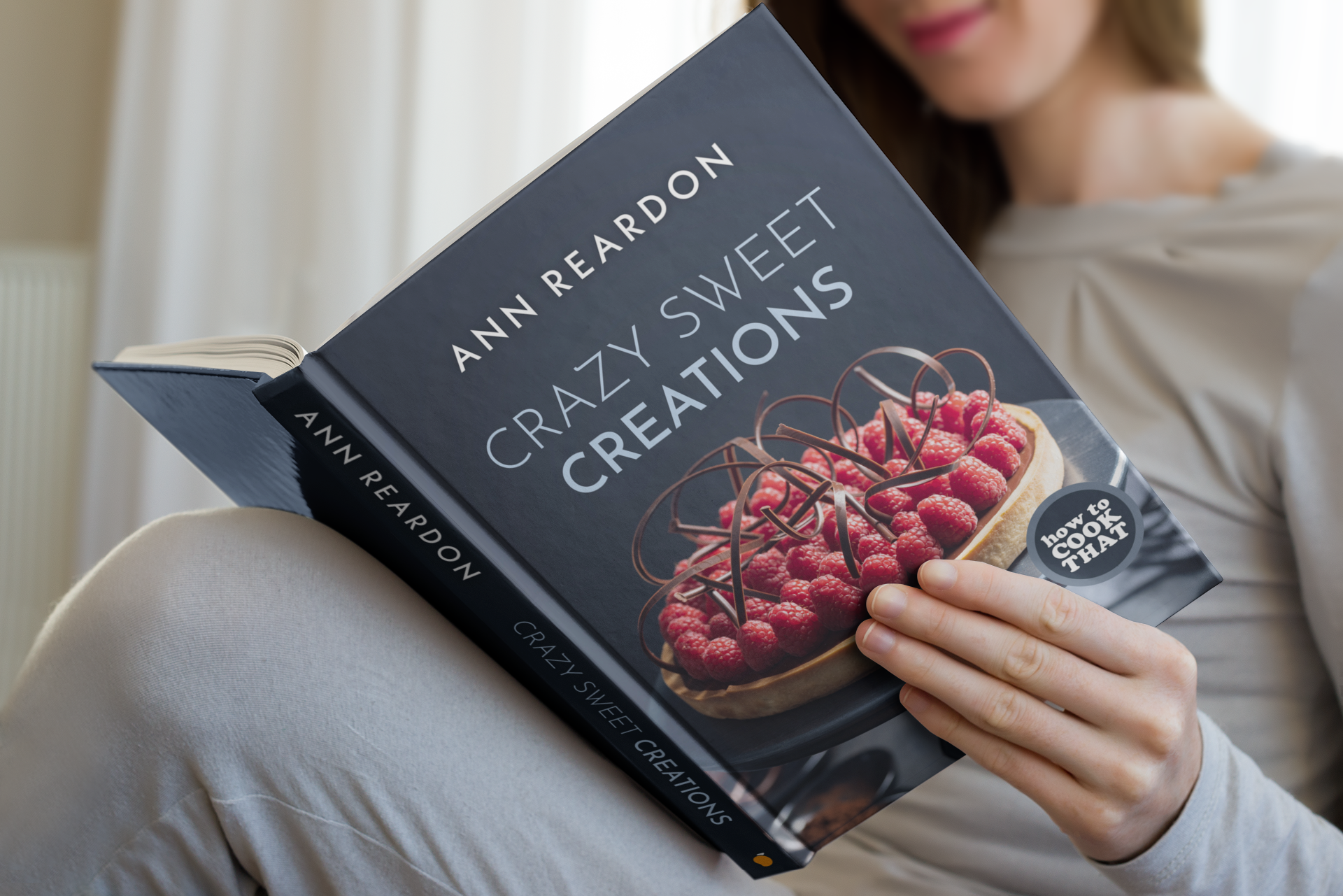 Stores that sell my book listed by country: http://bit.ly/ARcookbook All recipe quantities in the book are in grams, ounces and cups.