100 Layer Crepe Cake Recipe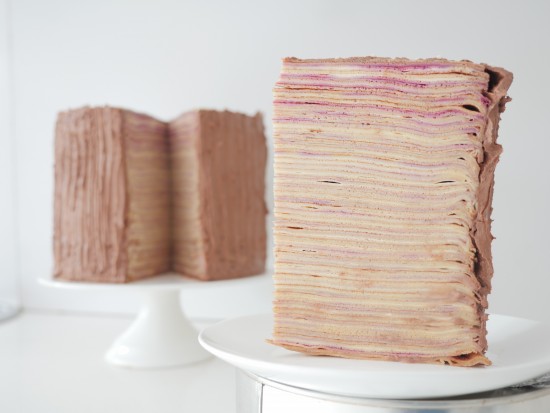 One hundred layers of crepes stacked with mascarpone cheese, raspberry sauce and ganache. Sometimes trends on youtube get a little crazy. The one hundred layers trend all started with a young lady putting on over 100 layers of nail polish on her nails. Because that video had a ridiculous amount of views everyone jumped onto the bandwagon with 100 layers of foundation and anything else you can think of. Most of these challenges result in an incredible waste of products. So when requests came in for 100 layers I was determined to make something sweet and yummy.
To make this 100 layer crepe cake you will need:
The Deep Enders book http://goo.gl/hu0xqc
Crepe Recipe
This amount fits in my blender and makes enough for 25 crepes, to make 100 you need to make this four times over. Or if you'd prefer more filling between your crepes make this only once and spread the fillings liberally.
8 eggs
1/4 cup or 55g (1.94 ounces) sugar
1/2 cup or 110g (3.88 ounces) butter
1 tsp vanilla
4 cups or 1L (0.26 gallons) milk (4% fat)
2 1/2 cups or 400g (14.11 ounces) flour
Place all ingredients into the blender and blitz until smooth.
Raspberry Sauce Recipe
6 cups or 840g (29.63 ounces) frozen raspberries
juice of 1 lemon
4 Tbsp or 52g (1.83 ounces) sugar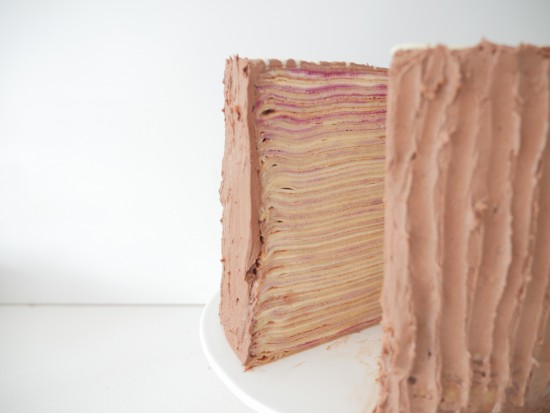 Heat the raspberries and lemon juice until the fruit falls apart.
Push through a fine sieve to remove the seeds. Add sugar to taste and heat to dissolve sugar.
Ganache Recipe
700g (24.69 ounces) milk chocolate
360mL (12.17 fluid ounces) cream (35% fat)
Pour the cream over the chocolate and microwave in 30 second intervals, stirring each time until you have a smooth ganache.
750g (26.46 ounces) mascarpone cheese
Chocolate Buttercream to cover (optional)
Assemble following the directions on the video to make this huge stack of crepes.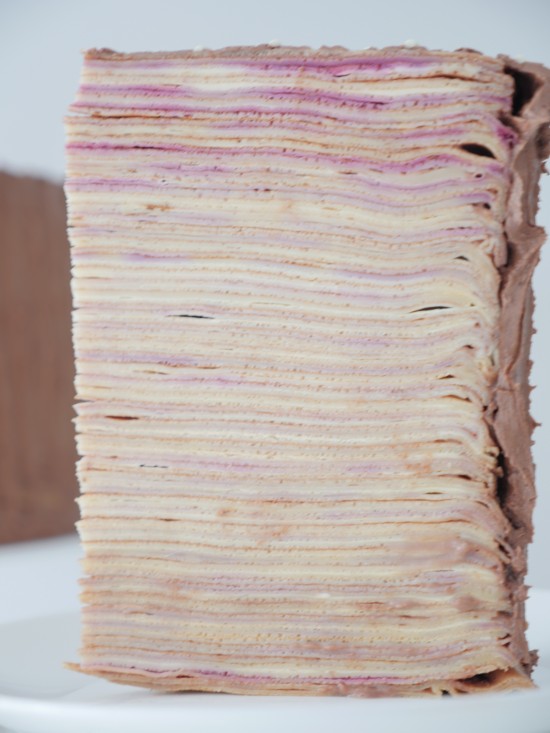 Copyright © 2016 Reardon Media Pty Ltd. All rights reserved. How To Cook That
My Cookbook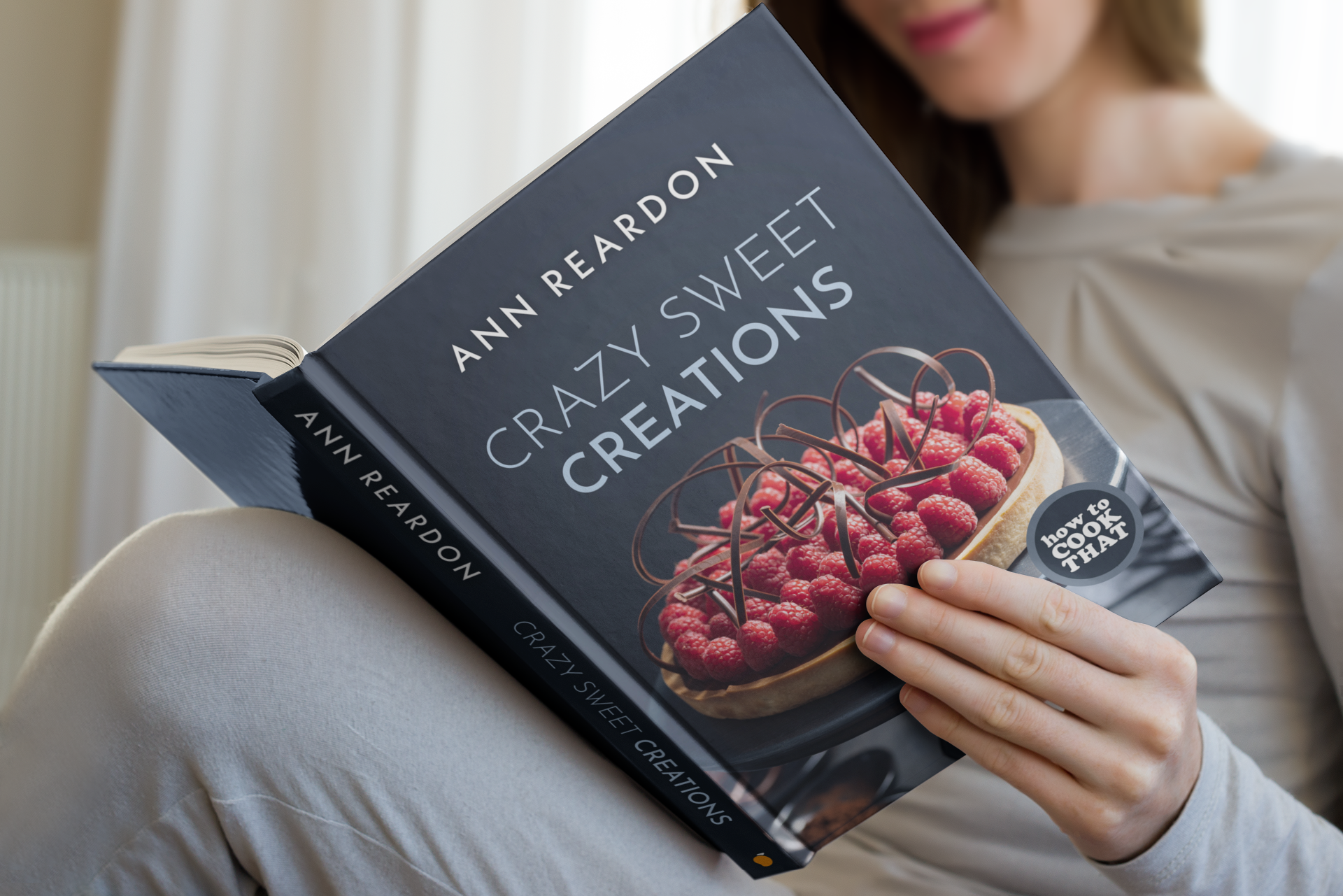 Stores that sell my book listed by country: http://bit.ly/ARcookbook All recipe quantities in the book are in grams, ounces and cups.