Psy Gangnam Style Cookies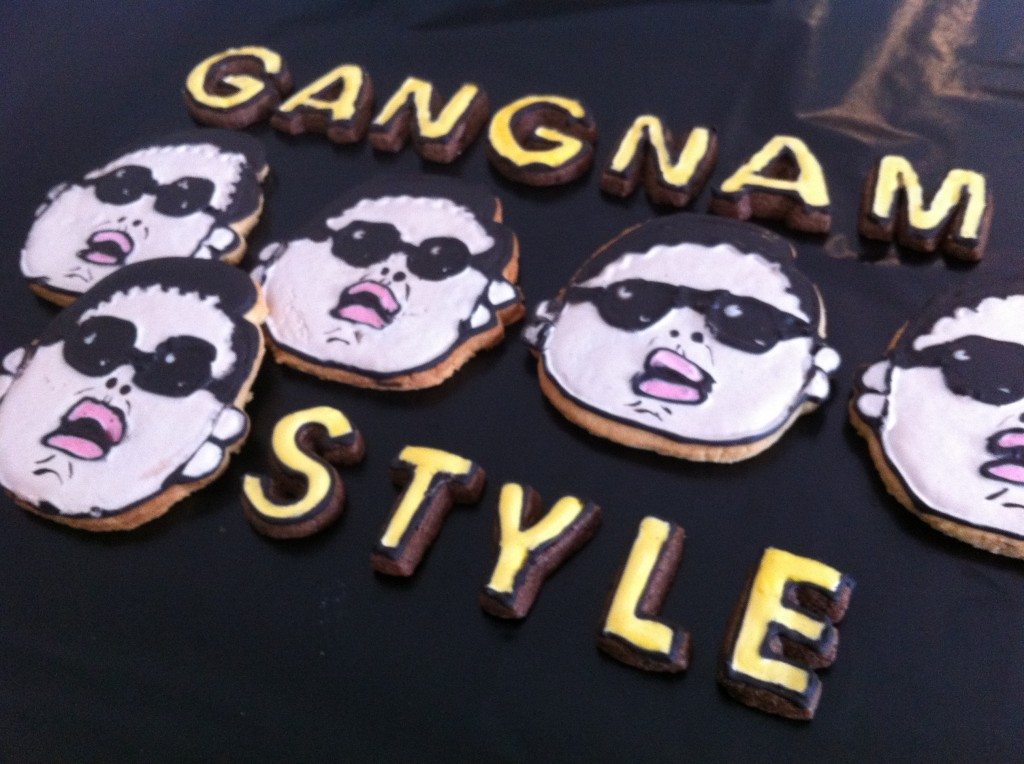 The Gangnam Style song by Psy has taken the world by storm. I had a request for gangnam style cookies so here they are.
Gangnam Sugar Cookie Recipe
1 cup or 218g (7.69 ounces) sugar
230g (8.11 ounces) or 1 cup plus 2 tsp butter
1 egg
1 Tbsp vanilla essence or almond essence or lemon juice (optional)
3 cups or 480g (16.93 ounces) plain flour
Preheat the oven to 180ºC (356ºF). Cream the butter and the sugar using electric mixers until smooth. Add the egg and flavour and mix well. Mix in the flour until forms a soft dough. Refrigerate for about 15 minutes to make the dough easier to handle (not essential if you are short on time you can skip this).
Roll out using a rolling pin generously sprinkled with flour.
Place your template on the dough and cut around it using a sharp knife.
Remove the excess dough and bake in the oven for 15-20 minutes or until golden brown.
Royal Icing Recipe
3 egg whites or 108g (3.81 ounces) (you can use pasturized egg whites or buy powdered egg whites and add water as per direction on packet)
450g (15.87 ounces) or 3 1/2 cups plus 1 Tbsp icing (powdered) sugar
(This will make heaps more icing than you need you could divide it by a third if you like but I like to have extra particularly when it comes to mixing colours.)
Stir together the ingredients and then whisk with an electric mixer until stiff and holds its shape. This may take about 5 minutes, the time will vary depending on the strength of your mixer.
Place the icing into seperate bowls to colour. To make the black I added melted dark chocolate melts and black food colouring. To make this skin colour add a small amount at a time of red, cocoa powder and a tiny bit of green.
Cookie Template
gangnam style cookie template
Outline you cookies then water down remaining icing so that it is just thin enough to spread out with a toothpick – try putting some on a plate and testing. Only add the water little by little so that you do not make it too watery. Flood fill the areas with colour.
Using a toothpick add the other details and then leave to dry.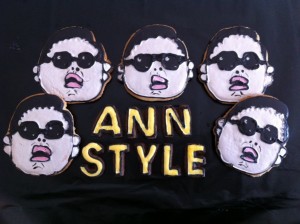 4.5352
My Cookbook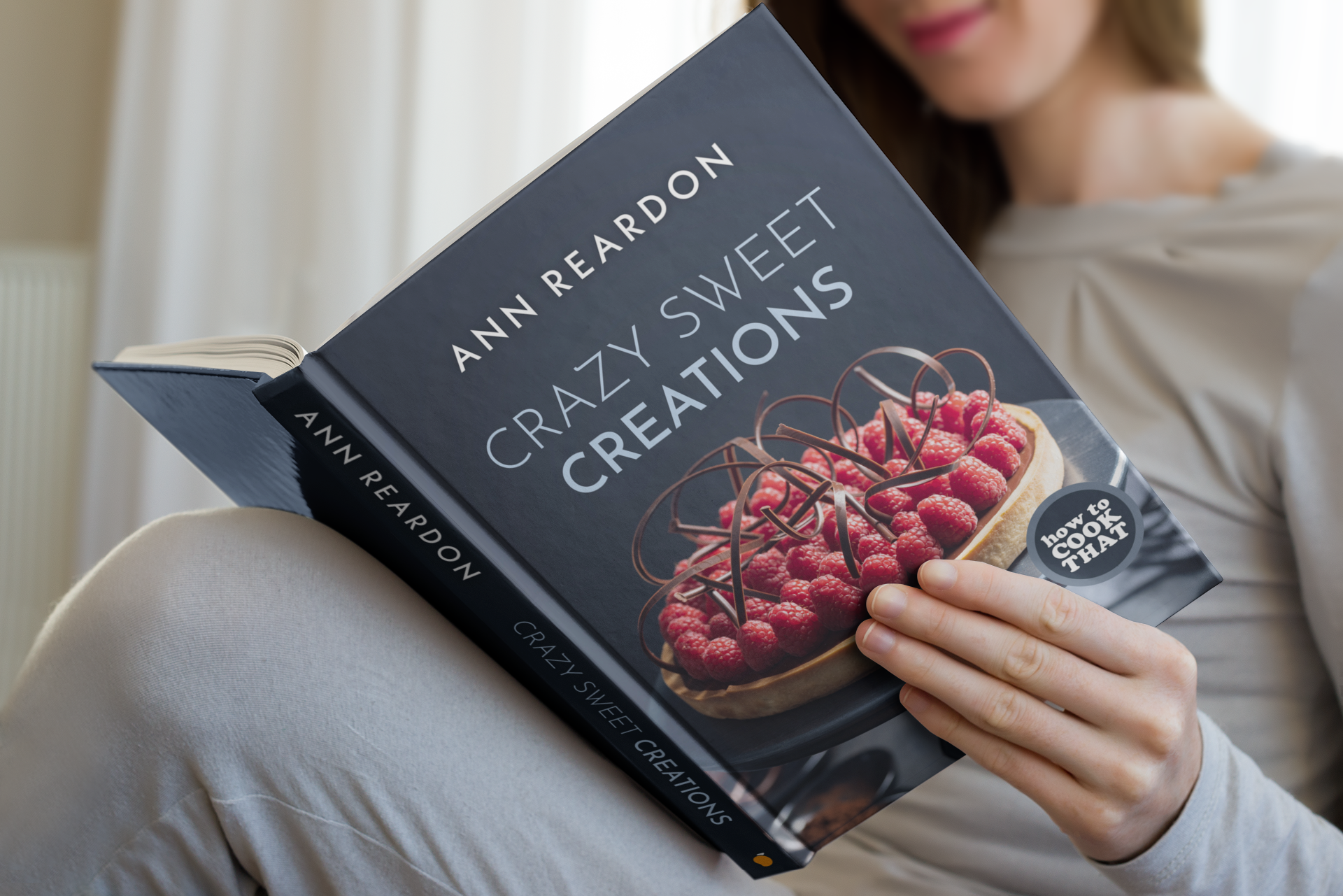 Stores that sell my book listed by country: http://bit.ly/ARcookbook All recipe quantities in the book are in grams, ounces and cups.