Raspberry & White Chocolate Cake Pops Recipe, Dipping and Decorating
Raspberry and White Chocolate Cake Pops Recipe, Dipping and Decorating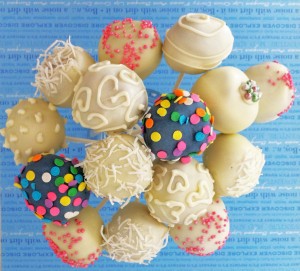 These cake pops are what I call 'moreish', they make you feel like having just one more… Here's a video to show you how to make, dip and decorate them.
Prep time:

10 min


Cook time:

5 min


Total time:

1 hour

Yield:

16 cake pops

Serving size:

1 cake pop

Calories per serving:

256

(1070 kj (255.74 calories))

Fat per serving:

12.8g (0.45 ounces)
Ingredients:
100g (3.53 ounces)

 or 1/3 cup plus 2Tbsp 

butter
2
eggs
1 cup

 or 216g (7.62 ounces) 

sugar
1 teaspoon
vanilla essence
A dash of
marsala (optional)
1 cup

 or 160g (5.64 ounces) 

plain flour (if coeliac use GF flour – tested and works well with this recipe)
1 teaspoon
baking powder
1 cup

 or 140g (4.94 ounces) frozen raspberries, crushed into small pieces 

(use frozen so they stay formed and do not turn the whole mixture pink).
1 packet
white chocolate melts or candy melts
Melt butter in the microwave
2.  Beat in eggs, sugar, vanilla essence and a dash of marsala.
3.  Mix in flour, baking powder and raspberries. Do not over-mix.
4.  Pour into a microwave cake pan and zap on high for 4 minutes. Then for an additional 1 minute at a time until it is just done. If it is still a little moist in sections that is just perfect for cake pops.
5.  While it is still warm use an ice cream scoop to make it into pop shaped chunks and place on a lined tray. Do not try to shape at this stage as the hot raspberries may scald you.
6.  Place tray in the freezer and allow to cool for about 30 minutes then gently press into rounded balls.

7.  To dip cake pops you will need some sort of stand to put them in while they are setting, you can use polystyrene, a big lump of playdoh or go out to the shed, get a piece of wood and drill a bunch of holes in it – perfect!
You can buy sticks from cake decorating stores, or online.
8. Take the balls of cake out of the freezer and shape them a little more – not too much or they will crumble.
9.  Melt a small amount of white chocolate in a cup in the microwave – 30 secs stir, 30 sec stir… Then take a stick, dip the end into chocolate and then poke it into the ball – not all the way through. Place the tray back into the freezer until set. This first bit of chocolate acts like glue to hold the cake on the stick.
10.  Melt remaining chocolate so you have a full cup of chocolate. GENTLY dip the pop into the chocolate, do not stir it around or it will fall off. Tilt the pop or the cup until it is completely covered in chocolate. Then hold it over the cup and with your other hand gently tap the hand that is holding the stick until the excess chocolate finishes dripping off.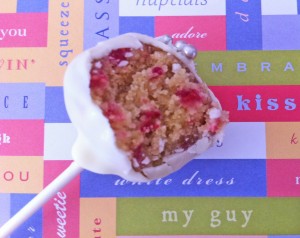 11.  Sprinkle with decorations and place the pops into your stand to set.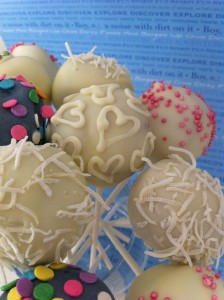 This video compares dipping and decorating cake pops using candy melts and white chocolate:
2011
My Cookbook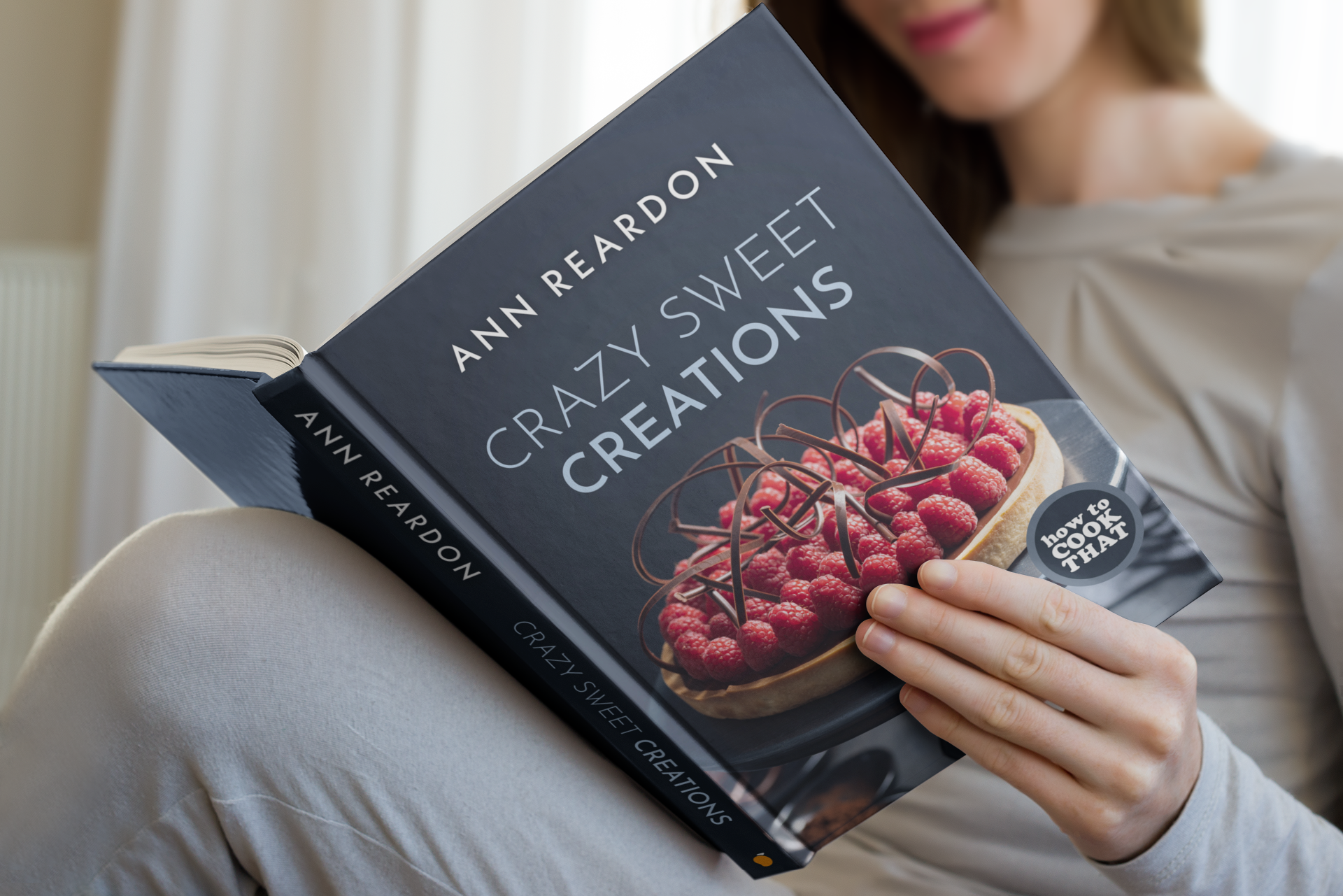 Stores that sell my book listed by country: http://bit.ly/ARcookbook All recipe quantities in the book are in grams, ounces and cups.