Red Velvet Cake Recipe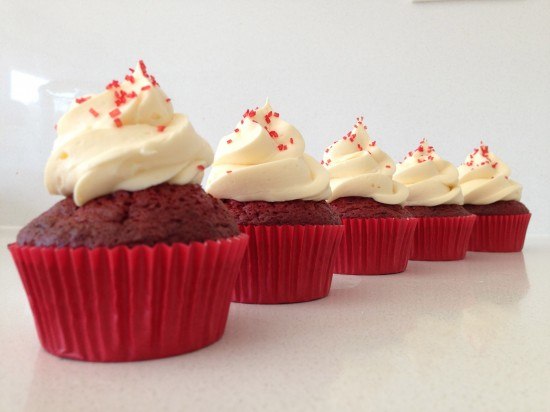 Red velvet cake was the best selling cupcake at every store I visited recently in New York City.  But finding the perfect red velvet cake recipe is no easy task as there are so many variations.  Some I tried in NY were simply red-coloured vanilla cake with buttercream (which left me wondering what all the fuss was about) but others had a beautiful, unique flavour with rich cream cheese frosting.
If you've been searching for a good red velvet cake recipe then you'll have read about the Waldorf Astoria recipe which has buttermilk and vinegar.  I tried that recipe too and it just didn't have that New York taste (you can read my self guided sweet-tooth tour of NYC here).  Finally, after many experiments I discovered that morello sour cherry juice gave the flavour I was after.  Here's my recipe.
Red Velvet Cake Recipe
1 cup minus 2 Tbsp or 150g (5.29 ounces) plain flour 
2 Tbsp cocoa powder
3/4 cup or 164g (5.78 ounces) sugar
1 1/2 tsp baking powder
1/2 tsp salt
3/4 tsp gelatine powder
1/4 cup or 60millilitres (2.03 fluid ounces) oil
4 egg yolks or 60g (2.12 ounces)
1/2 cup or 125millilitres (4.23 fluid ounces) concentrated morello cherry juice (made from 1 cup of juice boiled down)
1 Tbsp or 15ml red food colouring
4 egg whites or 128g (4.52 ounces)
1/4 tsp cream of tartar
Red Velvet Cake Directions

Preheat the oven to 338°F (170°C)
Boil and concentrate the morello cherry juice form 1 cup down to 1/2 cup and set aside to cool.
Place the flour, cocoa powder, sugar, gelatine, salt and baking powder into a bowl and whisk together.
Make a well in the centre and add the egg yolks, oil, juice and red colouring but do not stir.
Whip the egg whites with the cream of tar tar until soft peaks form.
Using the same beaters mix the egg yolk and flour mixture on low speed until just combined.
Fold in the egg whites into the cake batter in three batches.
Use a soup ladle to fill each cupcake case to 3/4 full
Bake for 11 minutes or until they spring back when lightly touched. Cool completely.
Cream Cheese Frosting Recipe can be found here
Pipe cream cheese frosting onto the top of each cupcake and enjoy.
Makes about 12 cupcakes.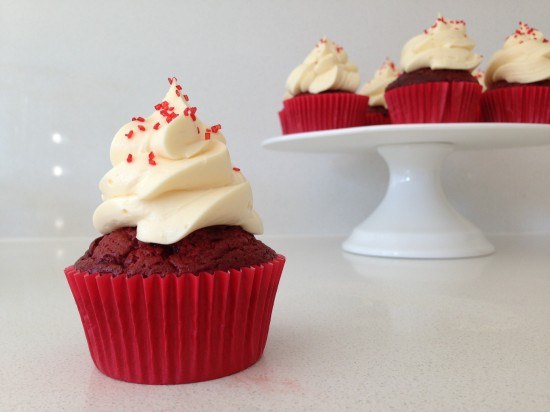 Copyright © 2016 Reardon Media Pty Ltd. All rights reserved. How To Cook That
My Cookbook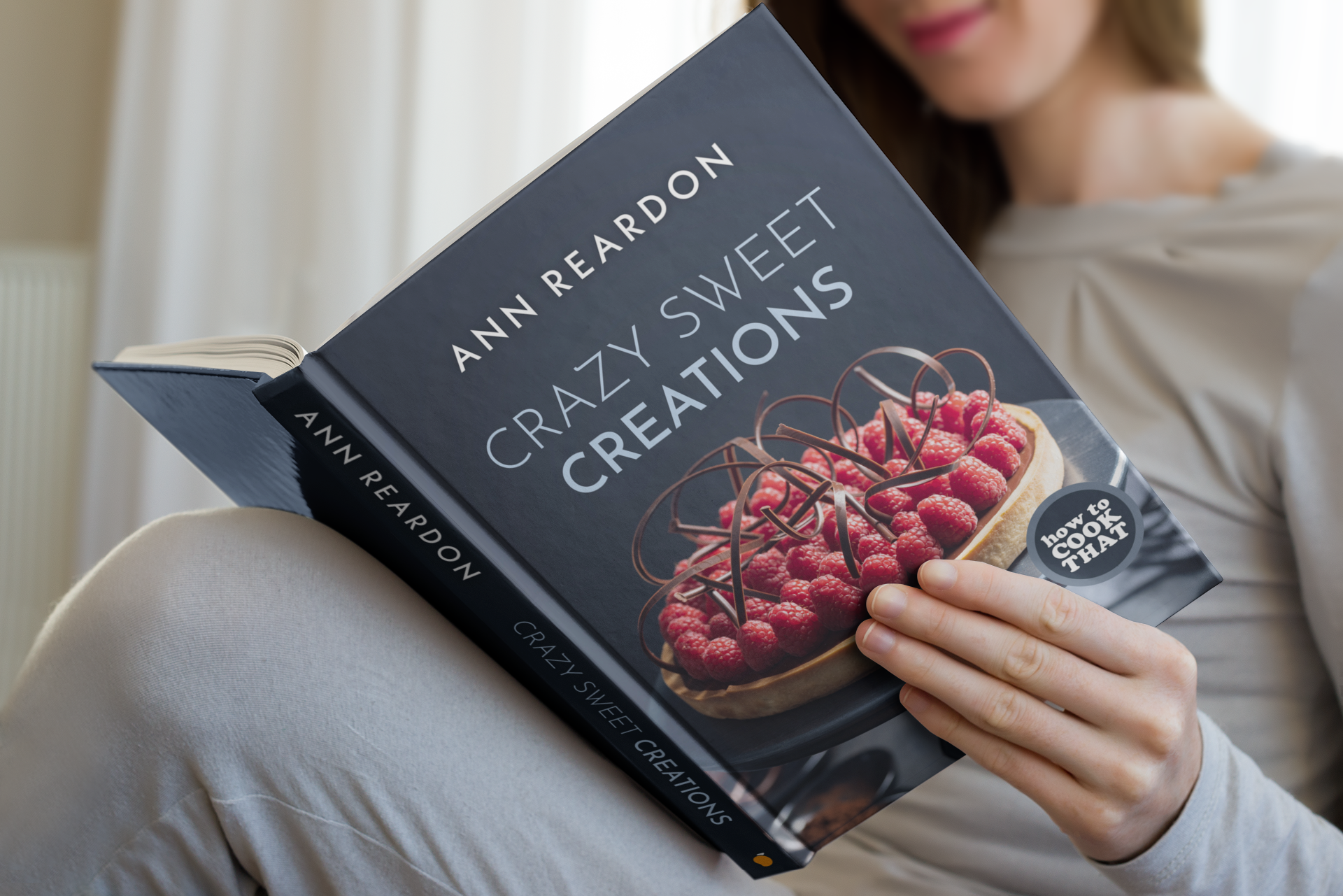 Stores that sell my book listed by country: http://bit.ly/ARcookbook All recipe quantities in the book are in grams, ounces and cups.