Star Wars AT-AT Cake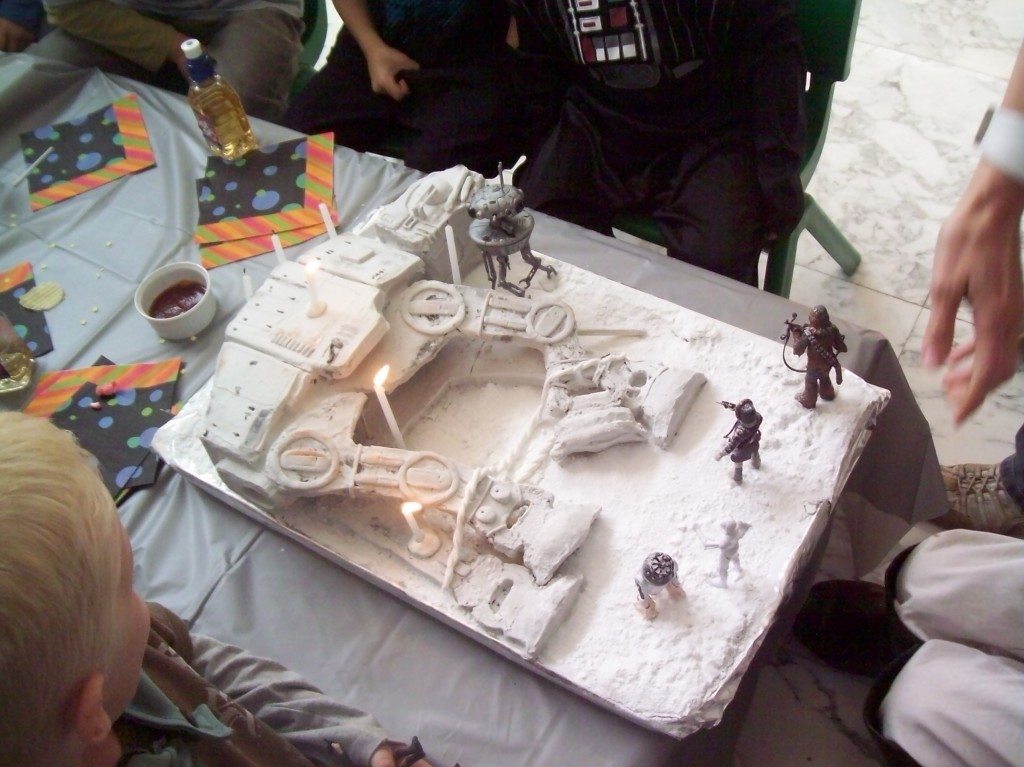 When my eldest son asked for a star wars AT-AT walker cake (All Terrain Armored Transport) my immediate thought was that it is not really a cake-friendly shape.  So I suggested we had a ginger bread 'cake' instead.
To my surprise the kids ate all that was on their plates and even asked for more.  Which, as all the mums reading this post know, never usually happens at these parties.
To make the cake I printed out some AT-AT pictures and drew the pieces on paper.  Then I made the gingerbread using this recipe.

Assembling the AT-AT Cake
For the assembly I placed wooden skewers in the icing on the underside of the top legs to support them.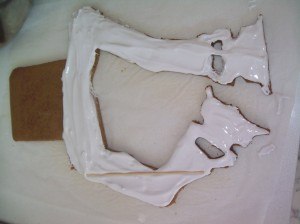 I 'glued' together the body and the head using royal icing. While it was drying I used cup handles to support the pieces.  I left it overnight to dry hard before decorating.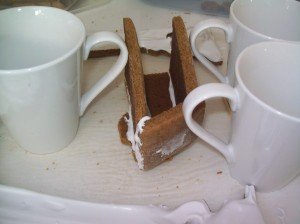 The next day I put all the AT-AT on the cake board and covered it with grey royal icing.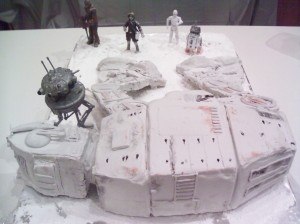 Using some grey fondant I added the 3D details and then brushed on some black colouring and bronze luster dust to make it look older.  The 'snow' is just icing sugar.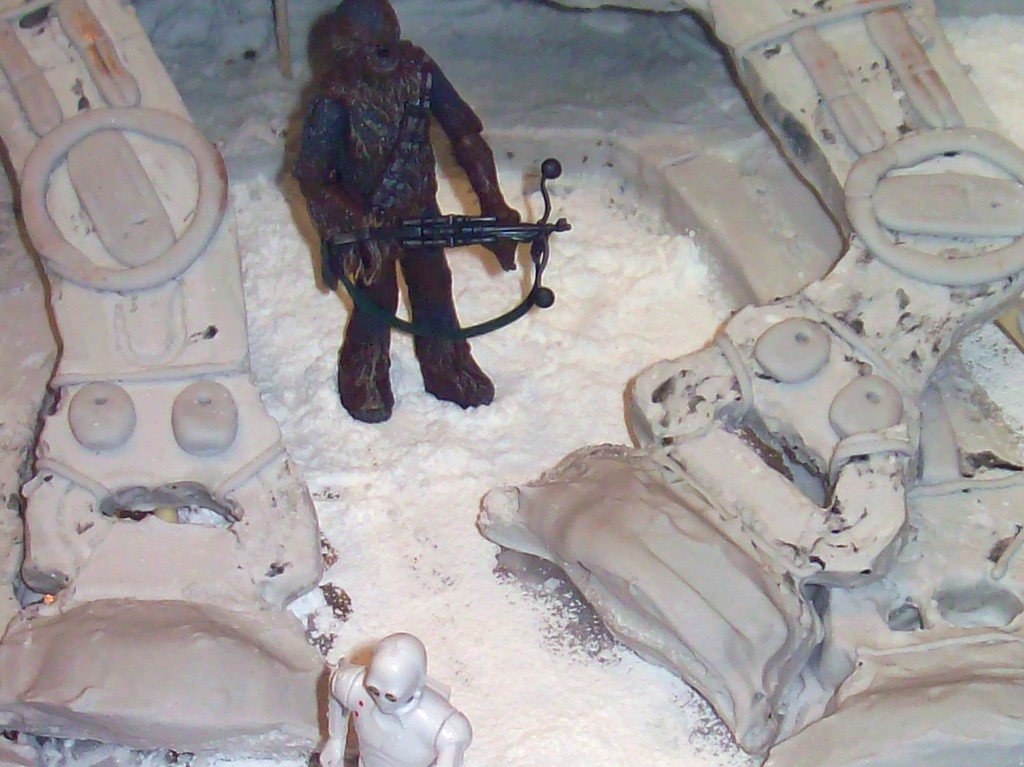 Copyright © 2016 Reardon Media Pty Ltd. All rights reserved. How To Cook That
My Cookbook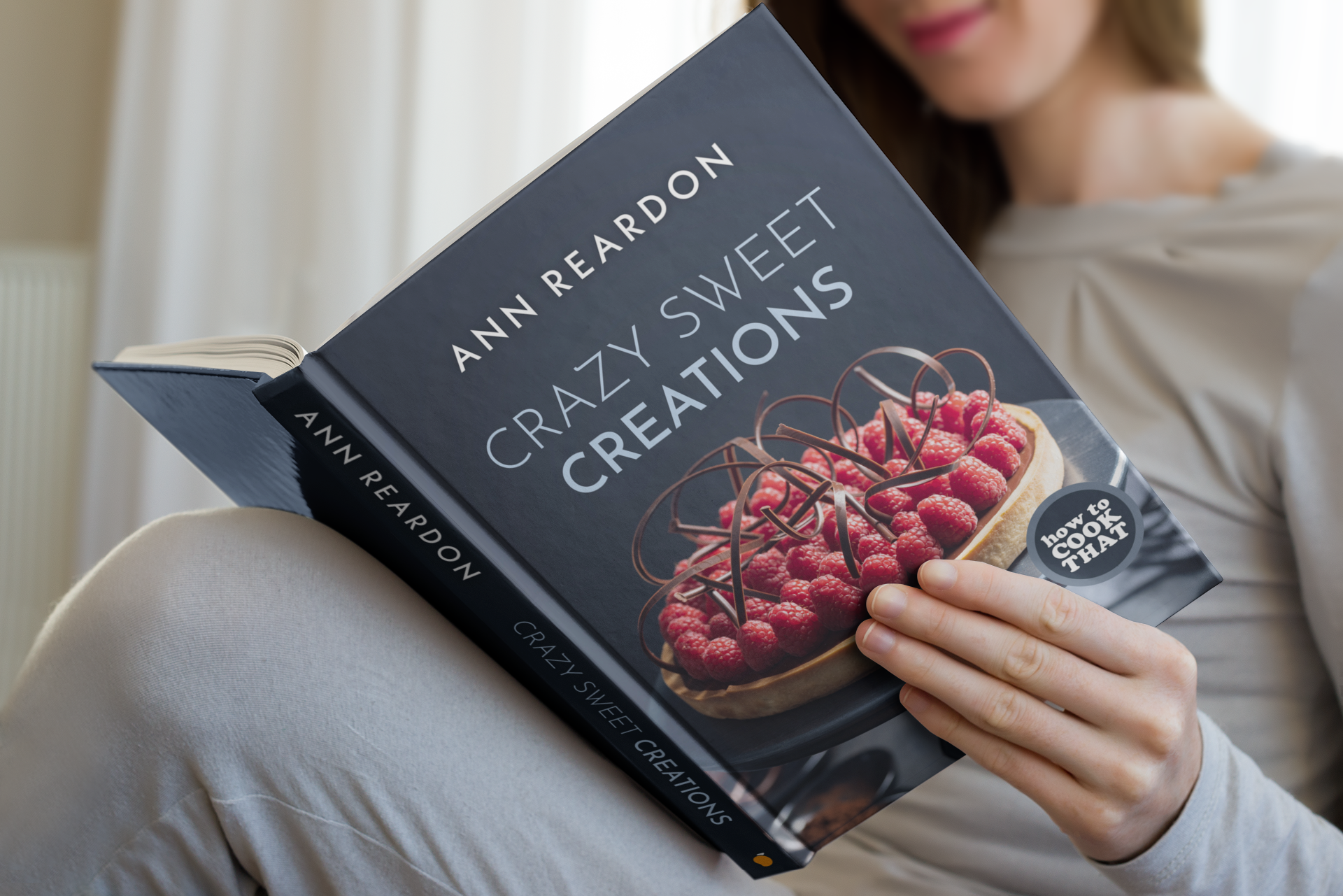 Stores that sell my book listed by country: http://bit.ly/ARcookbook All recipe quantities in the book are in grams, ounces and cups.