Gingerbread House Recipe
Gingerbread House Recipe
Summary: To make your very own ginger bread house firstly you need to design a house out of paper, stick it together and check it works. Then make your ginger bread dough. To make a house the size of the one pictured above, you need to double these quantities. If you don't have a stand mixer then use this gingerbread house recipe instead.
Preparation time: 45 minute(s) Cooking time: 30 minute(s)
Number of servings (yield): 1 house
Ingredients
3 1/2 cups or 760g (26.81 ounces) flour
1 3/4 cups or 382g (13.47 ounces) sugar
1/3 cup or 73g (2.57 ounces) butter
1/3 cup copha
1 tablespoon ground cinnamon
1 tablespoon ginger
2 teaspoons baking powder
1 teaspoon vanilla
225ml or 1 cup sour cream
2 eggs
Instructions
1. Put all the gingerbread ingredients in a bowl (minus the extra flour)
2.Beat with a dough hook until well combined
3. Then tip out onto the bench and knead in another 2 1/2 cups of flour to make a soft dough.
4. Wrap in plastic wrap and refrigerate for at least 2 hours. Then knead until smooth and divide into portions so you have enough for each side of the house and the roof.
Roll out the dough on glad bake well paper – this makes it easy to transfer to baking trays without going out of shape.
Place the house pattern you have made onto the dough and using a pizza cutter cut around the edges.
You can use a knife but as you cut it tends to drag the dough out of shape.
Make cuts for the windows and doors, but leave them in place. Also leave approx a 1 cm (0.39 inches) border of dough the whole way around the edge. This helps the pieces stay in shape and also prevents the edges of the house overcooking.
With left over dough you can cut out ginger bread men, or cookies.
Bake until golden brown and very firm.
Once the gingerbread comes out of the oven, use your pizza cutter to recut your pieces,
then remove windows and doors and put it back in the oven for another five minutes.
Remove from oven and leave to cool completely.
Recipe: Royal Icing
Summary: This icing is the 'glue' of gingerbread houses.
Ingredients
3 egg whites
450g (15.87 ounces) or 3 1/2 cup plus 1Tbsp icing sugar
1/2 teaspoon cream of tartar
1 teaspoon vanilla essence (or mint flavouring if you prefer)
Instructions
1. Using electric beaters combine all ingredients and beat on high speed for about 7 minutes or until stiff.
2. Place in piping bag (or ziplock bag with a hole in one corner).

Assembly
Cover a board with alfoil, and put royal icing along the base and then up the sides of the house.  If needed use cans of food to hold it in place.  Lastly 'glue' the roof in place.  Gently wrap in plastic wrap and leave overnight before decorating.
Decorating
If you have kids decorating then give them a side each, a bowl of lollies and a ziplock bag full of royal icing and let them go for it.  (you might also want a disposable plastic table cloth on the table before they start).  I like to give them a bowl of decorating lollies and a bowl of eating lollies each – all the decorating lollies have to go on the house.
You can also fill the inside with wrapped lollies or christmas lights.
My Cookbook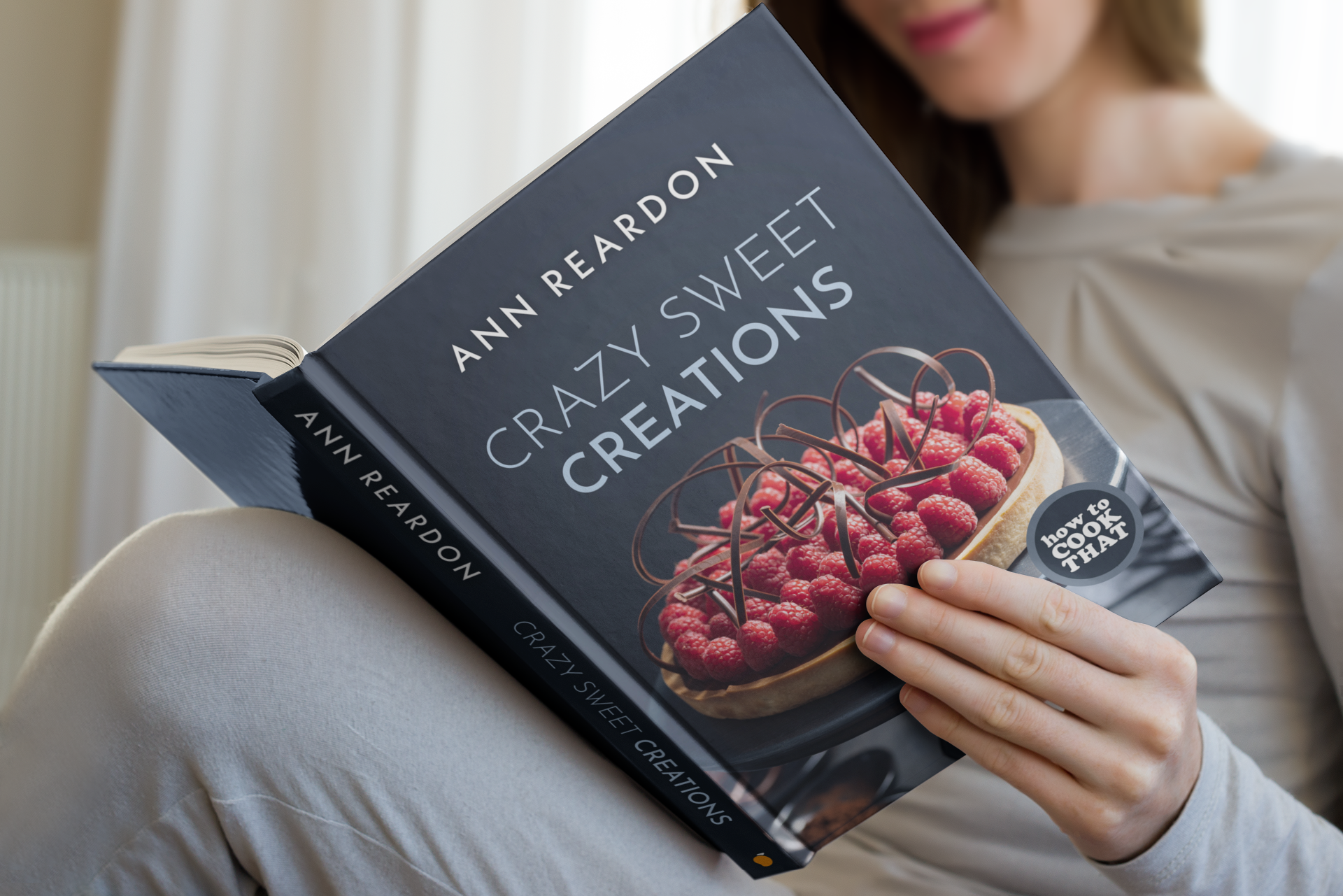 Stores that sell my book listed by country: http://bit.ly/ARcookbook All recipe quantities in the book are in grams, ounces and cups.