Gingerbread House Pattern – UP Movie Carls House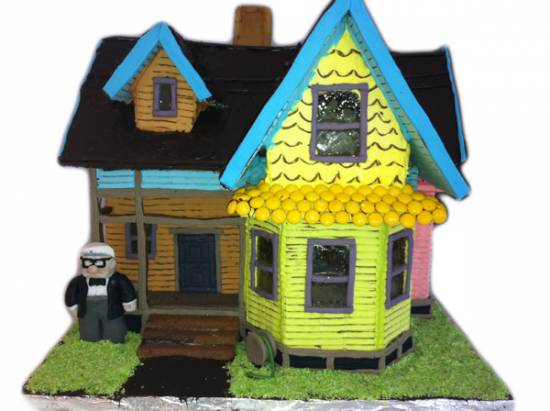 Are you UP for a challenge? Download the printable pattern below for this gingerbread mansion from the UP movie and start baking.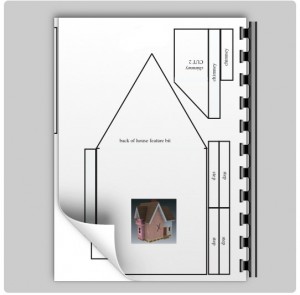 Purchase the UP Gingerbread House Pattern
To make the size house shown print on A3 paper.
Hover over pictures for instructions.
For this house I used the gingerbread dough recipe from masterchef.  I swapped half the glucose syrup for molasses to give a deeper flavour (as per recipe below). To make this house required three batches of dough. The main reason I choose this recipe is that it does not require beaters – it was much quicker to make than recipes that I have used in the past and tastes beautiful. I love the smell of freshly baked gingerbread wafting through the house.
430g (15.17 ounces) or 1 3/4 cup plus 3Tbsp butter roughly chopped
430g (15.17 ounces) or 2 cups caster sugar
250g (8.82 ounces) or 2/3 cup plus 2tsp glucose syrup
260g (9.17 ounces) or 3/4 cup molasses
180 millilitres (6.09 fluid ounces) or 2/3 cup plus 1Tbsp milk
1195g (42.15 ounces) or 7 1/3 cups plus 2Tbsp plain flour
12g (0.42 ounces) or 2tsp bicarb soda
20g (0.71 ounces) or 4tsp cinnamon
12g (0.42 ounces) or 2tsp ground cloves
12g (0.42 ounces) or 2tsp ground ginger
Preheat oven to 180 degrees C.
Melt butter in a large saucepan add the glucose syrup, molasses and sugar and heat to 43 degrees to dissolve sugar.
Add the milk, stir then add flour bicarb and spices cook over low heat until mixture forms a paste.
Wrap in plastic wrap and place in the fridge to cool.
Roll out and cut pieces leaving border on as in picture.
Bake for 15-20 minutes.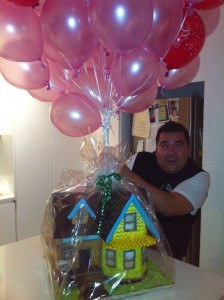 These links may be useful too:
Gingerbread House Windows
Royal Icing
Fondant Basics
Best of the web gingerbread houses
2014
My Cookbook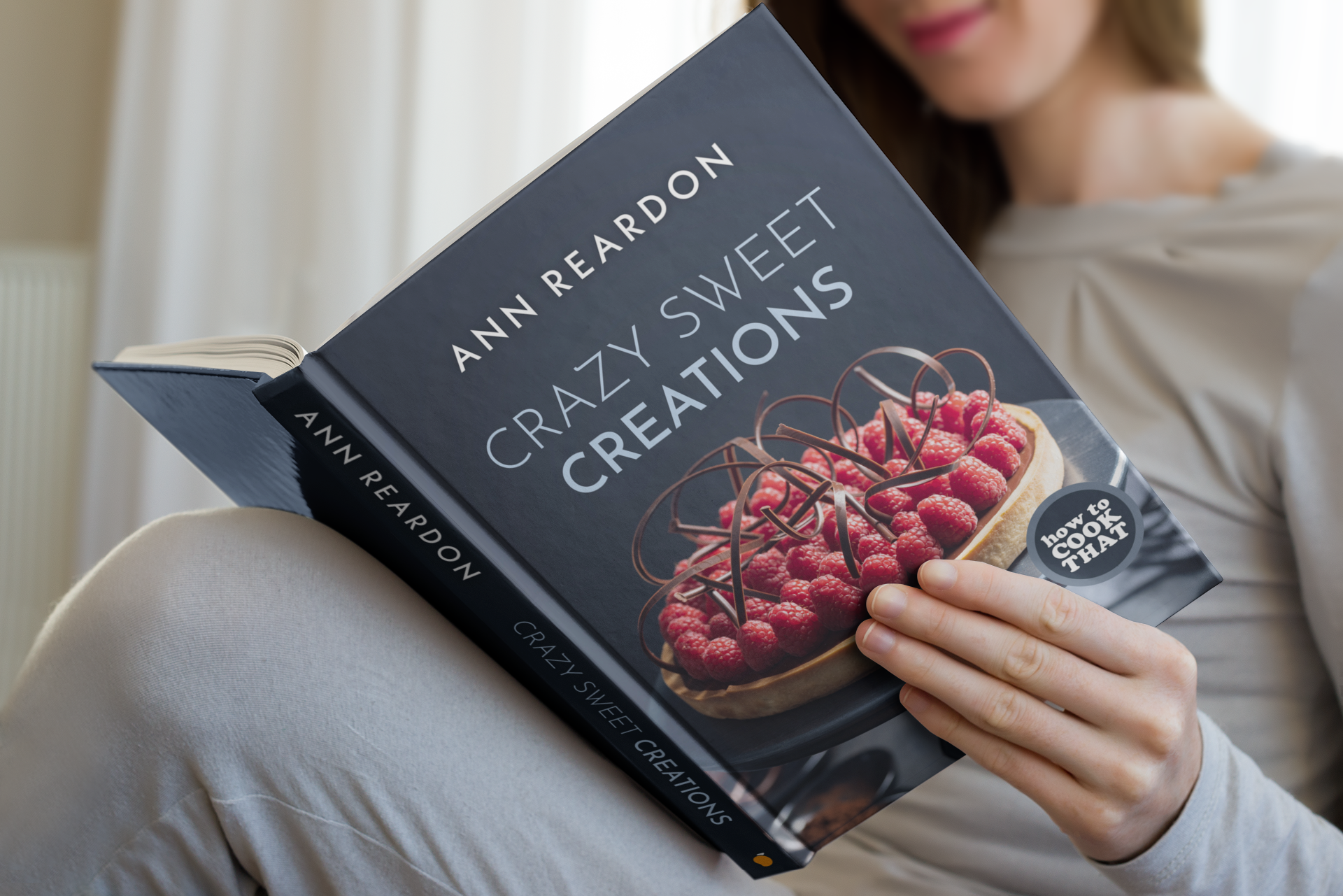 Stores that sell my book listed by country: http://bit.ly/ARcookbook All recipe quantities in the book are in grams, ounces and cups.