The Chocolate Tree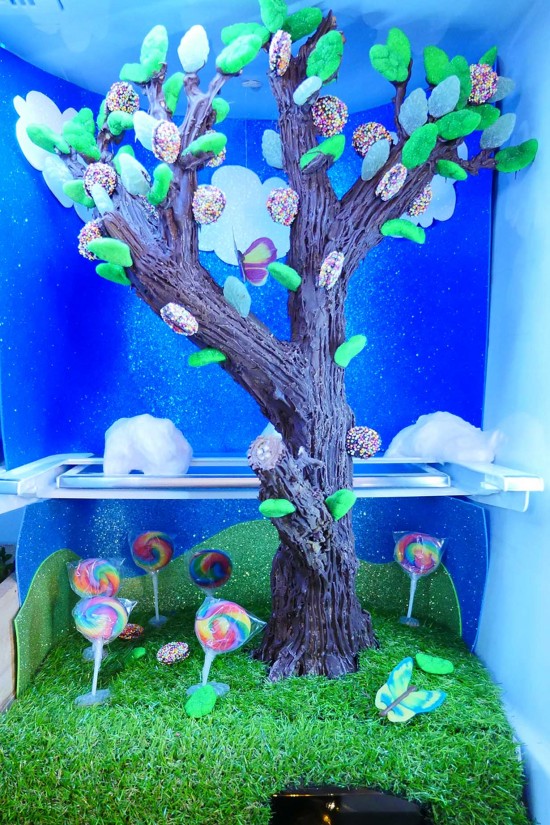 I've been wanting to make a chocolate tree for a while and this seemed like the perfect opportunity to make one.
With thanks to LG Australia for sponsoring this video and providing the instaview fridge.
To make a giant chocolate tree you will need
Food items:
600g (21.16 ounces) tempered chocolate, or you swap some of this for compound chocolate especially for joining on the leaves because it sets faster.
chocolate bars of your choice, I used 4 chokitos, 15 boost bars, 4 chocolate coated liquorice sticks
chocolate coated pretzels
mint leaves
watermelon flavoured cloud lollies (green coloured for leaves)
30 freckles or other colourful candy to attach to the tree.
Swirl lollipops for 'flowers' in the garden
2 packets of oreos
chocolate gold coins
fairy floss or cotton candy
roll of liquorice
chocolate finger biscuits (for the tree house platform)
Non food items:
sparkly craft foam sheets for the backdrop. I used dark blue for the top of the sky, lighter blue for the sky below the shelf, white for clouds and green for hills.
fake grass
battery operated fairy lights
cake stand (if you don't have one of there you could make a stand out of strong wire and cover it in foil)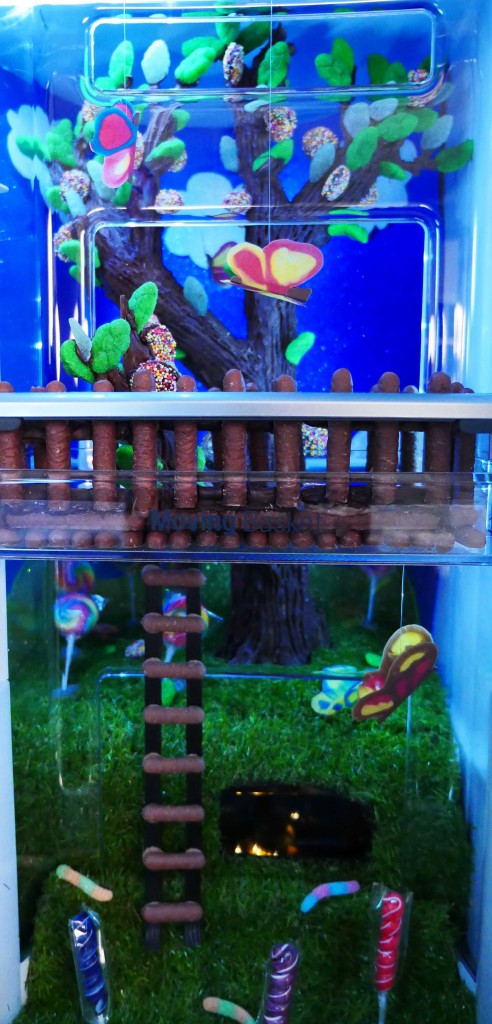 BIG ANNOUNCEMENT
I have been busy over the last year planning, writing and overseeing the photography and layout for my first ever cookbook! There are heaps of my favourite dessert recipes in there with a chapter on pastries, ice-cream, yummy cakes, artistic desserts and of course chocolate desserts. Each chapter has its own intro explaining the food science that you'll need to know for success every time. Booksellers where you can purchase your very own copy: http://bit.ly/ARcookbook
All recipe quantities in the book are in grams, ounces and cups.