$1000 ice-cream sundae recipe
If you have money to burn you can head to Serendipity 3 New York and order this amazing golden dessert for a cool $1000. It's in the Guiness Book of World Records as the most expensive ice-cream sundae in the world! And today we are going to recreate it, using the exact ingredients, and find out how much it actually costs to make.
To make this most expensive dessert you will need:
Super Creamy Ice-cream Recipe
375ml or 1 2/3 cups cream
375ml or 1 2/3 cups crème fraîche
Tahitian Grade A Gourmet Vanilla Beans
150g (5.29 ounces) or 1 cup plus 1 tablespoon sugar
Chocolate Sauce
70g (2.47 ounces) (14 squares) Amedei Chuao Napolitains
the world's rarest chocolate
65ml or 1/4 cup of cream
To assemble:
A crystal goblet
Sugar Coated Gold Almonds , approx 7 per serving
Edible Gold 23.75K 5 sheets per serving.
Candied Fruit
Tahitian Gourmet Vanilla Beans
Grand passion whitefish roe (dessert caviar )
2 chocolate truffles (lots of truffle recipes here)
To assemble, place two sheets of edible gold into the goblet. Take scoops of ice-cream and add the seeds from the Madagascar vanilla pod on top. Then cover in edible gold. Add one scoop to the goblet and spoon over some of the chocolate sauce. Add the remaining two scoops and another spoonful of sauce. Add in some candied fruits, gold-covered sugared almonds and three squares of Amedei Porcelana chocolate. Add the sugar flower to the top of the dessert and serve with a few more sugared almonds and two chocolate truffles on the plate. If you happen to live in the USA you can also add a small bowl of dessert caviar to the very top. As the caviar must be refrigerated it cannot be shipped elsewhere.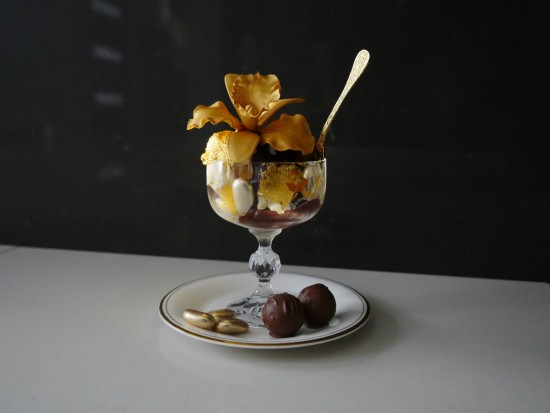 Copyright © 2016 Reardon Media Pty Ltd. All rights reserved. How To Cook That
My Cookbook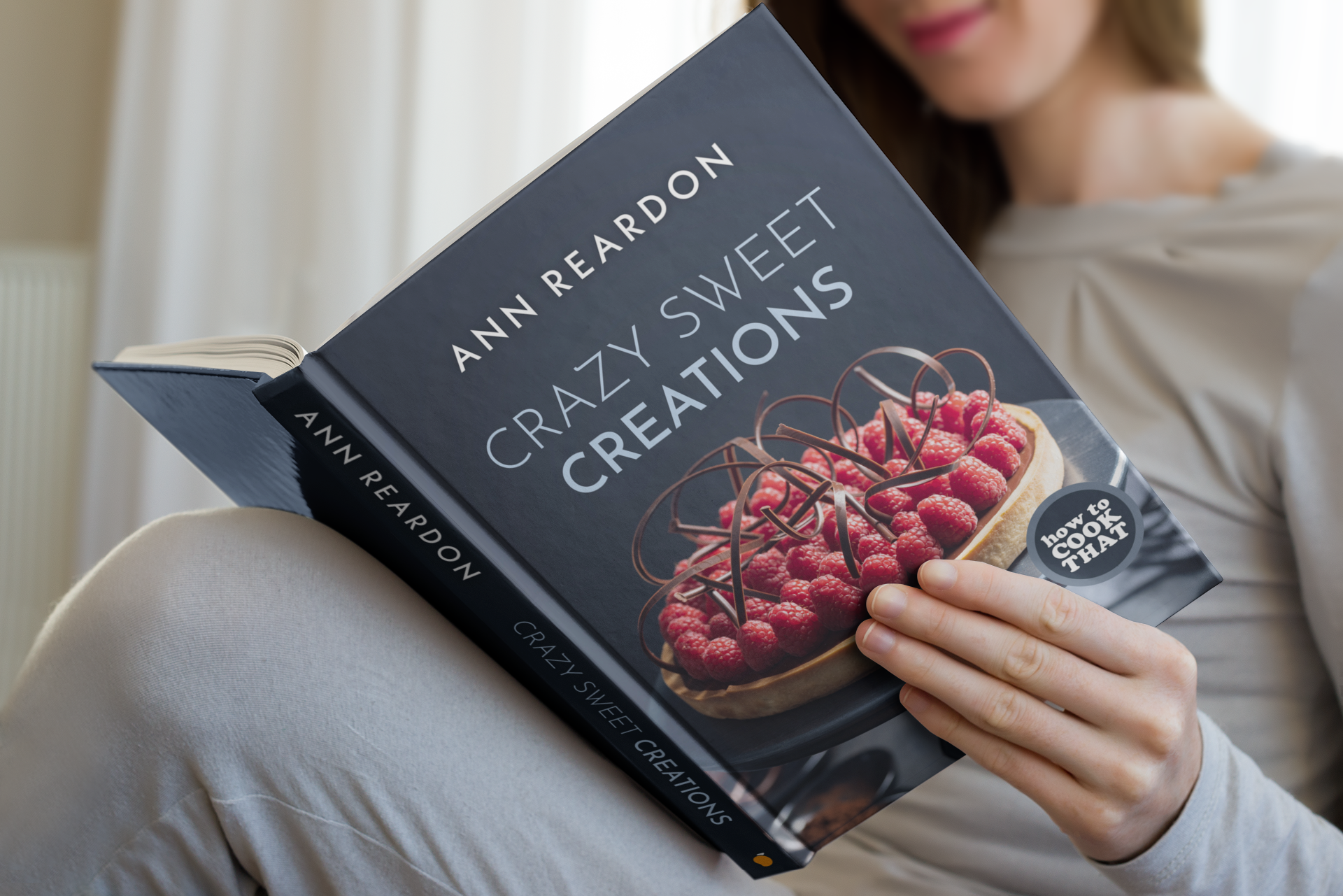 Stores that sell my book listed by country: http://bit.ly/ARcookbook All recipe quantities in the book are in grams, ounces and cups.