200 Year Old Apple Tart & Strawberry Ice Cream Recipe
Strawberry Ice Cream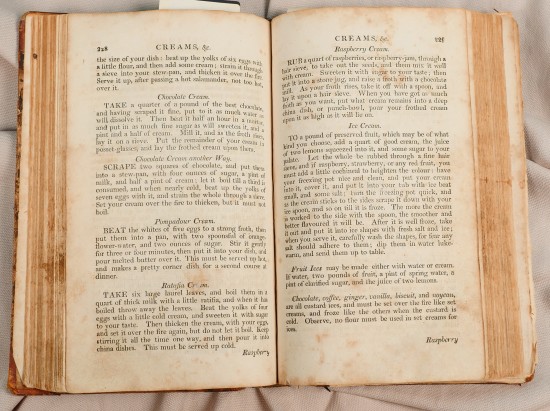 TO a pound of preserved fruit, which may be of what kind you choose, add a quart of good cream, the juice of two lemons squeezed into it, and some sugar to your palate. let the whole be rubbed through a fine hair sieve, and if raspberry, strawberry, or any red fruit, you must add a little cochineal to heighten the colour; have your freezing pot nice and clean, and put your cream into it, cover it, and put your tub with ice beat small, and some salt; turn the freezing pot quick, and as the cream sticks to the sides scrape it down with your ice spoon, and so on until it is froze. The more cream is worked to the side with the spoon, the smoother and better flavoured it will be. After it is well froze, take it out and put it into ice shapes with fresh salt and ice; when you serve it, carefully wash the shapes, for fear any salt should adhere to them; dip them in water Luke warm, and send then up to table.
Puff Paste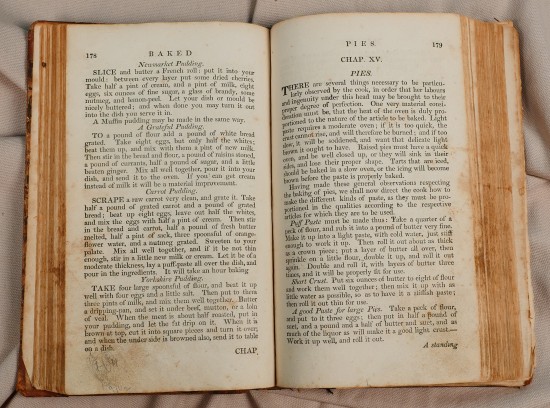 Puff Paste must be made thus; Take a quarter of a peck of flour, and rub it into a pound of butter very fine. make it up into a light paste, with cold water, just stiff enough to work it up. Then roll int out about as thick as a crown piece; put a layer of butter all over, then sprinkle on a little flour, double it up, and roll it out again. Double and roll it, with layers of butter three times, and it will be properly fit for use.
Apple Tart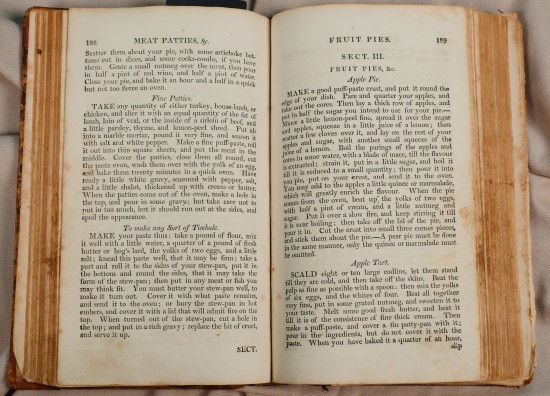 SCALD eight or ten large codlins, let them stand till they are cold, and take off the skins. beat the pulp as fine as possible with a spoon; then ix the yolks of six eggs, and the whites of four. Beat all together very fine, put in some grated nutmeg, and sweeten it to your taste. Melt some good fresh butter and beat ti till it is the consistency of fine thick cream. Then make a puff paste. and cover a tin patty-pan with it; pour in the ingredients, but do not cover it with paste. When you have baked it a quarter of an hour slip it out of the patty-pan on a dish, and strewn over it some sugar finely beaten and sifted.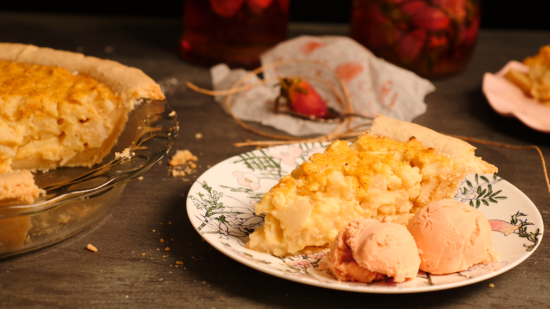 © All Rights Reserved Reardon Media PL 2020
My Cookbook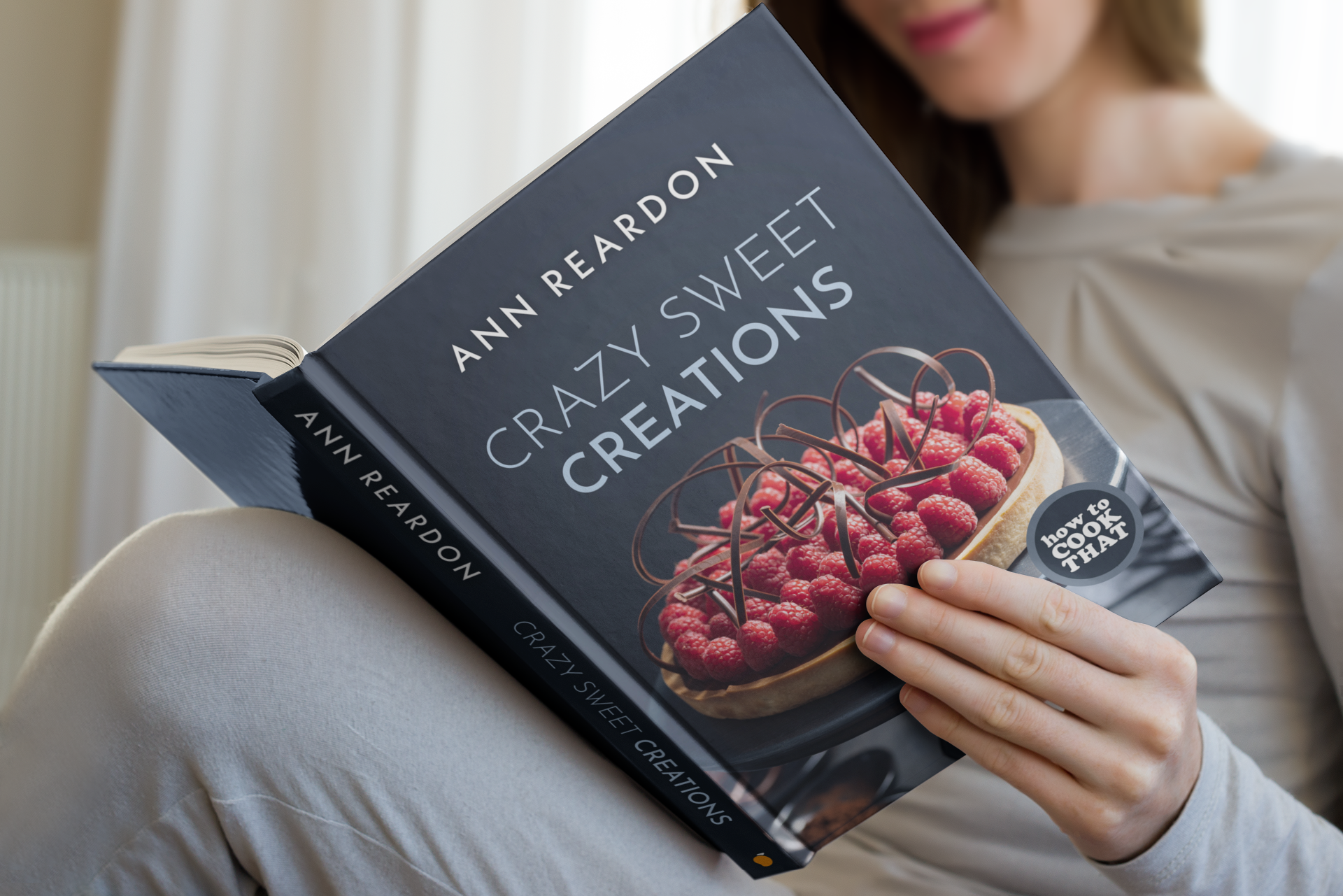 Stores that sell my book listed by country: http://bit.ly/ARcookbook All recipe quantities in the book are in grams, ounces and cups.