5 Best Edible Slime Recipes
Slime is super popular but many parents are concerned about the chemicals that their kids are literally rubbing all over their hands while they play. Bring on home made edible slime. While all of these are edible some taste better than others. Whether you are after a super stretchy slime, fluffy slime, slippery slime or a yummy one there is a slime here for you.
5 best edible slime recipes
Psyllium husk slime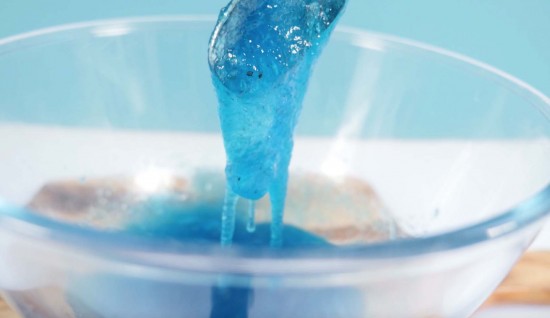 1 cup water
1 tablespoon psyllium husk
1 tablespoon icing sugar
A few drops of blue food coloring
Add all the ingredients into the bowl and leave until the husk has absorbed some of the water and it looks watery and gloopy.
Microwave until it bubbles up. Stir, cover the bowl with plastic wrap and leave to cool
Psyllium husks make a slippery and slimy slime, it is not very stretchy.
Gummy Bear Slime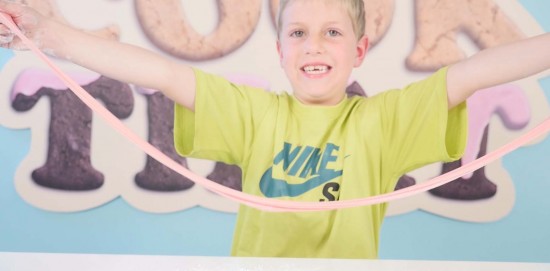 1 cup Gummy bears
3 Tablespoons Cornflour
food coloring (optional)
4 tablespoons icing sugar
2-3 Tablespoons icing sugar (extra for your hands)
Place the gummy bears into a bowl with the cornflour and microwave for 30 seconds then stir, microwave for another 30 seconds, stir and then put it in for another minute until you see it bubble right up. Stir in food coloring and LEAVE TO COOL (caution sugar gets very hot).
Knead in the icing sugar
This gummy bear slime is super stretchy and really fun to play with but a little sticky, you will need to use some extra icing sugar on your hands to stop it sticking to your fingers.
Nutella Slime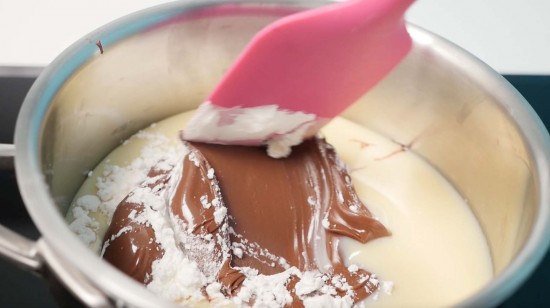 395g (13.93 ounces) tin Sweetened condensed milk
5 Tablespoons nutella
2 Tablespoons cornstarch
2 cups icing sugar
Put the sweetened condensed milk, cornflour, and nutella into a pan and stir it over high heat until it boils. Keep stirring over the heat for a minute more then tip it into a heatproof bowl, cover with plastic wrap and leave to cool.
Once it is cooled it is not really slimy it is just super sticky. I tired kneading in some icing sugar but you need a lot, like heaps and heaps of it and then finally you get a sticky dough a bit like an edible nutella playdoh.
Musk stick slime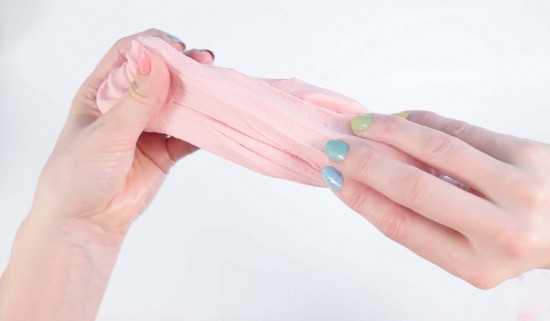 2 packets Musk sticks
3 tsp water
1 teaspoon of oil
Place the musk sticks and water in the microwave for 30 seconds, stir, 30 seconds and stir. Add the oil mix well, cover the bowl and leave to cool.
Musk sticks make a lovely fluffy slime, it is not as stretchy as the gummy bears one but it is not as sticky either so that's a plus.
Sodium Alginate Slime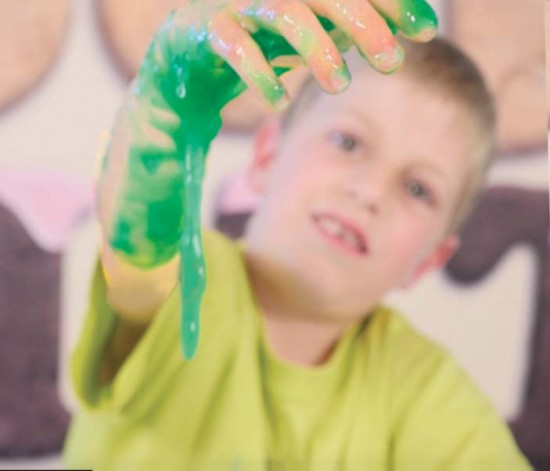 2 cups or 500mL (16.91 fluid ounces) Water
1 tablespoon Sodium Alginate
2 tablespoons Sugar
food coloring (optional)
Mix together the sodium alginate and sugar. Put the wter into a blender and turn it on, with the blender running pour int he sugar alginate mixture. Keep blending for 3p seconds and add in food coloring.
Aliginate slime has that goopy slippery, slimy, wet feel. It is not a neat ball of slime it is more goopy – you could try adding more alginate to get a thicker consistency. But this is the one Jedd played with for the longest, he had fun spreading it over the counter and sliding his hands and arms through it.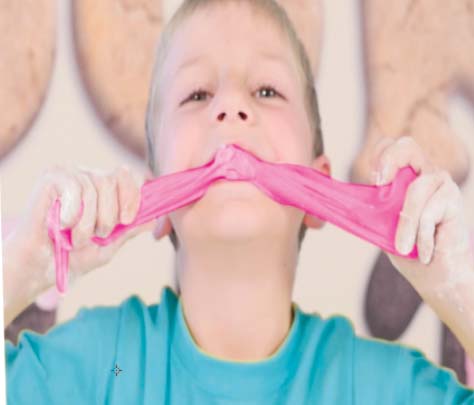 Have fun experimenting.
Copyright © 2017 Reardon Media Pty Ltd. All rights reserved. How To Cook That
My Cookbook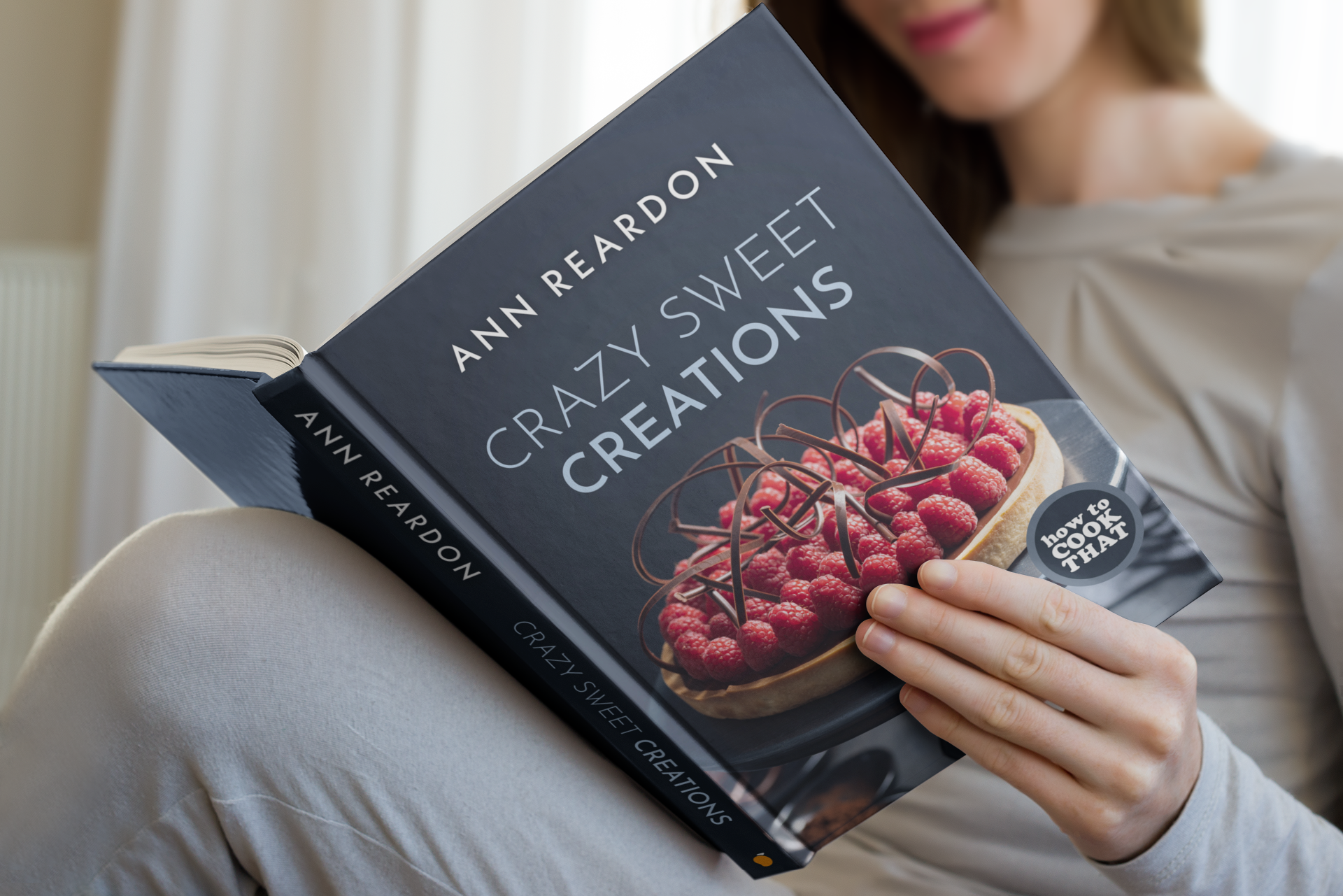 Stores that sell my book listed by country: http://bit.ly/ARcookbook All recipe quantities in the book are in grams, ounces and cups.