Adventure Time Cake Finn the Human
Adventure Time come on and grab your friend, we'll go to very distant lands.  With Jake the dog and Finn the human.  The fun will never end.  It's adventure time!
Using just two round cakes, some buttercream and fondant, you can make Finn the human holding BMO with his backpack sitting next to him.
I've been in Korea for a youtube event this week, I'll make a video on some highlights of that trip for you next week.
To make your Adventure Time Cake you will need:
(serves 8-10)
8.5cm (3.35 inches) round cutter, or something round you can use as a template
A cake stand or if you want it on a plate position his legs bent at the knee and feet on the plate.
finn the human pdf in the size I used for the cake
2 x 20cm (7.87 inches) round cakes try the sponge cake recipe or chocolate cake recipe
1 quantity of buttercream in your choice of flavour
1 chocolate bar to make BMO
50g (1.76 ounces) Black fondant for the shoes and eyes
edible black marker for mouth and BMO
1.5kg (3.31 pounds) white fondant
gel food colours (blue, yellow, red)
mix the above to make:
300g (10.58 ounces) light and 100g (3.53 ounces) dark blue fondant for his top and pants
200g (7.05 ounces) pale skin coloured fondant (how to make this colour)
100g (3.53 ounces) light and 100g (3.53 ounces) dark green fondant for the backpack
mix some green and blue to make BMO, mix some white and BMO colour for his face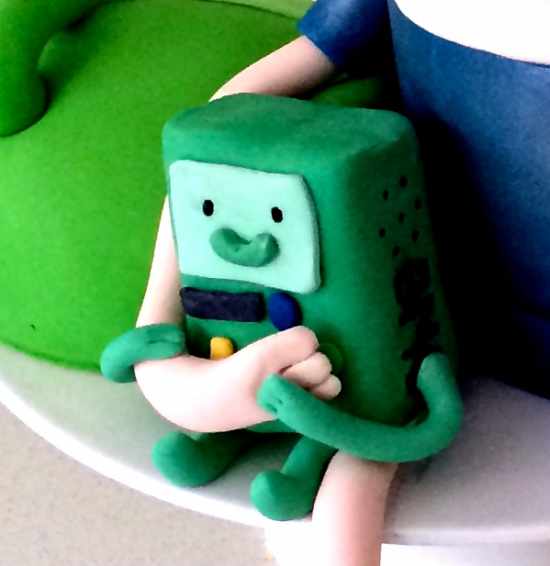 2014
by Ann Reardon How To Cook That
My Cookbook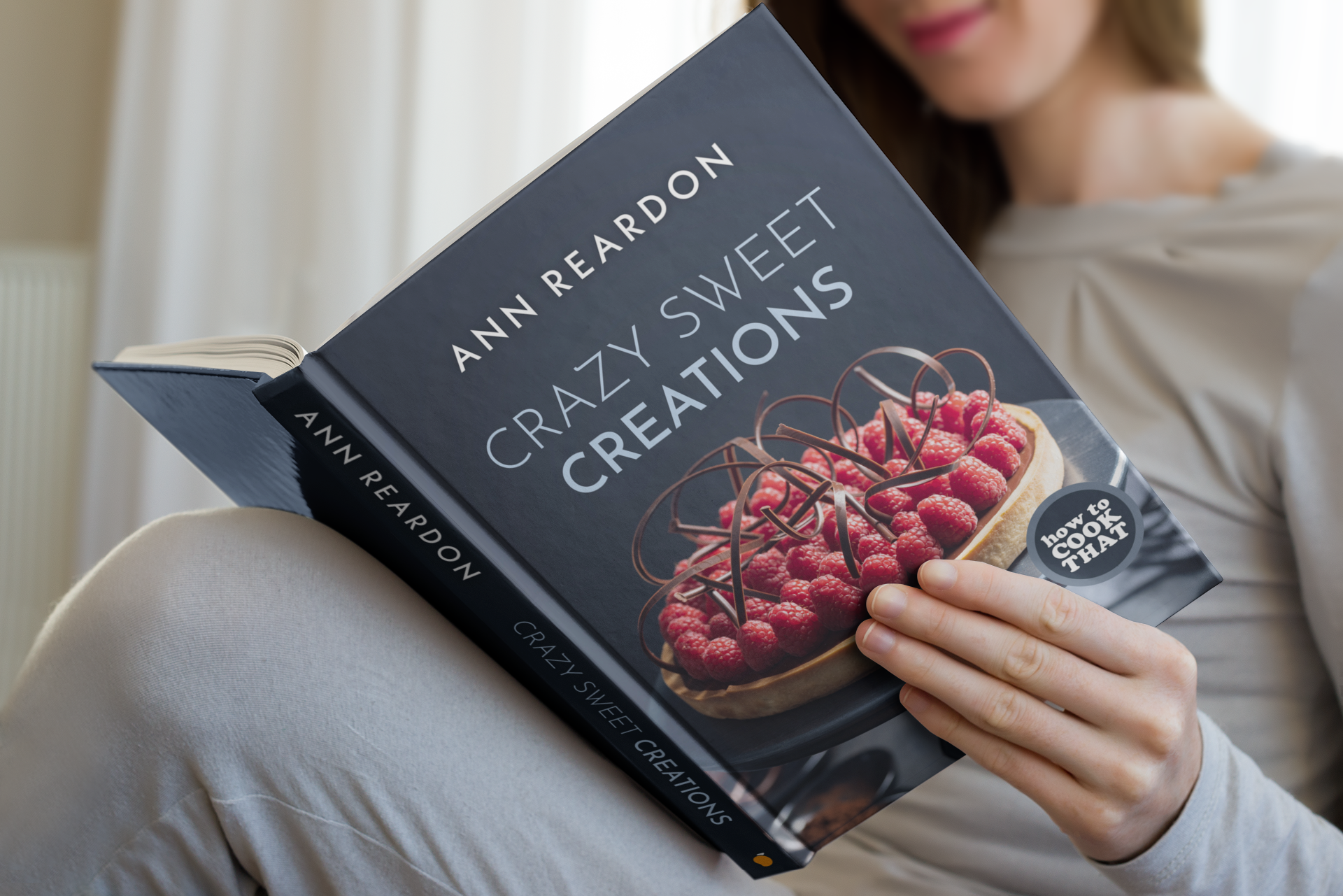 Stores that sell my book listed by country: http://bit.ly/ARcookbook All recipe quantities in the book are in grams, ounces and cups.