Apple Caramel Dessert Recipe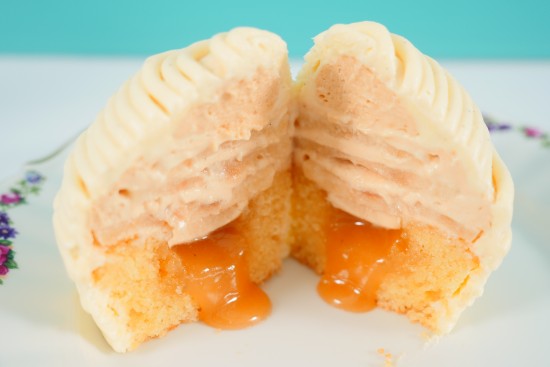 Some of my favourite flavours are caramel, apple, lemon and cream cheese so I've combined them all into this one dessert. I wasn't 100% happy with the look, I'd probably change the shape up a bit next time, but the flavour was lovely.
To make these caramel apple desserts you will need:
Caramel Mousse Recipe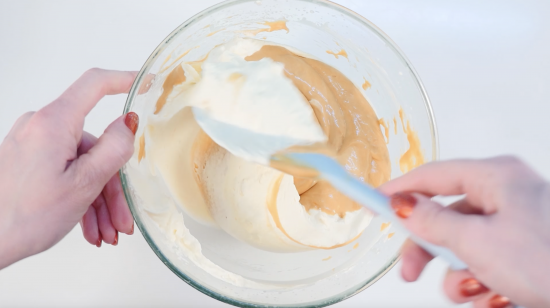 125g (4.41 ounces) sugar
50g (1.76 ounces) water
250g (8.82 ounces) cream
2 1/2 tsp powdered gelatine
60g (2.12 ounces) or 3 egg yolks
375g (13.23 ounces) additional cream (whipped)
6 fresh apples
Put the sugar and water into a pan and heat over high heat and leave it to boil unstirred.
Add a small amount of cream to the gelatine and stir quickly then leave that to one side.
Keep an eye on your sugar, once it starts to go golden give it a swirl and keep it on the heat just for a few moments more to give it a deep caramel colour. Don't leave it too long or you'll see smoke and it will taste bitter and burnt.
Add in the smaller amount of cream. Stir it until it is smooth, then take it off the heat and add in the gelatin. Continue to stir until it is melted.
Add a little of the hot caramel mixture to the yolks beating as you do. Tip that egg yolk mixture into the pan with the rest of the caramel whisking continually. Continue to stir over a low heat. Tip the pan occasionally so you can see the bottom and as soon as you see it is starting to thicken and stick to the bottom take it off the heat and let it cool to room temperature. Tip: put the base of the pan into a sink of cold water to speed up this process.
Take the rest of your cream and whip it up until it forms stiff peaks.
Mix a scoop of whipped cream into the cooled caramel mixture. Add int eh rest of the cream and fold through.
Peel your apples and use a mandolin or a knife to cut even slices. Use a circle cutter to cut rounds that will fit into a muffin tin.
Pipe some mousse into the base of a silicone muffin tin, and add the apple with layers of mousse in between. Use a spatula to level off the top then place that in the freezer.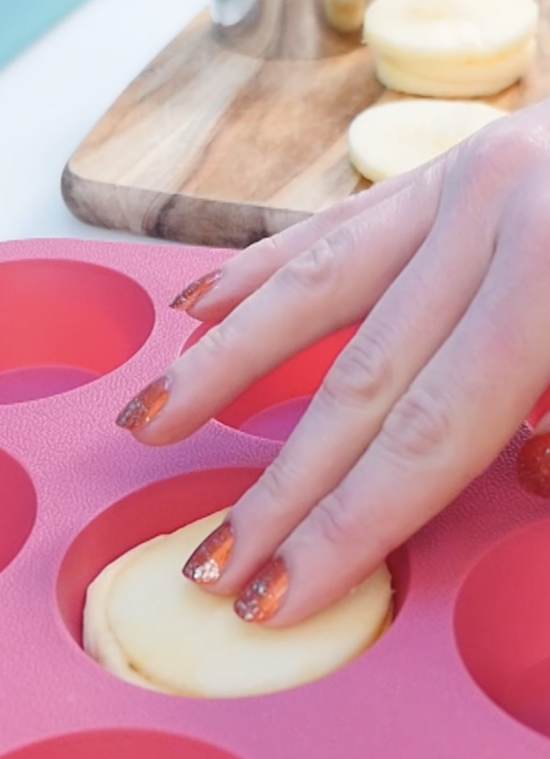 Pipe dollops of leftover mousse onto baking paper and freeze that too. Freezing it makes the mousse easier to handle and it also softens the apple, so it tastes fresh but has the texture of stewed apple.
My Lemon and Almond Cake Recipe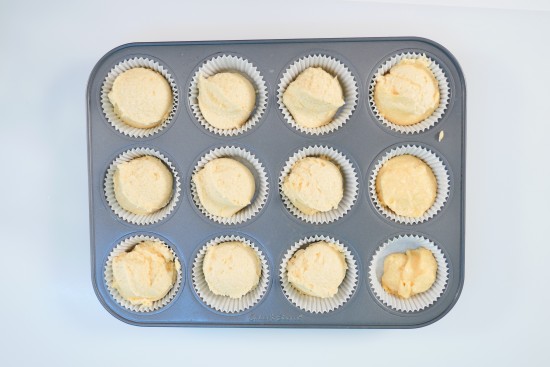 I developed this cake recipe and was so happy when I tasted it, finally a moist yummy cake that is firm enough to carve but soft enough to have a perfect texture in your mouth.
6 eggs (sorry, I said egg yolks in the video but I used whole eggs)
210g (7.41 ounces) icing sugar
rind of one lemon
260g (9.17 ounces) margarine or butter
260g (9.17 ounces) almond meal
2 tsp baking powder
90g (3.17 ounces) plain or all-purpose flour
Combine the eggs, icing sugar, lemon rind, butter and almond meal and mix with an electric mixer until smooth. Add the flour and baking powder and mix until just combined. Put scoopfuls of mixture into cupcake liners and bake at 180C (356 degrees Fahrenheit) or 350F (176.67 degrees Celsius)
Caramel Sauce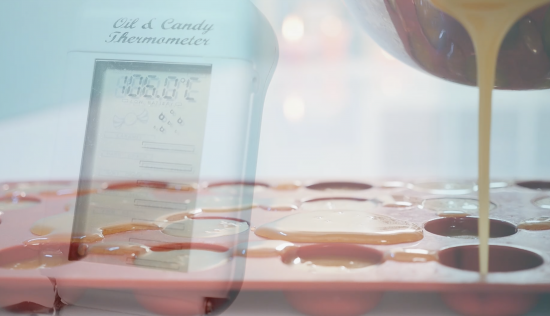 1 1/2 cups or 320g (11.29 ounces) sugar
1/2 cup or 125mL (4.23 fluid ounces) milk
1 cup or 240g (8.47 ounces) cream
1 cup or 350g (12.35 ounces) glucose syrup or light corn syrup
Combine all the ingredients in a pan an heat unstirred until it starts to boil. Add a candy thermometer and keep it boiling on high heat until it reaches 106C (222.8 degrees Fahrenheit).
Pour the hot caramel into a mold and freeze that as well. If you don't have a mold you can just leave it to cool and spoon it in.
Cream Cheese Frosting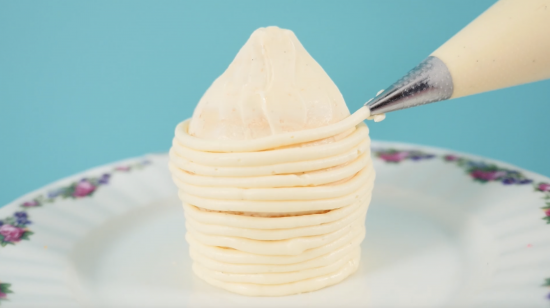 250g (8.82 ounces) or 1 cup cream cheese
90g (3.17 ounces) or 1/3 cup butter
1 cups or 125g (4.41 ounces) icing sugar
Assembly
Peel the cupcake liner off the outside and cut a small hole out in the centre of the cake.
Add a frozen caramel to the middle. Then a caramel apple mousse on top of that and top it with a dollop of caramel mousse.
Spread a thin layer of cream cheese frosting over the dessert then pipe lines of frosting all the way around.
Leave it to defrost in the fridge for several hours before serving.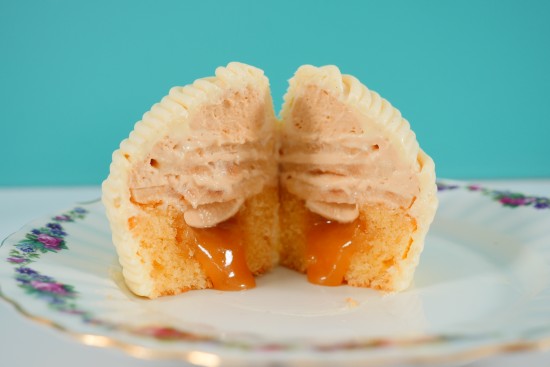 Copyright © 2018 Reardon Media Pty Ltd. All rights reserved. How To Cook That
My Cookbook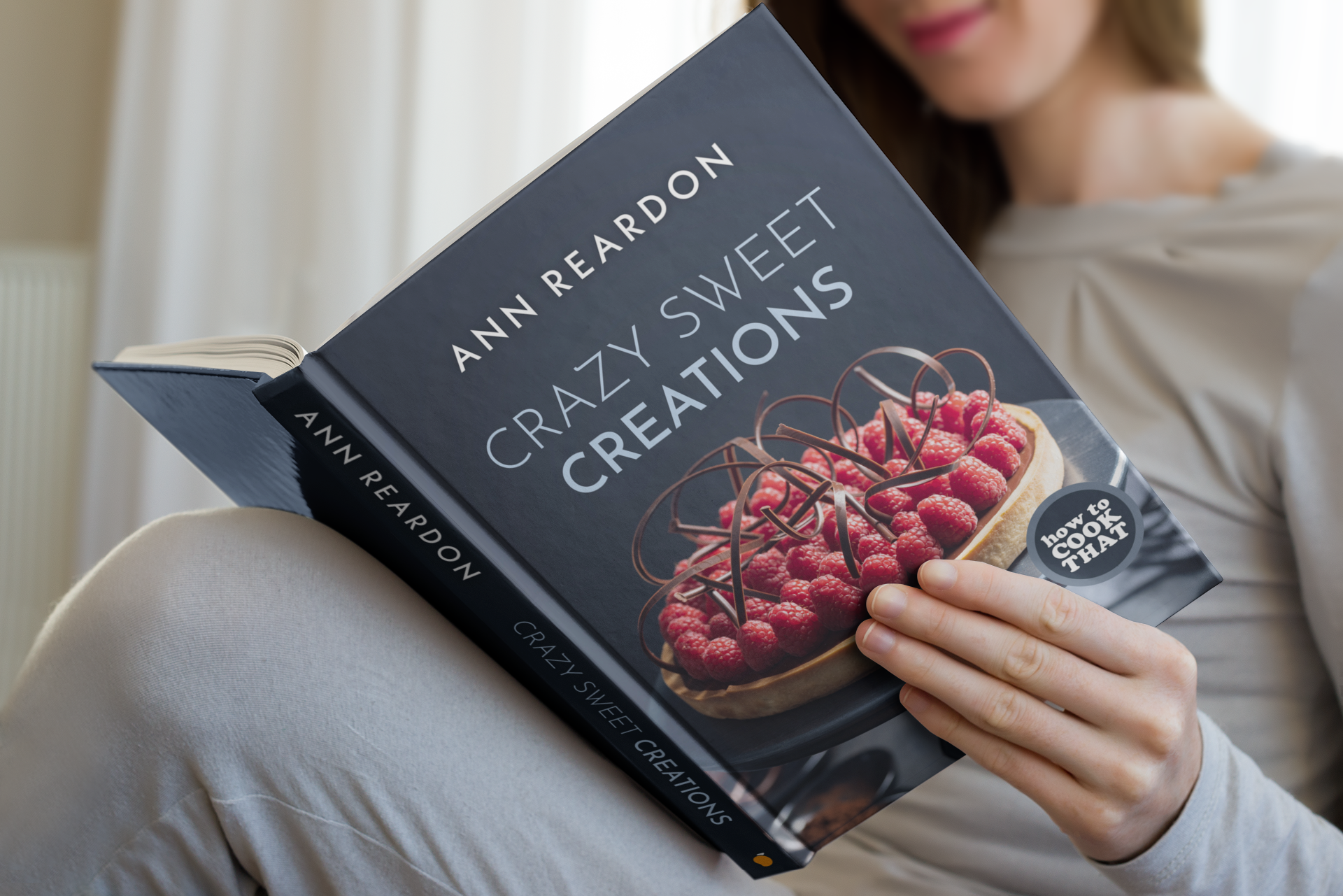 Stores that sell my book listed by country: http://bit.ly/ARcookbook All recipe quantities in the book are in grams, ounces and cups.