Chocolate Book Recipe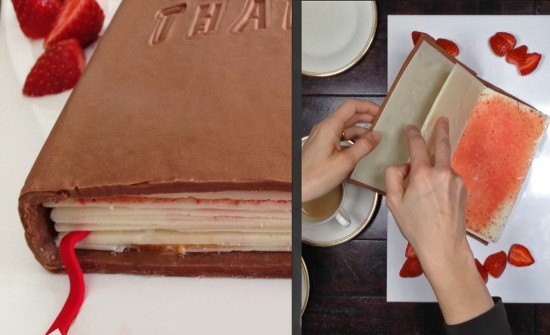 This chocolate book, like all good novels, has a delicious twist inside.  Each page has a completely different flavour.   The 'leather' cover is pure milk chocolate, making this book a unique and decadent surprise for your friends and loved ones.
I'm a stationery fan, I like leather-bound journals, customized diaries and cute notebooks.  My leather recipe journal is filled with sketches, ideas and messily written ingredient quantities, jotted down during my experiments in the kitchen.
Many of those little drawings and thoughts have over the years been turned into culinary creations on How To Cook That.  Still others are yet to make the big jump from the pages of my journal onto your screen.
One of the questions I'm often asked is where I get my ideas from.  There's no one answer of course. Sometimes I see something in a bakery or an old cook book that makes me curious.  I jot down the idea and, over the next little while, start tinkering with ingredients. How could I inject some fun into it? Can I put a unique spin on an old favourite? And, importantly, can I be sure that it tastes as good as it looks?
The idea for this chocolate book started a while ago when I was looking at a sheet of untempered chocolate.  As I looked at the chocolate the texture and colour reminded me of my leather journal.  I noted it down and started toying with the idea.  A few weeks later, here it is … a chocolate version of my recipe journal, filled with yummy treats and surprises.
For the chocolate book cover
400g (14.11 ounces) milk chocolate, make sure that it is real chocolate, check the ingredients for cocoa butter.
For the pages
300g (10.58 ounces) white compound chocolate, check the ingredients contain vegetable fat
For the fillings
You can choose from a range of filling recipes on this website, I used dulce de leche and some flavoured ganache.   To make the White Chocolate Vanilla ganache make a simple ganache using white chocolate, cream and a teaspoon of vanilla essence. There are more fillings recipes on the ten best chocolate truffles video or for a simpler option you could use nutella or peanut butter.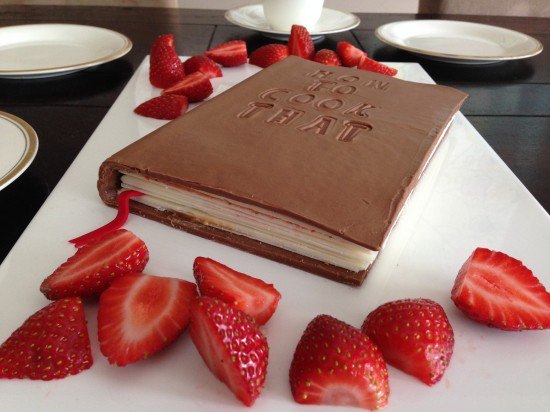 2014
by Ann Reardon How To Cook That
My Cookbook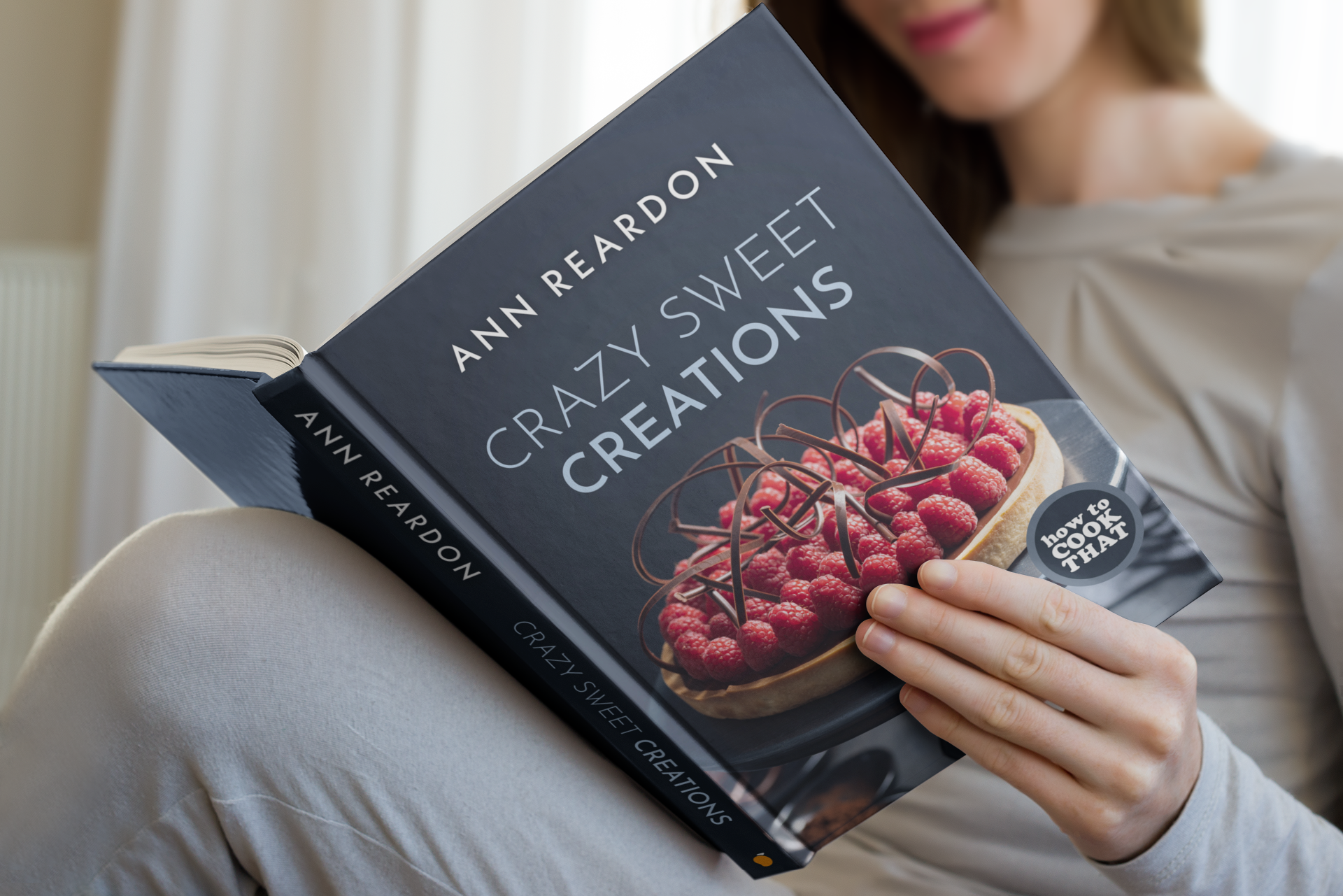 Stores that sell my book listed by country: http://bit.ly/ARcookbook All recipe quantities in the book are in grams, ounces and cups.