Chocolate Ganache Recipe

This is easy to make and can be used to top any chocolate cake or hot as a sauce with desserts. Using the proportions below, it will set about as hard as butter in the fridge.  So it is good for truffles or for if you want it to hold its shape when piped. If you require a thinner ganache use equal portions of cream and chocolate.
Ganache Ingredients
200g (7.05 ounces) chocolate (for a really firm ganache use 300g (10.58 ounces) chocolate)
70-100millilitres (3.38 fluid ounces (99.96 millilitres)) (or 1/4-1/3 cup) cream (use the lesser amount for white chocolate and more for dark)
1 Tbsp glucose syrup (optional)
1 Tbsp butter (optional these two help make it shiny)
Place chocolate pieces in a bowl

Heat cream until it just starts to boil


Pour the cream over the chocolate, making sure it is completely covered. Then let sit for a couple of minutes.


Stir until it becomes smooth

Pour it over a cake just like that or leave the bowl on the bench until ganache reaches a spreadable consistency and pipe in swirls onto cupcakes. You can also mix ganache into butter cream for a real chocolatey tasting icing. If you are making it ahead store in the fridge. It will set very firm but you can microwave until you get the desired consistency.
Variations
If you want flavoured ganache add extras to the cream before you heat it eg: a few mint leaves or grated orange rind – then strain it once it is boiled.
© All Rights Reserved Reardon Media PL 2020
My Cookbook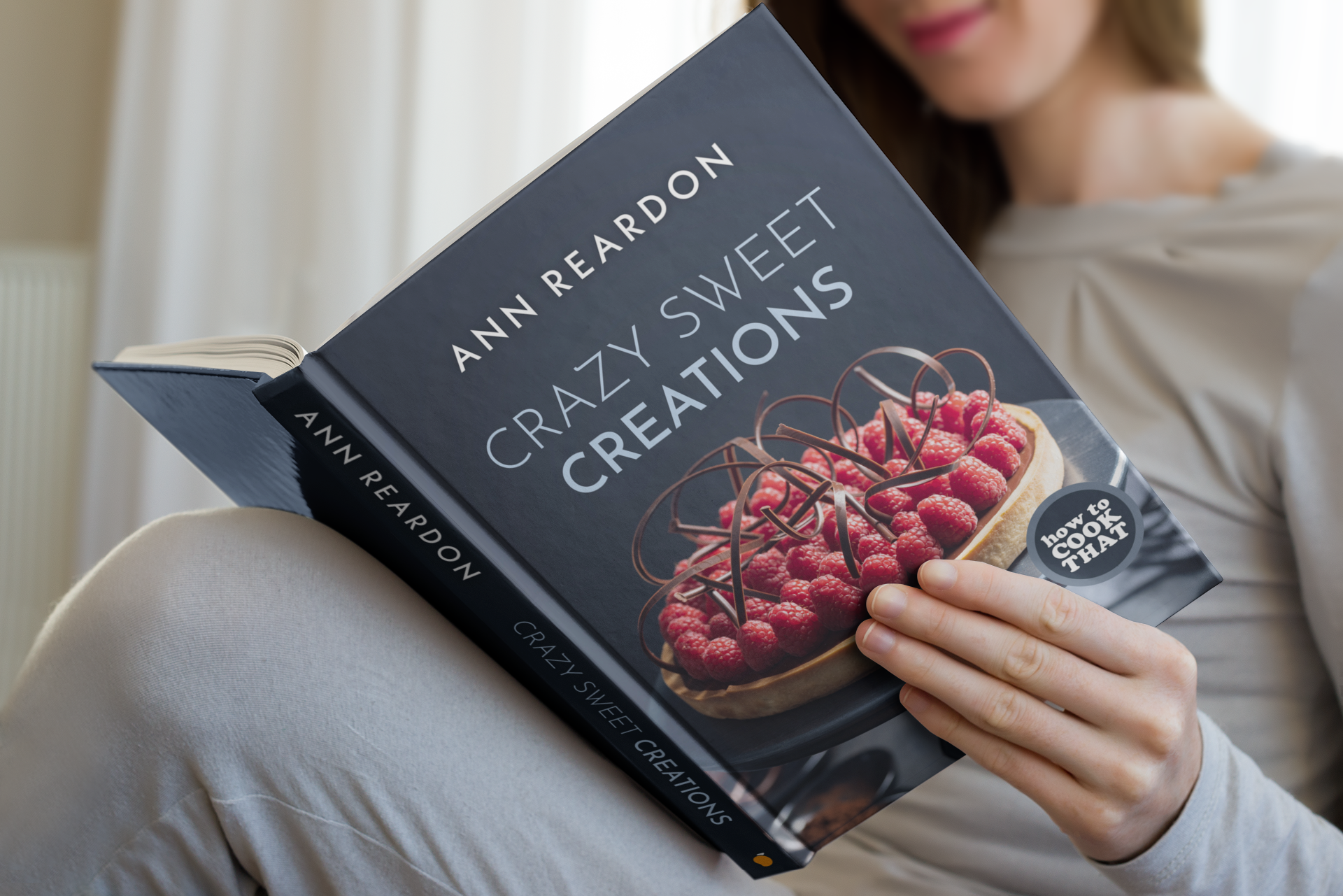 Stores that sell my book listed by country: http://bit.ly/ARcookbook All recipe quantities in the book are in grams, ounces and cups.